Choate Night Manager: Mag Extension Plus Light/Laser Mount
Russ Chastain 05.07.19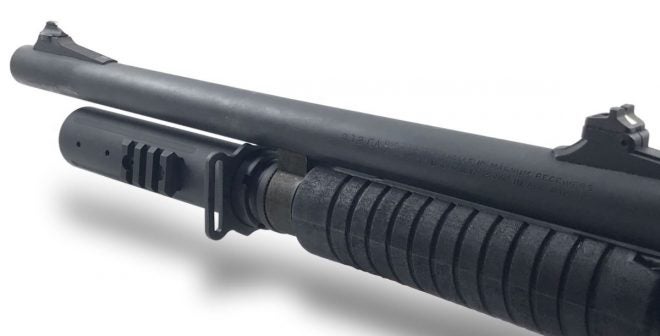 I recently learned of a clever shotgun magazine extender, which doubles as a picatinny mounting location for lights or whatever. It's called the Night Manager and is made by Choate Machine & Tool, and is available for a number of popular shotgun models.
You get a steel mag extension (adds two shells to the capacity) with an aluminum shroud that slides over it. The shroud is drilled and tapped for mounting picatinny rail, so you can attach a hunk of rail and then rotate the shroud and lock it in place (via locknut) to put the rail on either side, bottom, or anywhere in between.
Here are the high points of the Night Manager:
Night Manager is a shotgun magazine tube extension with an integral light and accessory mounting system. Night Manager boosts capacity by two extra shotshells and has an indexable Picatinny rail section to add a light or laser.

The Night Manager is an all-steel-construction magazine tube extension with an aluminum shroud. The shroud is drilled and tapped along the bottom and sides for mounting Picatinny rail sections. Its unique design allows the shroud to rotate to orient the attached Picatinny rails where needed and then uses an AR-15 castle nut to lock it down in the desired location.

Mounting accessories on the magazine tube extension instead of the forend allows use of the full length of the forend, which can be short on law enforcement models.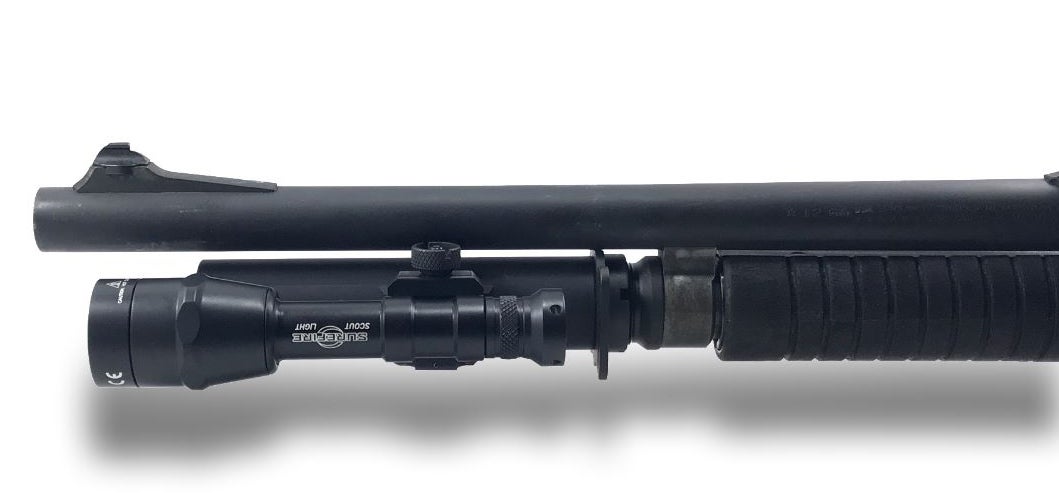 The Night Manager comes in a matte black finish and is listed in three versions on the Choate website:
As near as I can tell, they are only for 12 gauge.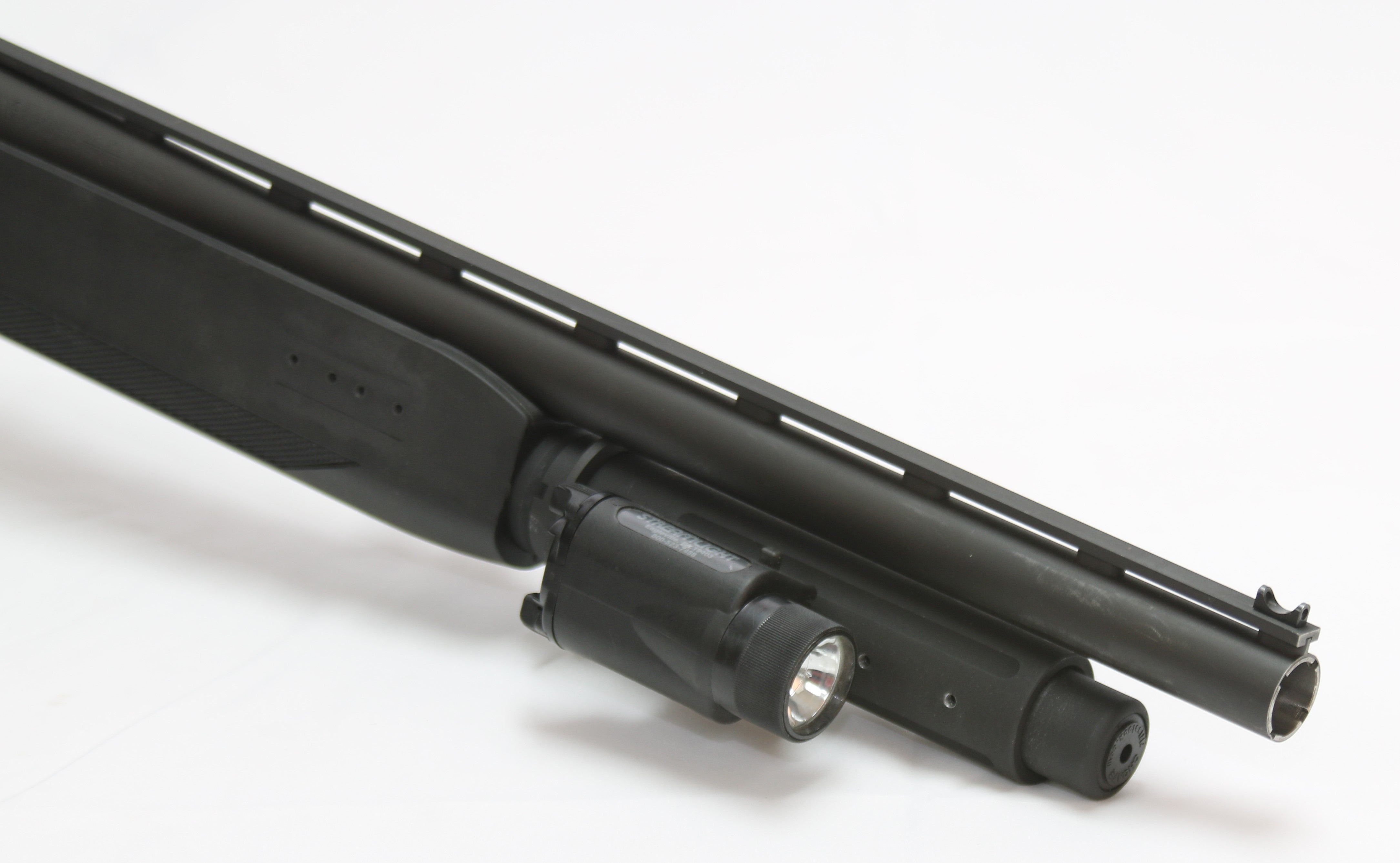 MSRP is $92.77 with no light nor laser included. Sure does look handy.