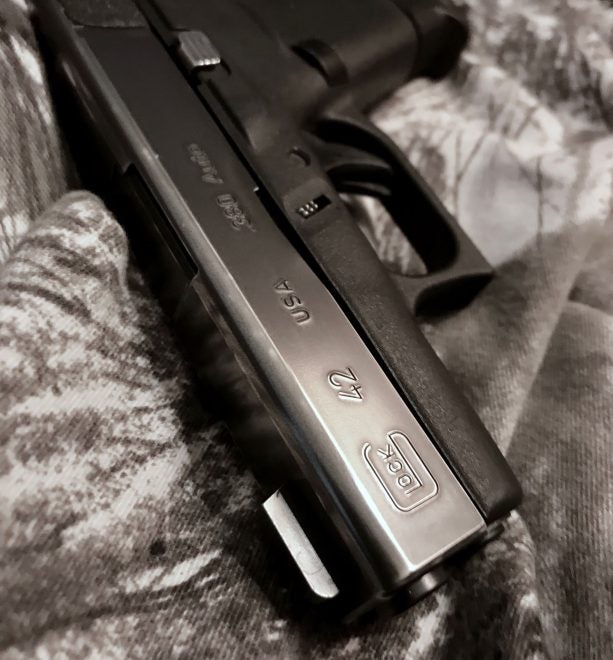 I've always liked the worn look on some pistols. Not all brands and models, but I think Glock is one that does look good worn! So with that in mind, I decided to do this on my 42 3 years ago. I didn't want to send it out and have it coated with any type of finish. Sandpaper, steel wool, and FrogLube is all I used.
I started out with 400 sandpaper, then 600, and then 1000 grit. After that, I went over it with steel wool and Flitz with the Dremel. The final step to get the look I wanted, I went over it one more time very lightly with 2000 grit.
Then to see what worked to prevent rusting, I treated it 4 times in 8 days with FrogLube. That meant heating the slide with a heat gun. Once it is HOT you coat it with the FrogLube paste. It will melt instantly. At that point, you just let it cool.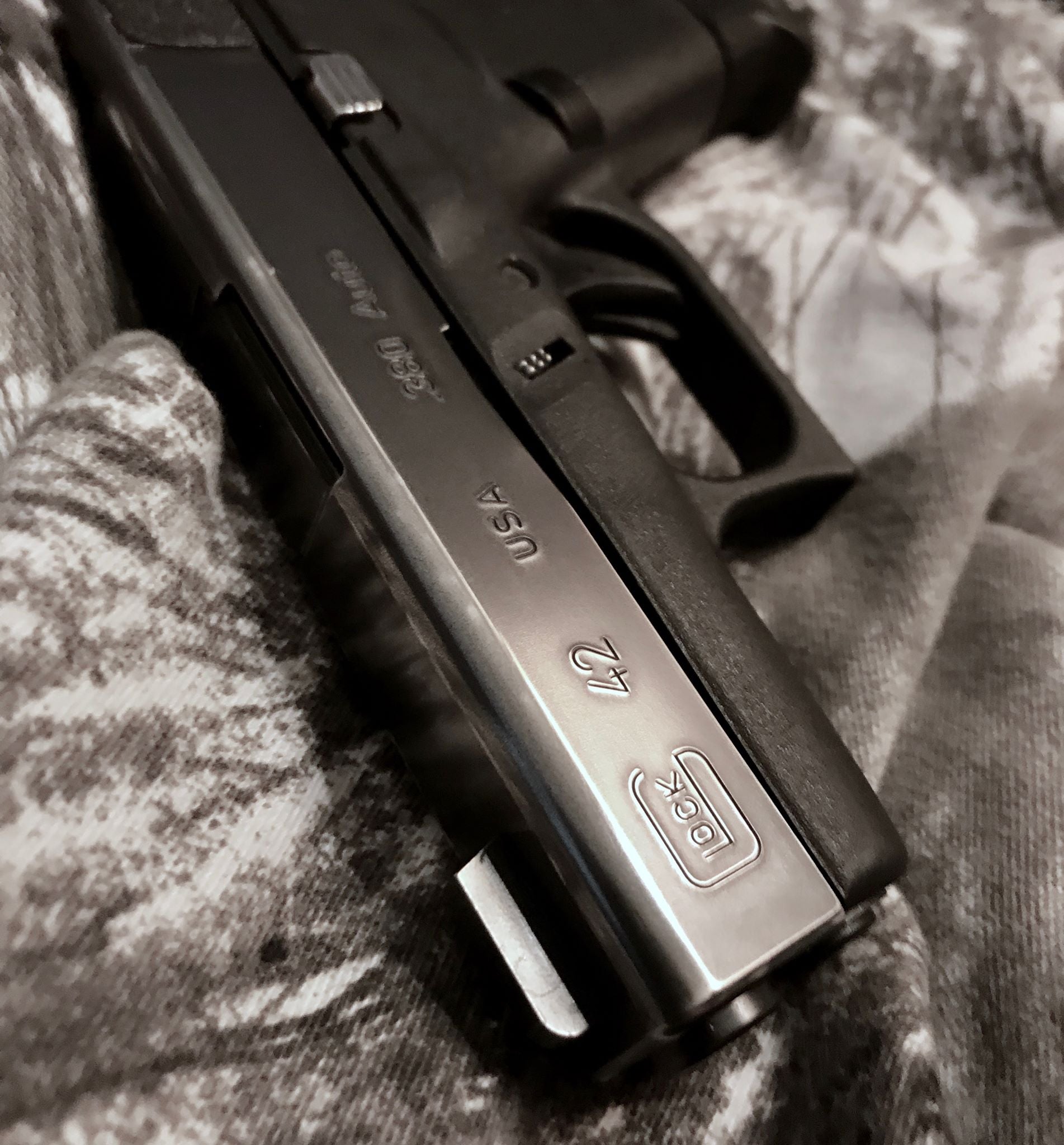 Once cool the FrogLube dries into a film. I then added more FrogLube paste and reheated it, repeating the process. Once it was dry and had the film once again I wiped it off with a microfiber towel. I did this a total of 4 times in 8 days.
Now it has been over 3 years and it has never rusted anywhere at all. Days in the leather holster at a time, in the Hummer as a backup gun, you name it and it has been rust-free. I do wipe it with Lucas gun oil (blue oil) when I clean it.
So after all this time, I thought I should do this to my 43. Through the same process, I have the same outcome. The FrogLube really works for this! I have to say I really like the look and again it is almost a natural look. So if you like this look you can do the same thing without having it painted!
See you soon!
Gunner