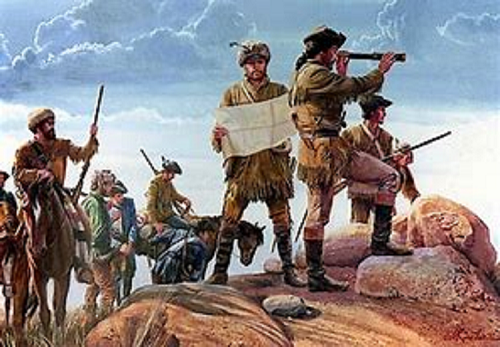 When Meriwether Lewis and William Clark were tapped by President Thomas Jefferson in 1804 to initiate an expedition to the far reaches of the western expanse of North America, they spent months prepping for the trip. Part of their planning and preparation included short courses on a variety of subjects they would need to succeed on the mission. Other topics included training on a variety of issues they were to explore on the trip. In the day, they called these studies "The Enlightenment Arts."
Their training included instruction in such diverse areas as orienteering, geography, medicine, botany, and mapping. Then they spent months gathering the supplies they would need for an expedition that basically started in St. Louis on the Mississippi River, then up the Missouri River, then overland across the Rocky Mountains to the Pacific Ocean. Quite the bugout.
What Lewis and Clark accomplished is of course over the top for the majority of preppers today, but the concepts of training and packing are much the same. The essential takeaway for preppers now is to make overall preparations as though we might be taking the longest, most arduous trip we could ever imagine — though not to explore, but to escape some SHTF event. This also applies to sheltering at home or a bug-in.
So, what training? All types of basic skills are appropriate. Consider hands-on training in engine mechanics, carpentry, plumbing, electrical work, gardening, canning, cooking, universal tool use, leather work, and related vocational skills.
When it comes to self-defense and protection, the list is long, too. Research and selection of appropriate prepper arms and ammunition is critical. Don't just rush out to a gun shop or show and buy the first thing some dealer talks you into. Spend time with current gun books and magazines to get a wide spectrum of advice before you lay out your cash. Then shop wisely and carefully to acquire the best pricing. Search online for good ammo buys that offer free shipping. Add accessories and soft gear like slings, holsters, and ammo carriers over time.
Consider also all the prep for your bug-in residence or an alternative bugout location that requires stocking of tools, gear, survival supplies, and security concerns. Your trial during a SHTF may not be like Lewis and Clark's expedition, but the survival may be about the same.