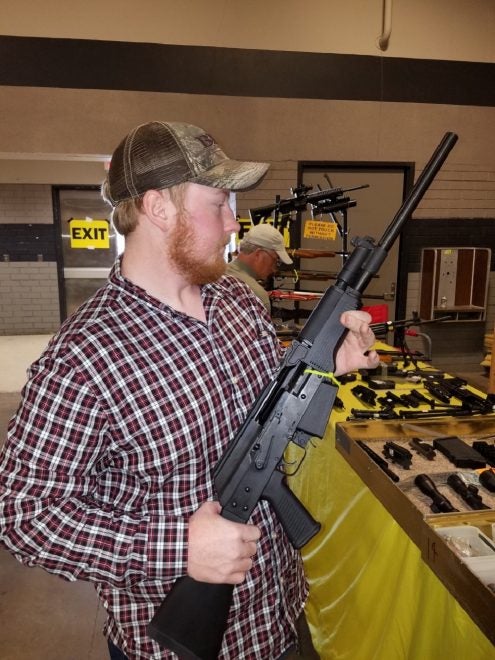 The AK-47 is a very well-known and highly recognized battle rifle used all over the world. Originated by design and production in the USSR, or Russia, it is now produced in huge numbers in China and many other countries. It remains one of the most prolific military rifle designs used by formal militaries, law enforcement, rebels, and terrorists across the globe.
However, the same AK format in a shotgun version is a relatively new configuration of the famed AK-47 platform. Most gunners will likely recognize the name Saiga, perhaps the first of the AK shotguns from Russia, manufactured by Izhmash in Izhevsk, Russia and imported by the RWC Group in Tullytown, Pa.
The Izhmash Saiga got things going with their first model, the Saiga 12, imported from 2002 through 2004. Then the firearms ban kicked in. They were reintroduced again in 2006 to 2014, when they were banned again. The ban must have been lifted because other variants of the AK shotguns seem to be coming into the country once again or are being produced here.
The original Saiga shotguns were of course semi-auto based on the AK action. They came with 5-round magazines, but larger capacity mags were introduced later. The Saiga came in both 12- and 20-gauge in 3-inch chambers with the 12 being the most prevalent. Barrels came in 19 or 22 inches. The stock was black synthetic. Metal finishes were a matte black. The guns weighed in at 6.7 to 10 pounds. Open sights were standard.
Today, AK shotguns are carrying many names such as IARMS, AKM, VEPR, Fime Group, Legion USA, RWC Group, Century Arms as well as models with the original Saiga name. All of these AK-copied shotguns are virtually the same in appearance and other specifications. There may be minor internal engineering changes, but for the most part all of the variants are quite similar.
When the AK design made its way into a shotgun format, it did not come without its many detractors. The primary criticism is reliability issues with shotshells. They seem to be very ammo-sensitive. Also without regular cleaning, say every 200-300 rounds, they begin to malfunction or not operate smoothly. Most reports indicate that full power ammo is needed to make them work best.
Utility wise, a Saiga type shotgun could have application for preppers and survivalists. Though not really a hunting gun, it could be. For short range defense, it would be a powerful piece of weaponry.