You Should Oppose Trump's Anti-Gun Nominee to Head ATF
Russ Chastain 06.07.19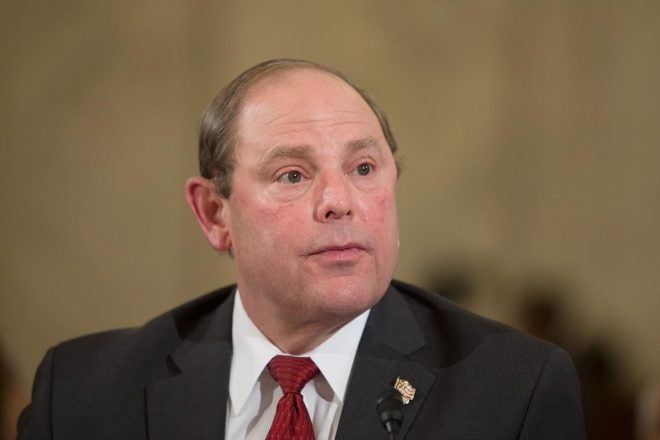 To anyone still counting on Trump to protect your gun rights: Please start paying attention and stop apologizing for his anti-gun actions.
Let's forget his banning of "bump stocks" by fiat and his hints that he wants to do the same with suppressors — on the eve of actually getting them deregulated, for crying out loud — and look at his recent nomination to lead ATF. This guy named Chuck Canterbury is anti-gun, and has proven it many times. Is this the sort of person any freedom-loving person wants to have in charge of BATF?
Gun Owners of America has issued a call to action on their website, asking pro-gunners to contact our Senators to ask them to oppose this terrible choice.
You may have already seen the news. But President Trump has nominated an anti-gunner to lead the ATF.

His name is Chuck Canterbury, and he is the president of the anti-gun Fraternal Order of Police. Sadly, Canterbury has a long track record that should concern gun owners:

He's testified before Congress to support anti-gunners like Supreme Court Justice Sonia Sotomayor and Attorney General Eric Holder.
Under his watch, the FOP backed Congressional measures to expand the unconstitutional and failing NICS system — which is the same system where 95% of the initial denials are false positives.
And on the state level, the FOP under his watch has supported Universal Background Checks and opposed Constitutional Carry.
Please email your U.S. Senators and urge them to reject the Canterbury nomination.

GOA will be sending follow-up alerts when the Senate comes back in session. So stay tuned for additional updates.
There's a form at the top of their post which makes it fast and easy to contact your Senators and ask them to oppose Canterbury's nomination:
Urge your U.S. Senators to reject the anti-gun Chuck Canterbury nomination. Your emails will tell your Senators that the anti-gun FOP President is NOT the right choice to lead the Bureau of Alcohol, Tobacco, Firearms and Explosives (ATF).
No matter who occupies the White House, no matter what initial is next to his or her name, it is the job of all patriots to question their motives and actions — and above all, to oppose any actions which infringe upon our liberty.
Blindly supporting a party or an individual is not patriotism. Please join me in opposing Trump's anti-gun pick as ATF boss.