Essential Upgrades and Accessories for Keltec PMR30, Keltec CMR30 and Keltec CP33.
Oleg Volk 07.11.19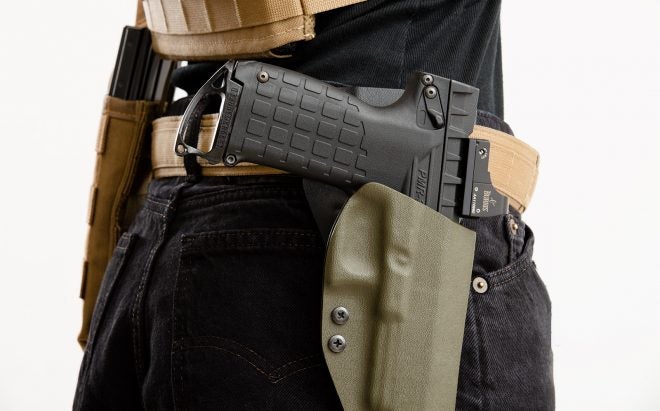 The Keltec PMR30 and Keltec CMR30 enjoy a well-deserved popularity as accurate, low recoil field guns. Like most firearms, they become more effective when combined with appropriate accessories and upgrades.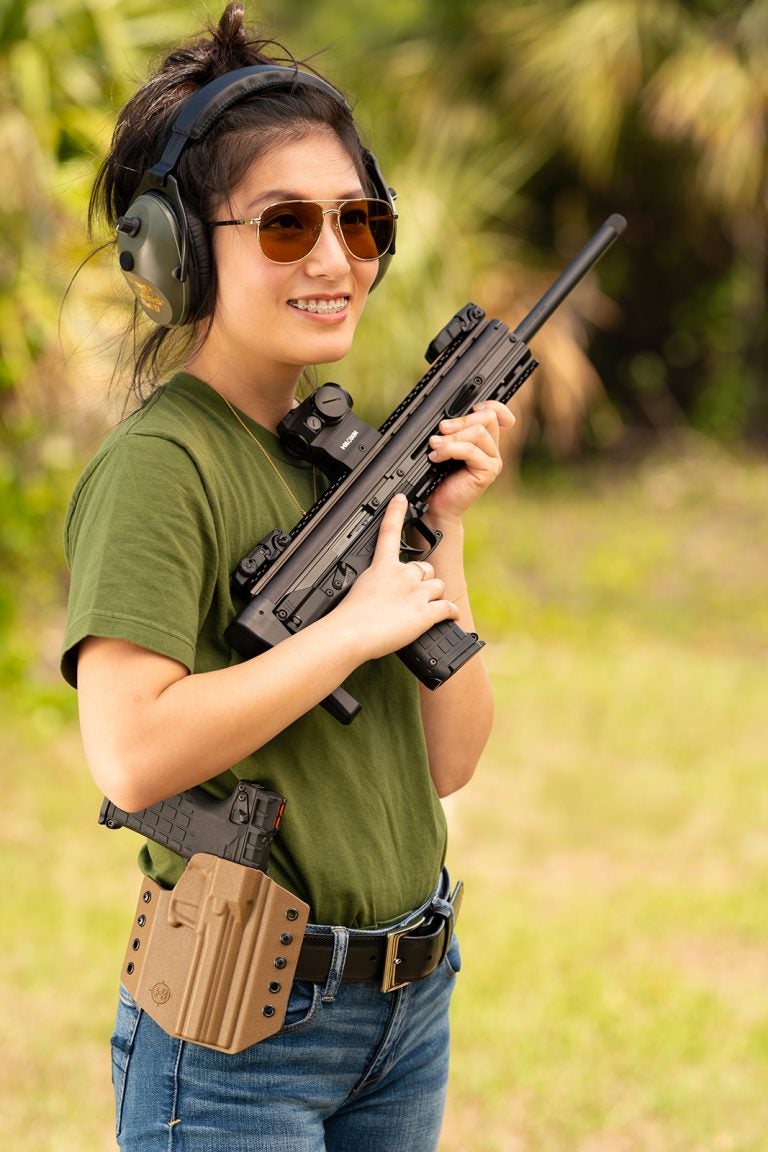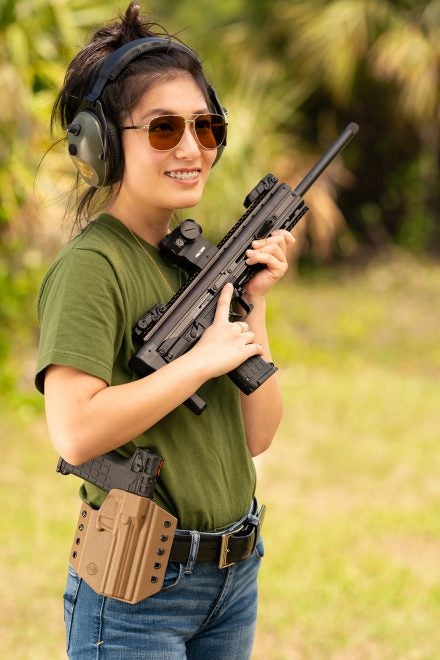 The first, most essential accessory, is the magazine loader. The 30-round magazine can be loaded to 20 easily, to 25 with effort. Loading it to full 30 shot capacity often leads to creasing the thin rimfire casings with the rims of those above. American Speedloaders make three kinds, with the "nest" style shown here being the quickest in use. Drop one cartridge at a time into the opening, press the magazine against spring-loaded base — repeat 29 more times — done! Loading the magazine to capacity takes only 20 seconds or so, and with zero physical effort.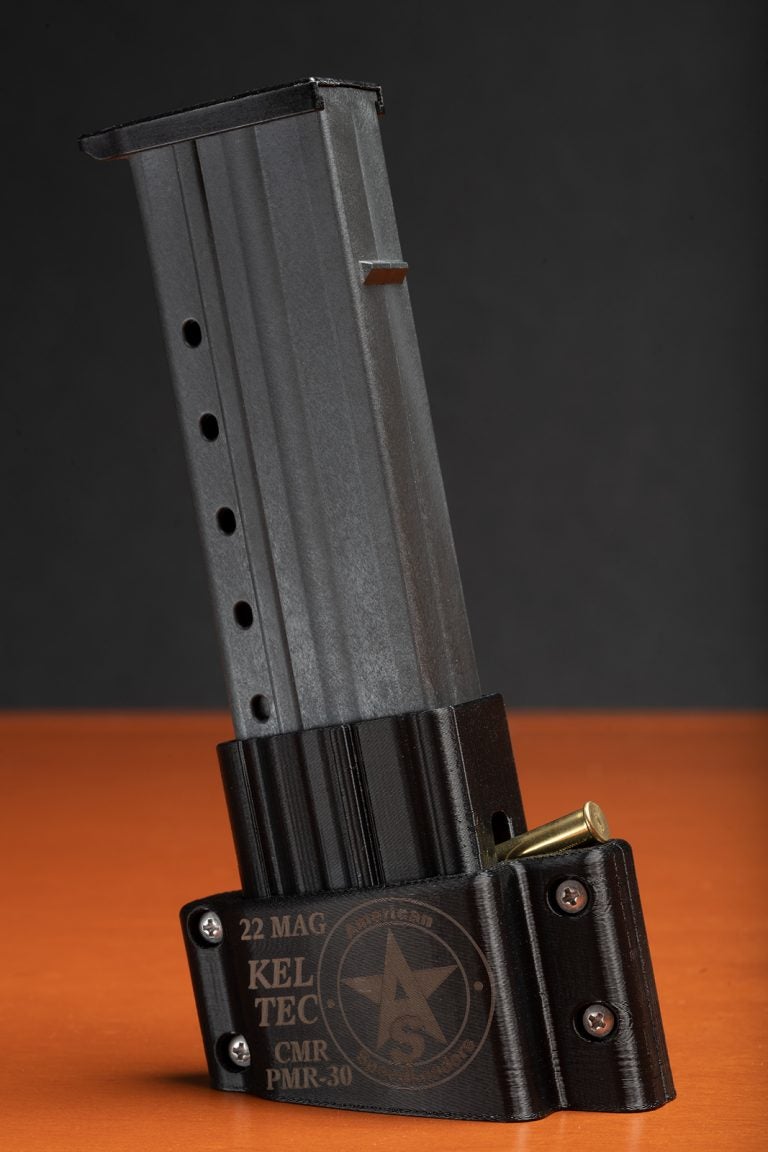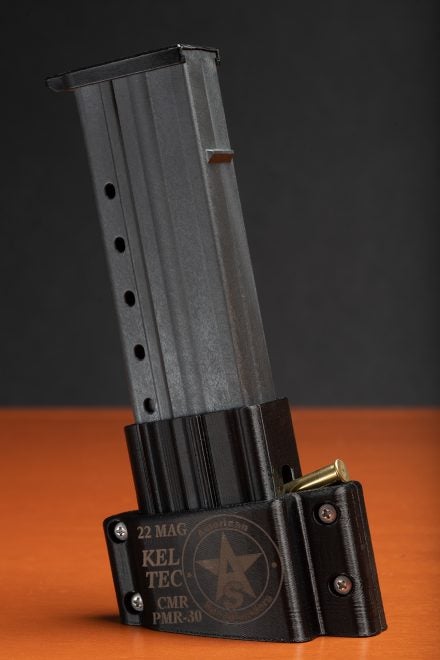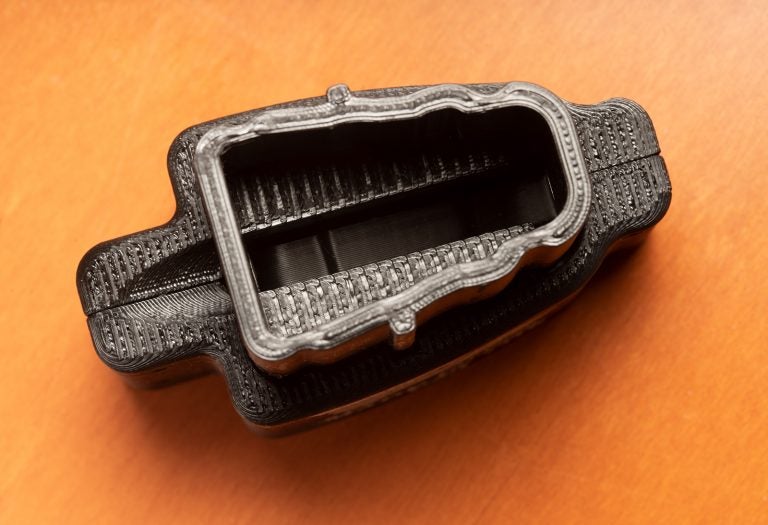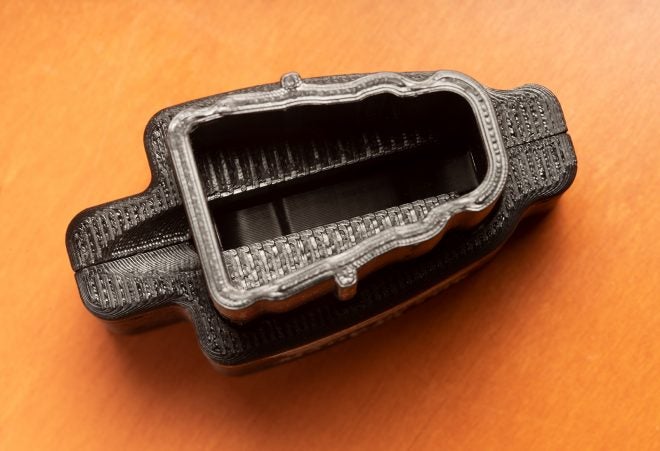 This simple-looking 3D printed device allows easy full capacity loading with no risk of damaging rimfire ammunition. An absolutely ingenious invention, in my opinion.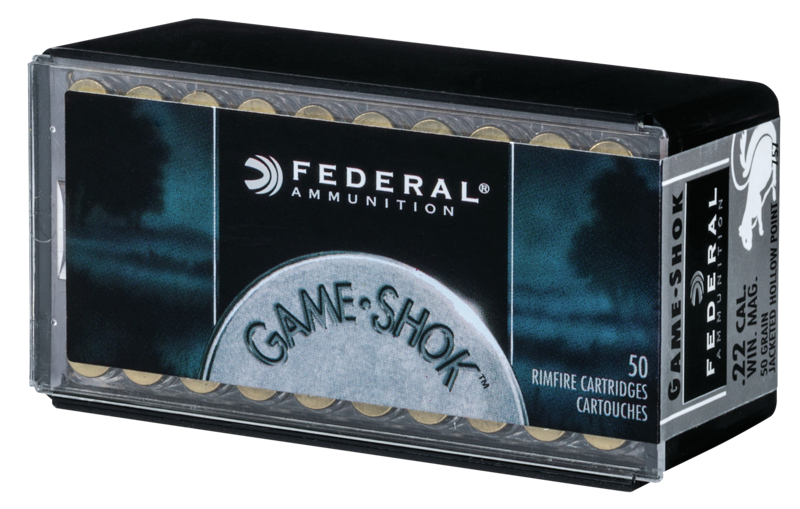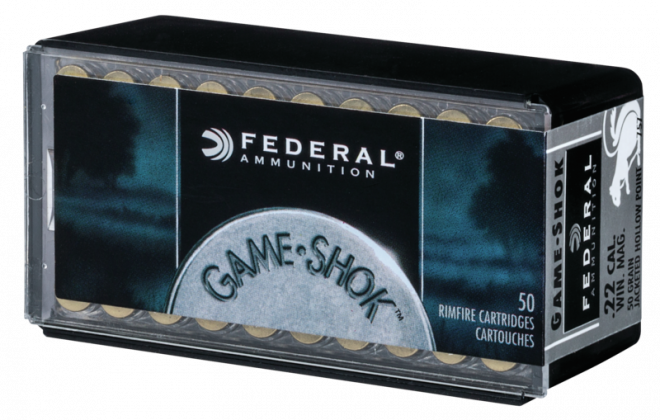 And, speaking of ammunition: the Keltec PMR30 and Keltec CMR30 work with all full-power 22WMR loads. Accuracy seems to improve as the bullet weight increases: my CMR30s shoot roughly 2MOA with most 30 grain loads, 1.5MOA with 40 grain ammo and 1MOA or better with Federal Game Shok, the sole 50 grain load on the market. In addition to being highly accurate, this ammo also offers substantial penetration (21 inches in gel, with 90% weight retention and slight expansion to .26″).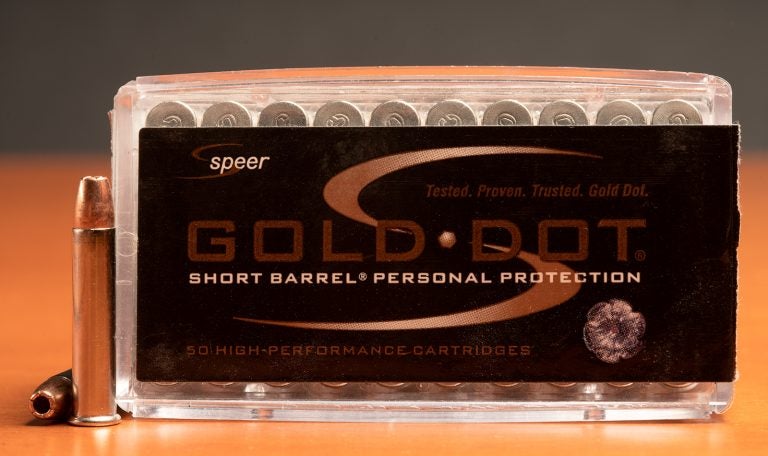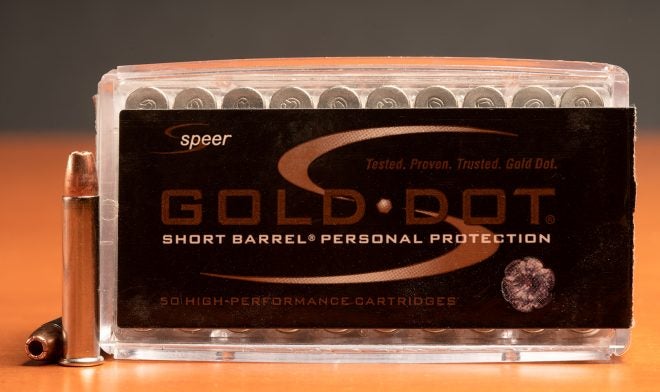 For the Keltec PMR30, Speer Gold Dot is the more reliably expanding of the two pistol-specific loads (Hornady Critical Defense 45gr being the other).  At about 1350fps, this cartridge does better than most from short barrels. In my experience, it worked nearly perfectly: 14″ of gel penetration with 98% weight retention and .36″ expansion. It also performs well out of the carbine too: 13 inches of penetration and approximately .33″ expansion with 90% weight retention. The reduction in both penetration and expansion comes from partial fragmentation using up part of the kinetic energy. At 50 to 100 yards, the velocity would drop off enough to yield pistol-like terminal performance.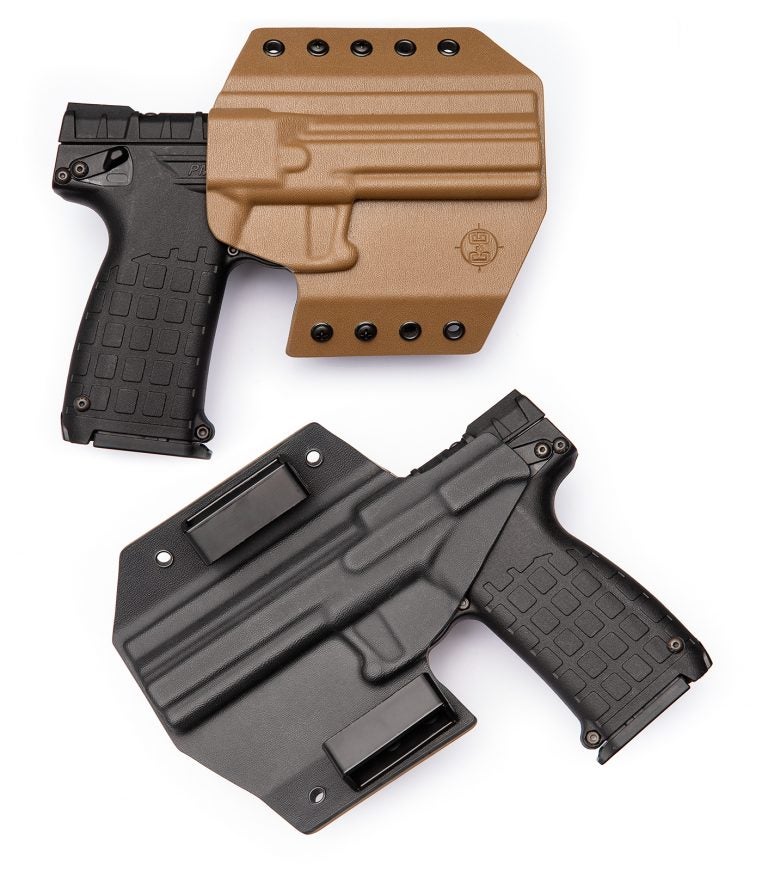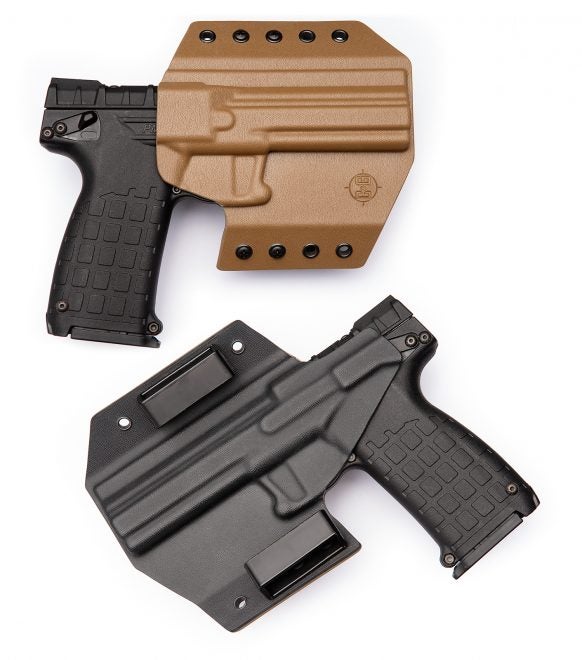 The Keltec PMR30 was meant as a lightweight and hardy kit gun, so a similarly tough holster is in order. C&G makes an excellent one for 1.75″ belts. Made with molds generated from 3D scans of actual pistols, these Kydex holsters are resistant to rain and snow, and provide excellent retention with minimal stand-off from the body. For more discreet carry, an IWB model in available. Both feature full sweat guards for safe re-holstering. The same company offers Nylon wilderness belts.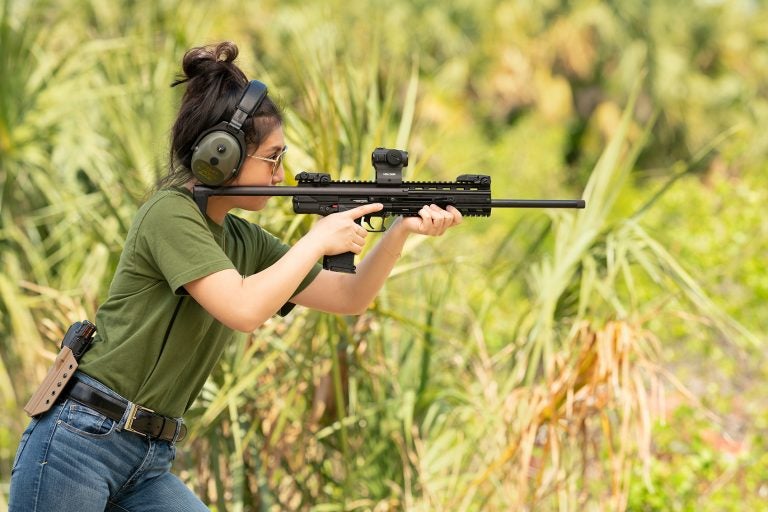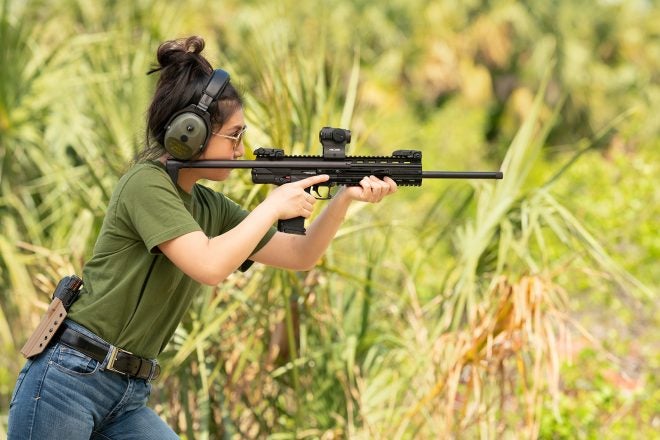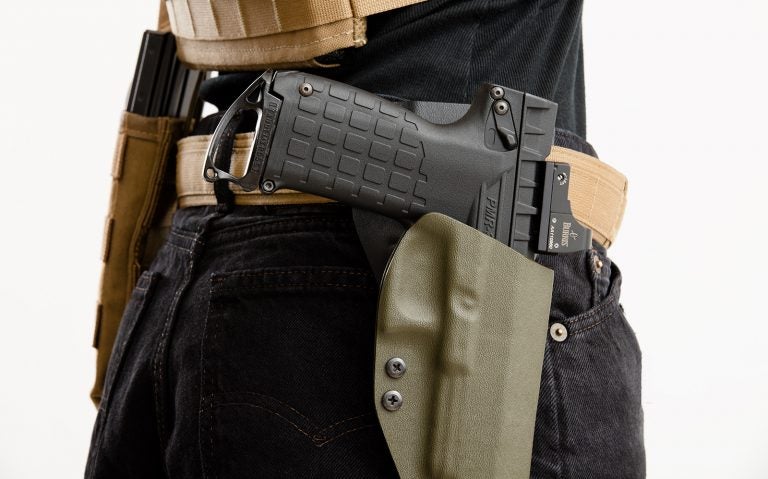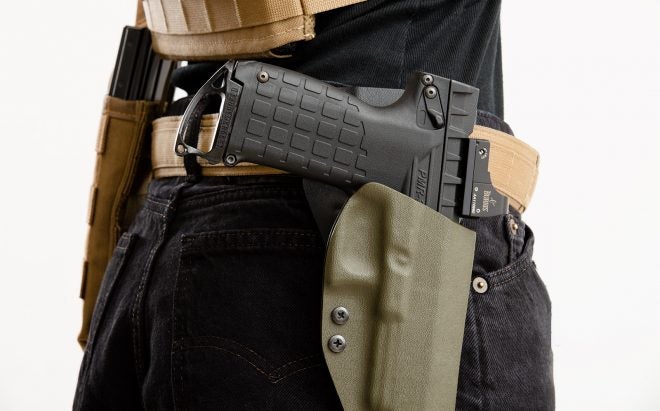 When speedy reloading is a concern, or when the guns are operated with gloved hands, Tandemkross-made loop floorplates help pull these non drop-free magazine out of the mag well.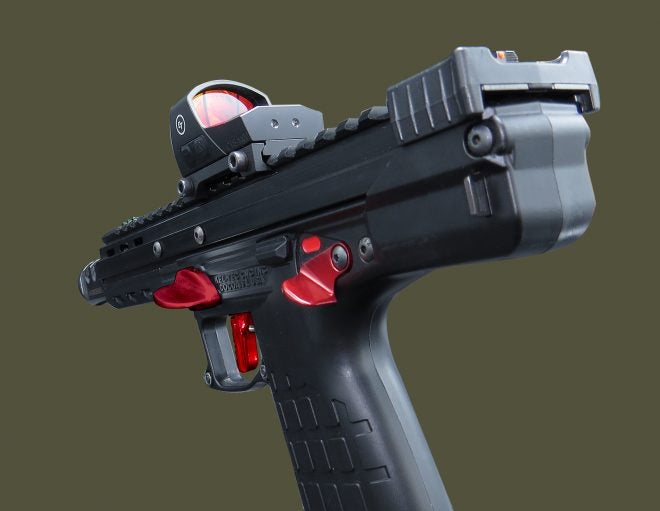 Another extremely useful TK product for all three guns is the "cornerstone" safety lever: it provides a more sure activation with wet or gloved hands, also acts as a thumb rest for a steadier hold.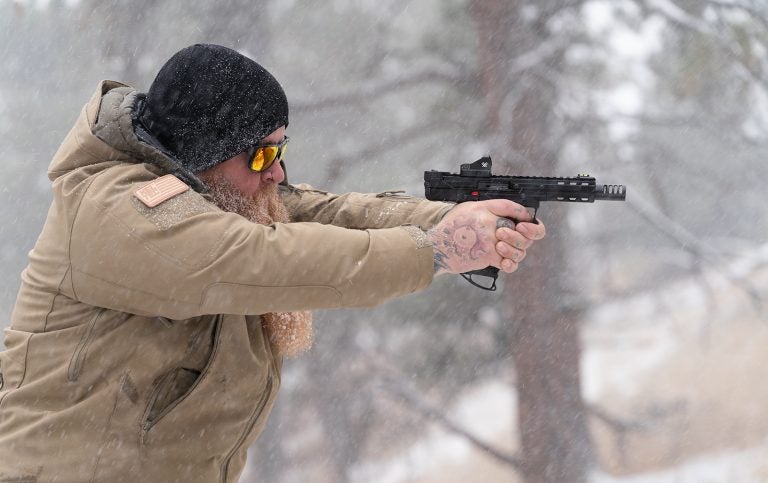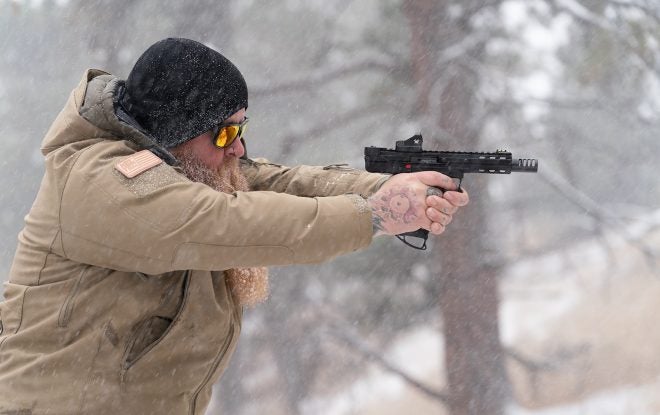 While all three of these guns have negligible recoil, the same central balance that makes them easy to aim accurately facilitates muzzle rise on rapid fire. Muzzle brakes work extremely well without noticeable concussion. Game Changer (above) and the even more effective Game Changer Pro (below) are very popular with Rimfire Steel Challenge competitors.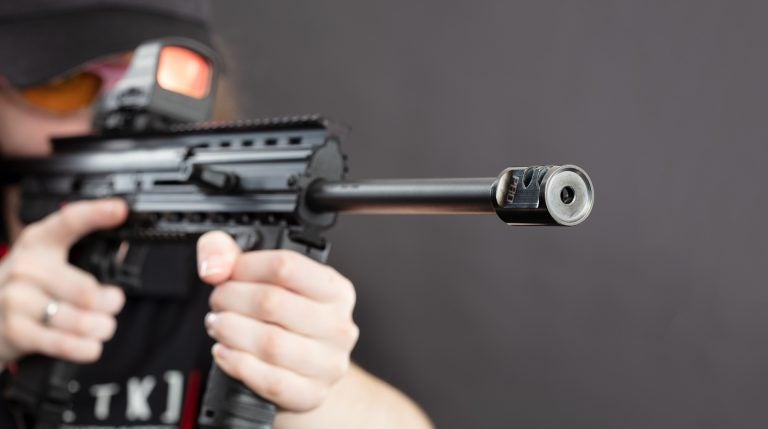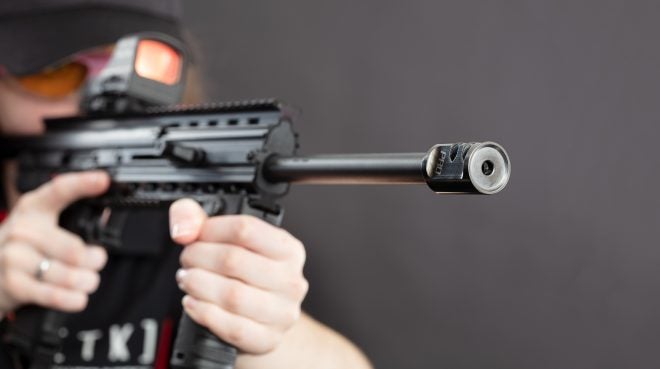 If you prefer to keep your Keltec CMR30 on target the old-fashioned way, with muscle power, extended foreand come into play. Long forends add a little weight to the front of the carbine but offer a better bipod mounting position, the ability to control aim a little more precisely, and an option to pull the gun out of recoil quicker.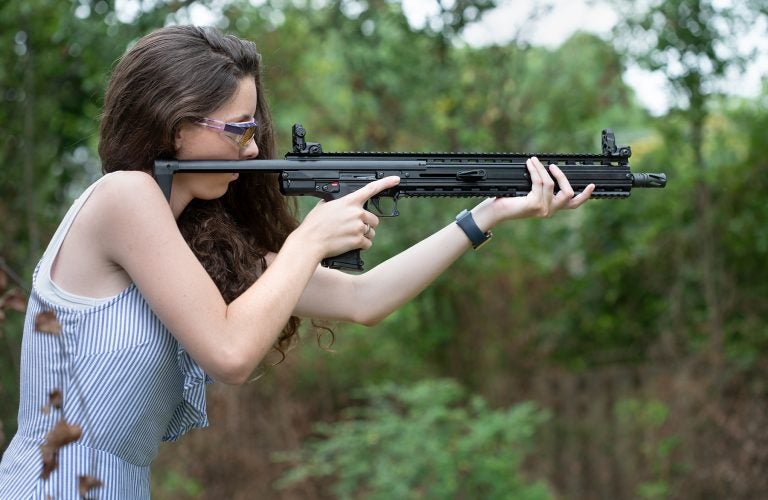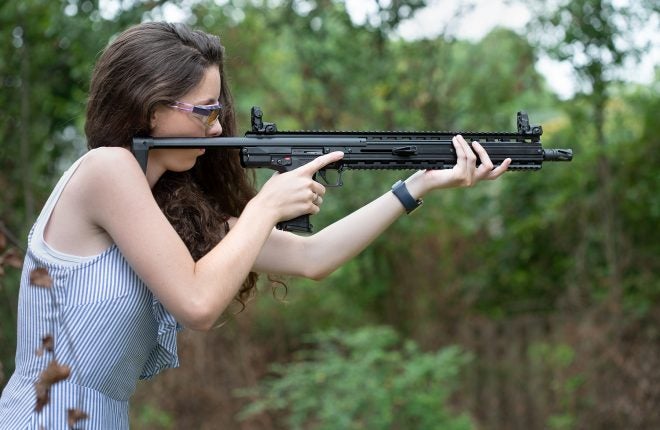 Keltec made a few (above), proving the concept. They should have more available on their web site in the near future. Dan Haga Designs took the concept further with the 3D printed Mlok handguard. The longer forend also puts lights where their beam avoids occlusion by the barrel.
While many other accessories exist, these basics seem like the most obvious upgrades to me.