[TriggrCon 2019] SOG Knives Seal XR – Available in Oct '19
Adam Scepaniak 07.26.19

AllOutdoor is out at TriggrCon in Seattle, Washington checking out some of the tacti-cool products that are on display at this smaller and more intimate industry event. One company we caught up with was SOG Knives, and they filled us in on some more information regarding their Seal XR knife. The Seal XR is a folding Seal knife that utilizes their XR Opening/Locking Mechanism which could be gleaned from the name. Some of the other specifications for this blade can be read below as presented by SOG Knives:
Blade Length: 3.9″ | Blade Thickness: 0.19″ | Closed Length: 5.3″
Locking/Opening Mechanism: XR, Thumb Hole, Kick
Straight Edge | S35VN Blade Steel | Clip Point Blade
Handle Material: 30% GRN | Handle Color: Black
Belt Clip Type: Reversible Low-Carry
Overall Weight: 8.1 Ounces
Finish: Black Cerakote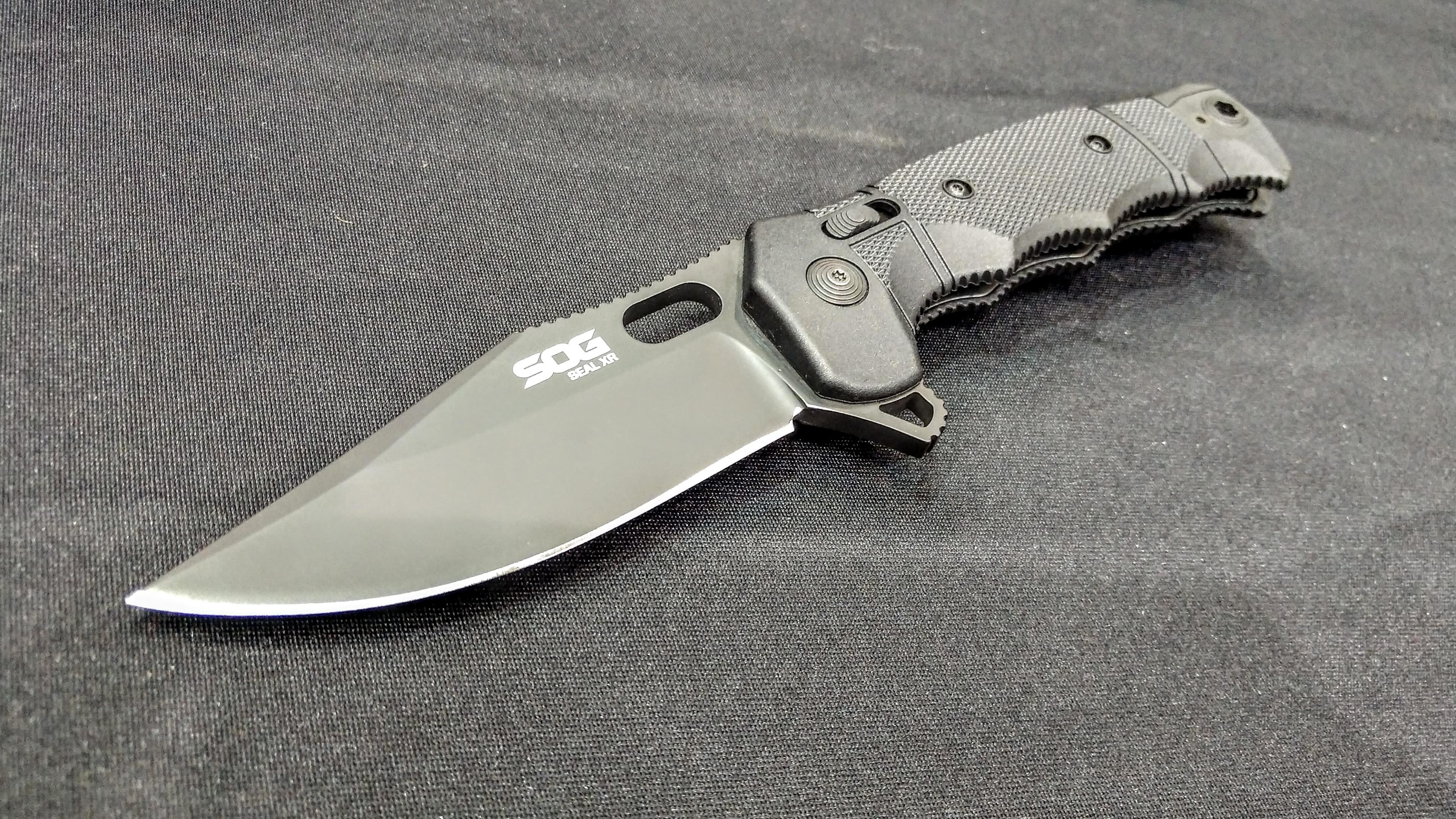 This knife is made in the USA by SOG Knives, and currently has an MSRP of $188.95 for those who may be interested. After speaking with the good folks from SOG Knives they stated that this blade should be shipping and available to consumers in October of this year. The production is going to be fairly limited at first so those who may be interested will not want to sit on the fence very long, if at all. SOG Knives also shares this Press Release statement off of their website as we inch closer day-by-day to them becoming available:
Designed and optimized in consultation with professional users, SEAL XR provides the feel and functionality of a SEAL knife in the form of a large format folder. Built from GRN and S35VN steel, SEAL XR is an extremely durable knife, with high corrosion resistance and edge retention. Featuring SOG's XR Lock, it's also fully ambidextrous, smooth, and quick to open. With all this, SEAL XR truly is a folder made for the pros.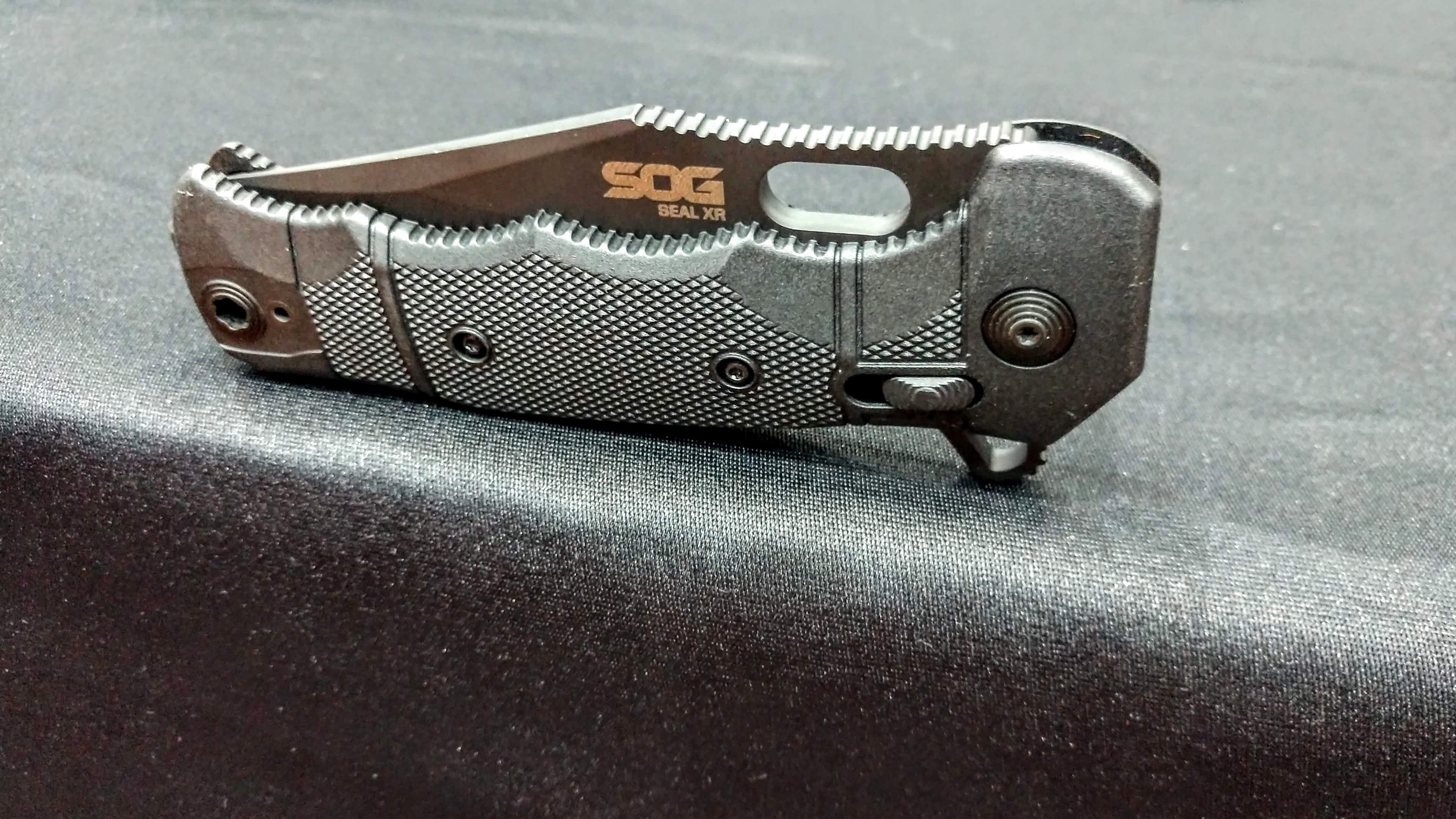 The fixed blade Seal knives from SOG are tremendously popular and this new Seal XR folding iteration will undoubtedly be a great seller as well. What do you, our readers, think of the design and getting a Seal knife as a folder? Let us know all of your thoughts in the Comments below! We always appreciate your feedback.