5.11 Tactical Opens 50th Company-Owned Retail Store
Adam Scepaniak 08.05.19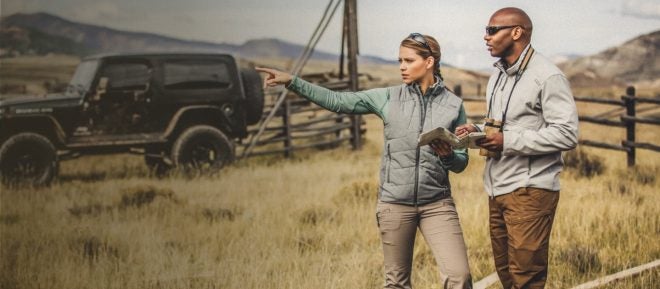 5.11 Tactical is known the world over throughout many unique factions of people from firearm lovers to first responders to law enforcement to nature enthusiasts. Within the shooting community, we appreciate a lot of their forward-thinking designs for both clothing and shooting gear. Because of this they have had the blessing and opportunity to celebrate the grand opening of their 50th company-owned, retail store in Fort Bliss, Texas last week. Francisco J. Morales, 5.11's Co-Founder and CEO, had these words to share regarding the company's milestone:
It used to be that you couldn't buy 5.11 pants unless you were training with a government agency. Our retail stores are an ideal destination for people from all walks of life to come and experience 5.11 clothing, footwear and gear. Our products are specially engineered for first responders and the military to be functional, comfortable and durable, and through our 5.11 retail stores, everyday consumers can benefit similarly from the innovation we inject into our products.
It was back in 2014 that 5.11 Tactical started the initiative to have more aggressive expansion and open more stores. As of late they have been roughly averaging 1 – 2 store openings per month. These hopes of expanding the brand and broadening its access to consumers through retail locations is planned to go through 2020. Jeff Roberts, 5.11's Senior Vice President of Retail, shared his thoughts on this monumental milestone:
Opening our 50th store this week celebrates an ambitious and sustainable streak of retail expansion. 5.11 stores offer professionals and consumers something beyond high-quality products to wear. The stores serve as a beacon for the first responder community and for the military, both active duty and veterans. Our Always Be Ready Academy offers the community free in-store classes in trauma care, self-defense, everyday carry, fitness and outdoor adventure. Our knowledgeable in-store staff, experts in their field, help bring 5.11's innovative, purpose-built gear to life. We've found that even as shopping becomes more digitized than ever, people value and seek out the level of personal interaction our 5.11 stores offer.
From all of us at AllOutdoor, we wish 5.11 Tactical the best of luck with all of their new stores, and thank them for all of their great products! For everyone in our reading audience, have you ever been to one of 5.11 Tactical's retail stores? Or do you primarily purchase their products from their website? Let us know all of your thoughts in the Comments below! We always appreciate your feedback.
---
With its roots in servicing the law enforcement, first responder and military communities, 5.11 Tactical prides itself on seeking out and hiring former servicemen and women and veterans whenever possible. Each retail location carries head-to-toe apparel and gear for men and women including pants, shorts, shirts, outerwear, footwear, packs and bags, headwear, load-bearing equipment and tactical accessories. To date, 5.11 owns retail stores in 24 states, with larger metropolitan areas serving as a hub for several stores. 5.11 Fort Bliss joins the ranks as 5.11's eighth store in Texas.