Grizzly Bears to be Placed BACK on Endangered Species List
Adam Scepaniak 08.05.19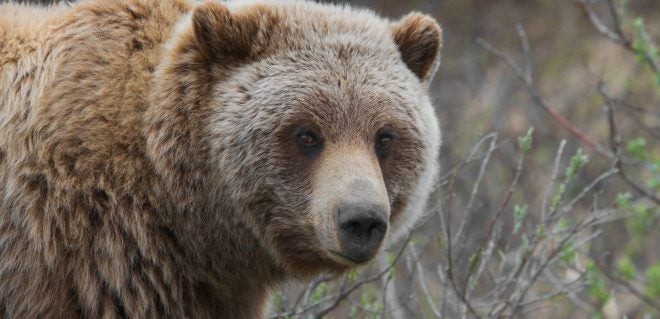 According to the U.S. Fish and Wildlife Service's (USFWS) announcement on Tuesday, July 30th they will comply with a recommended U.S. District Court order to re-instate or re-list grizzly bears to the Endangered Species List. This effectively protects them and they can no longer be hunted (in states that previously allowed for it). Many Native American tribes as well as conservation groups worked together to file a lawsuit back in 2017 after the bears were taken off of the Endangered Species List. They combated that the act of removing them from the Endangered Species List was premature. Now, House Republican Conference Chairwoman Liz Cheney (R-Wyoming), is attempting to fight back and had very strong words to say:
The court-ordered relisting of the grizzly was not based on science or facts, but was rather the result of excessive litigation pursued by radical environmentalists intent on destroying our Western way of life. The thriving grizzly population within the Greater Yellowstone Ecosystem should be celebrated as a conservation success, with Wyoming investing significant resources in grizzly bear recovery and management since 2003. The ruling that forced today's action was both needless and harmful to the ecosystem, which is why I introduced legislation earlier this year to reinstate the original, science-based decision by the U.S. Fish and Wildlife Service to delist the grizzly and prevent future court action on the delisting, returning management of the grizzly back to the state where it belongs.I will continue working with my colleagues in Congress and the experts in Wyoming to ensure proper management of the wildlife in our state and prevent further federal overreach into our daily lives.
Whether or not people should be able to hunt grizzly bears is a hot-button issue among hunters and animal rights activists. While many people contest that grizzly bear populations have rebounded significantly there are still others who proclaim more loudly that it still is not enough. What do you think? Have you ever gone hunting grizzly bears? Do you wish you could have the opportunity to do so? Let us know all of your thoughts in the Comments below! We always appreciate your feedback.