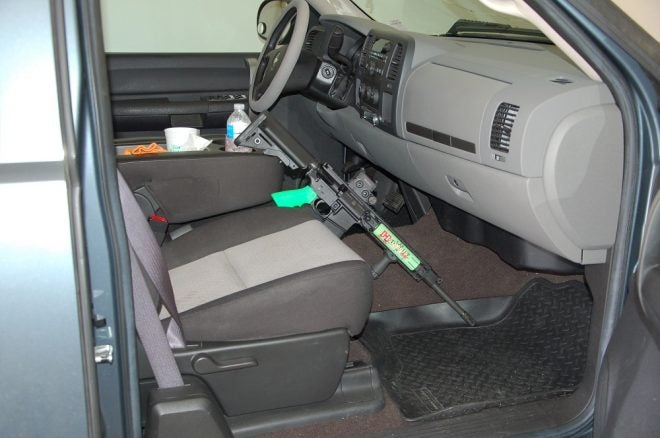 Much is written about everyday carry items for preppers, survivalists, and everyday common people interested in personal protection. Every Day Carry, or EDC, is the term for items kept on your person each and every time you head out of the house to go to shop, work, school, or any travel. But what about your everyday vehicle?
I know some of you throw a full OB (bugout bag) in the trunk of your vehicle, so that may satisfy this requirement depending on what is in the bag. Even so, many do not go that far. The question is then, should you? And if so, what?
In metropolitan areas with higher populations there's an assumption of higher crime including personal assaults or carjacking, so it is wise to be prepared for any threat. Heck, to be honest, this is true any place in America now.
So, without thinking in terms of a comprehensive Bug Out Bag with days or weeks of supplies as an EDVC, what gear, supplies, and items should you have available in your primary travel vehicle? It should include protection for incidental situations, not large scale disasters that could turn long term. The EDVC is for breakdowns on bad roads, bad neighborhoods, pop-up disturbances, and the like. Just everyday life.
Primary to an EDVC is defense and personal protection. You carry whatever gives you the greatest confidence. I have prepper friends who put all manner of pistols and revolvers in their vehicles. A couple now carry shotguns and ARs. Sufficient ammo should be carried for each and every firearm carried aboard.
Next after weaponry is secure communications. Carry a cell charger for the vehicle. Some use radio scanners. Have an extra AM/FM radio. Carry a good knife and/or seatbelt cutter. Have a good, bright flashlight. A first aid kit may come in handy, too. Carry whatever else you feel essential.
Every day carry on your person is important. But gear and supplies in your everyday vehicle could prove equally important.