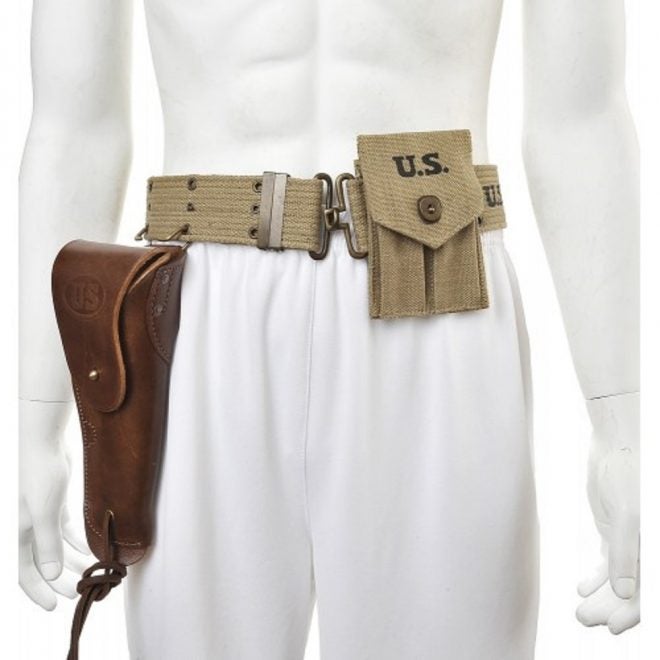 Most likely there is no other place on earth just quite like SARCO. Hunkered down in a series of warehouses in Easton, PA, as far east as you can get and not be in the State of New York (thank God). The small town of only about 26,000 souls is just east of the steel towns of Allentown and Bethlehem, Pa. A curious location for what is probably the world's largest stash of gun parts, military surplus items, gun accessories, and tons of history.
Their monthly ad runs in Firearms News (formerly Shotgun News) for which I wrote for several years. The ad runs for fifteen full pages and it is more fun to study than the pages of Trade-A-Plane for flying enthusiasts. Once you turn the magazine pages to that section you just have to carefully study each page to glean the latest gear this outfit has managed to scrounge from somewhere remote around the world. This is the case even if you are not really enthralled with such items. It's the history lesson each page teaches that is invaluable.
The fifteen pages of the SARCO offerings are roughly divided by country or war, or other manner of organization. As you thumb through, you'll get the hang of it. By far it is not only war surplus, as a lot of brand new state-of-the-art gun and shooting accessories are displayed as well.
So you can buy just about anything you want for an AR-15 from parts to tools and beyond. Need parts for a WWII M1 Garand? They got 'em. Same for the 1911, British Enfield, Japanese guns, Italian guns, German guns, Russian guns, the WWII M1 Carbine, Krags, Springfields, Mausers, AKs, SKSs and just too much more to account for it all here.
They have new reproduction (and original) rifle cases for military rifles, military handgun holsters of all types, spare magazines for umpteen models of war time guns, and commercial models, uniforms, hats, insignia, tons of web gear from militaries around the world, and cleaning tools, specialty tools and cleaning supplies.
Ordering from SARCO is simple enough. Order anything in their ads at www.E-sarcoinc.com or call them at (601) 250-3960. Once you see their ad you'll find out you can also order by fax or via US mail. Questions about parts can be directed to [email protected] Their prices are reasonable and they don't sting you on shipping charges. Check them out for a walk-through gun and military history.