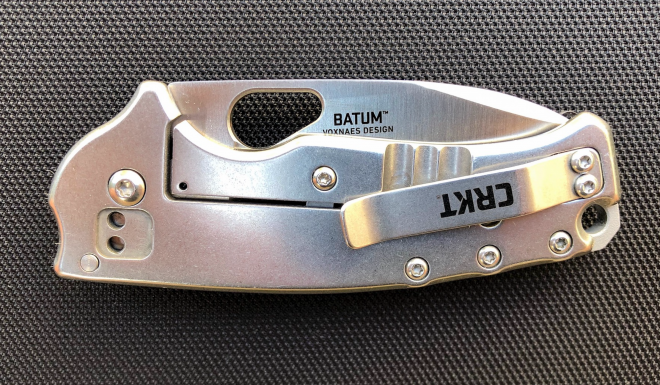 At last count, you could choose from 100 bazillion folding knives to serve whatever cutting needs your lifestyle demands. Indeed, these are great days for knife users. Competition amongst knife manufacturers is fierce, and that means choices abound for you and me as end users.
These days, folding knives seem to do almost everything. Some not only clip on but also spring out. Some offer multiple blades or add-on features such as seatbelt cutters and lights. And these and other features are available on a seemingly-unending variety of blade shapes, sizes, and handles.
While I love all the innovation and choices available to me, sometimes all I want in a folder is simplicity. Oh, I want a strong tool with great steel and ergonomics, and sometimes more is better, but sometimes just enough is perfect.
That's where the CRKT Batum comes in.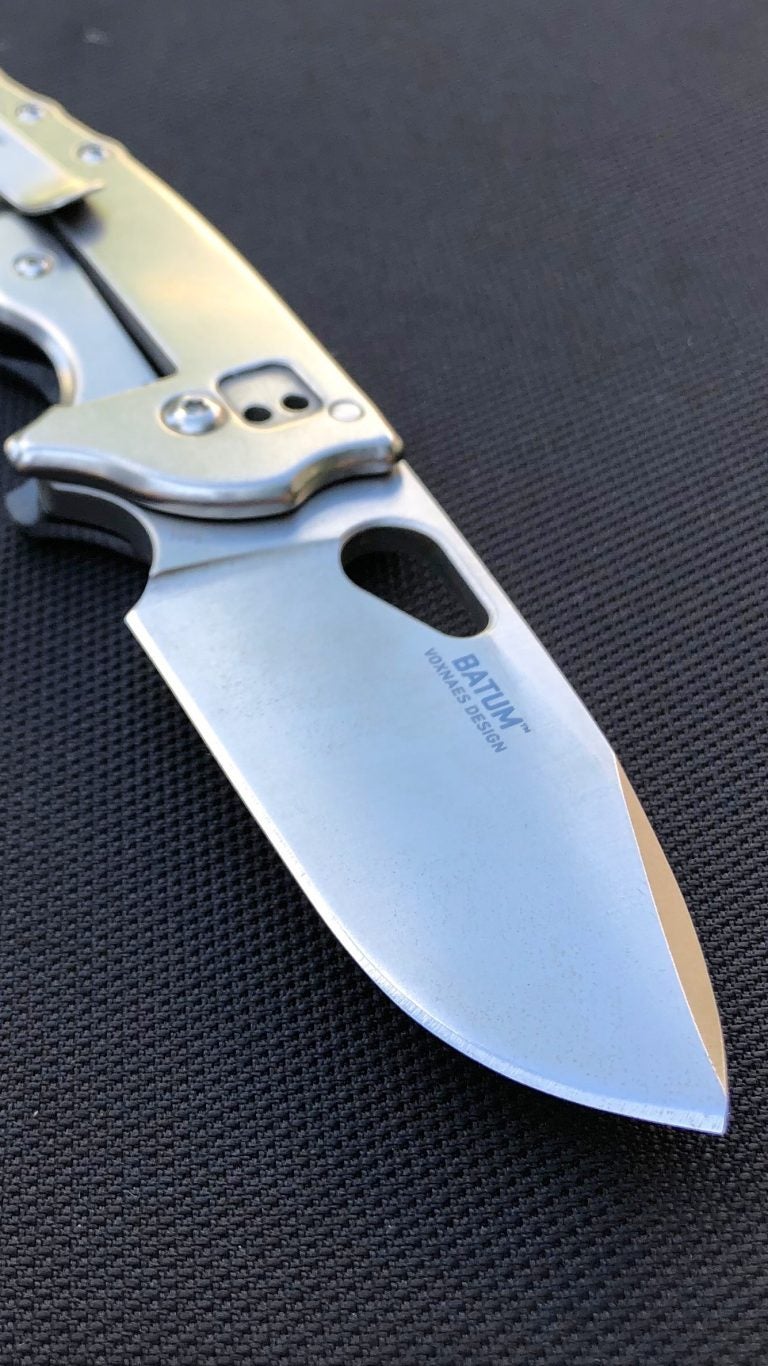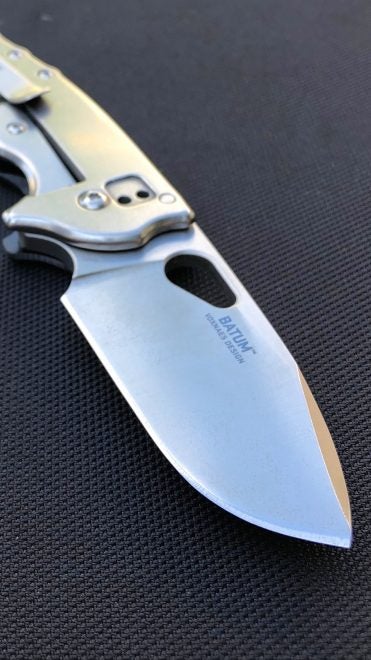 A basic utility folder with thumb slot deployment, satin finish and black G10 / stonewash stainless handle, the CRKT Batum sports an overall length of 7.9 inches. With a just-long-enough (3.2") 8Cr13MoV plain-edge blade, the Batum weighs 6.9 ounces.
You can see it in my average-sized hands below — robust but simple, plain yet functional.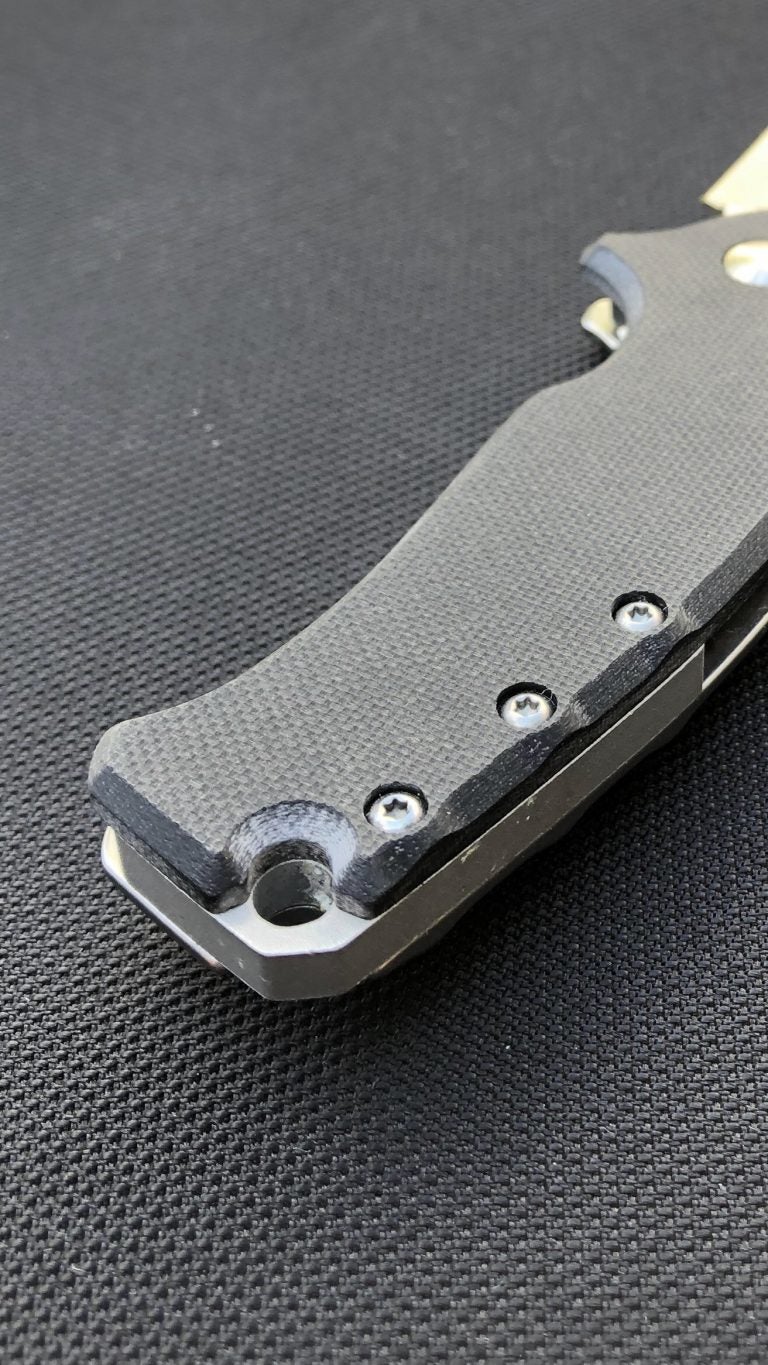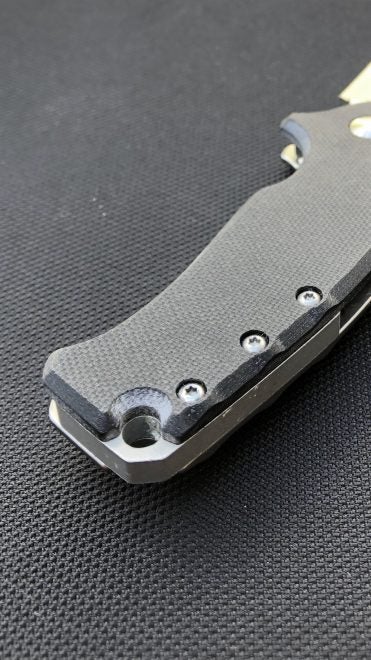 Closed, the Batum measures 4.8" in length and clips inside a pant pocket, tip up (it's reversible if you prefer tip-down carry), with the G10 side of the handle toward your leg. It's smooth and comfortable, rides securely, and comes out only if you're purposeful about drawing it. Otherwise it stays put, just showing a bit of the handle and a clear "CRKT" logo on the clip. As you can see, it's a shorter clip than you'll find on most other knives.
Despite the smallish dimensions of this knife, I call it robust for a couple reasons: First, the frame lock operates solidly and with precision. Second, when the knife is open the blade and handle offer two detents for your index and middle fingers. Add your thumb on the back of the blade and you enjoy significant leverage to maneuver the 0.19" width blade into whatever you're cutting.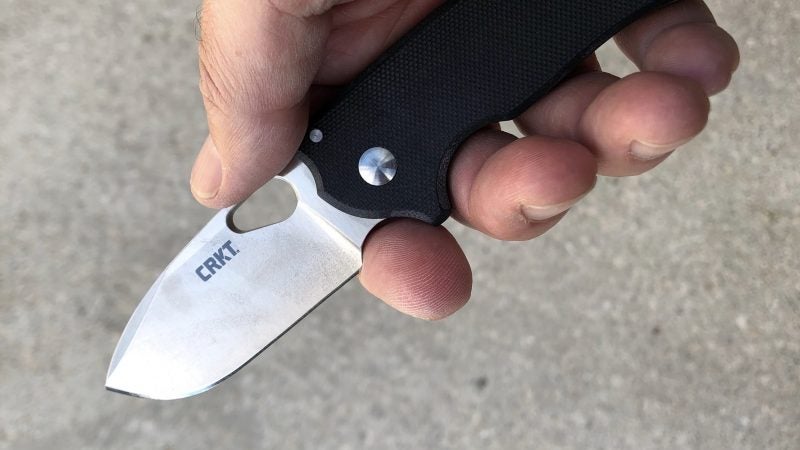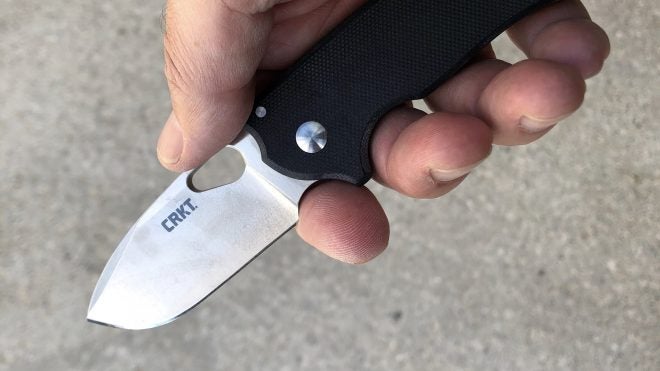 Batum also has a lanyard loop at the base of the handle. It's very close to the end, where it should be, allowing you to add a paracord tassel or a key ring. And yes, Batum is small enough to work on a key ring. In fact, with a key ring and keys hanging off the ring, you can actually wrap your pinky finger around the key ring for added leverage when holding the knife.
Another nice touch: When pulling Batum's frame lock out of the way of the blade in order to close it, a small metal tab prevents you from pulling the frame lock too far away from the frame. This keeps you from overly fatiguing the steel of the frame lock.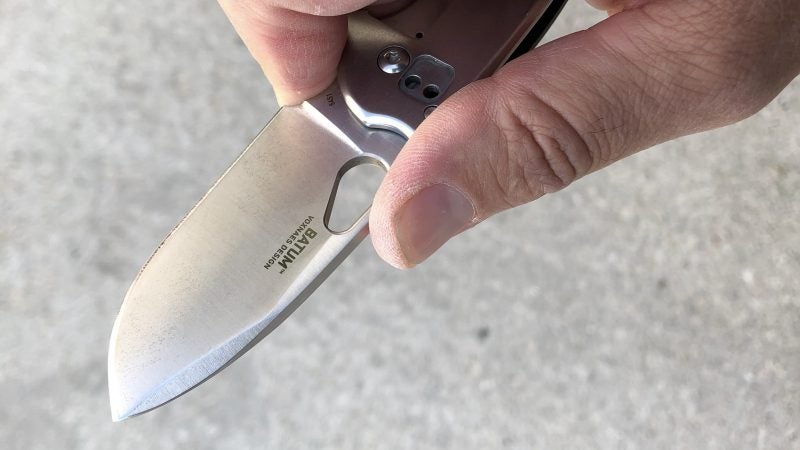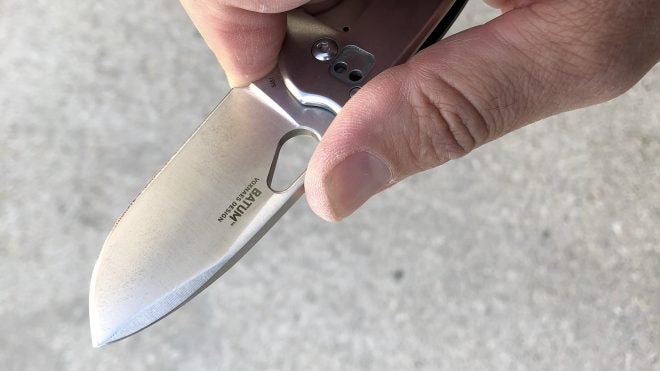 Providing near-perfect leverage for your hand to master all of the knife's movements, this CRKT folder proves to be simple, yet profound. In fact, deploying and putting away the Batum's blade is a simple, natural, one-handed operation.
Retailing for $59.99, the CRKT Batum is not too large nor complicated, not too small nor functionally difficult, but just enough — an almost perfect simplicity — for most of the cutting tasks I face on a daily basis.
For more information on the CRKT Batum you can go to www.crkt.com/batum.html