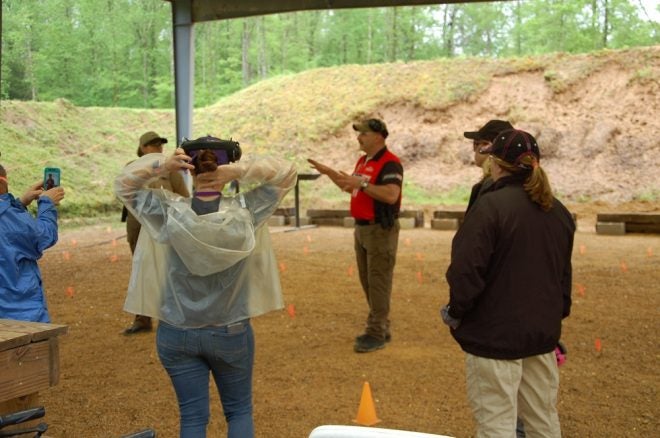 In discussions with preppers and those just wanting to be able to protect themselves with a firearm, most have not yet fully investigated proper gun handling and shooting basics. When I ask what type and how often they have taken shooting training and/or participated in active shooting practice, I get back few positive responses.
There is a whole lot more to owning a handgun (or other gun) than just buying a box of ammo and setting it up on a shelf in the house. Once you acquire a weapon for any use, it is your responsibility to learn everything about it: handling, maintenance, disassembly, loading, unloading, sighting in, shooting, handgun holstering, proper (legal) concealed carry, proper draw, range and field shooting practice, and all else.
If you are a neophyte to gun ownership and use, seek out proper training. Investigate shooting schools or range training in your area. Visit their sites and ask a lot of questions. You need to feel comfortable and confident in the instructors and the facility. If you have not yet selected a gun, ask for their input and request a handgun fitting. This will get you off to the right start.
Proper and effective use of a firearm, especially a handgun that might be used for self-defense, requires learning proper grip, shooting stances, trigger control, sight alignment, and adjusting to muzzle blast, noise, and recoil.
Just for example, proper stance is essential. I fault myself with this, too, but the proper standing position to shoot well is known as "nose over toes." This simply means standing up straight with a slight lean forward. This varies of course for your own comfort. I see many handgun shooters leaning well forward, almost bending over. It is difficult for most to shoot well in that stance. Again, let shooting instructors teach you the correct ways to shoot properly and effectively.
Just as important (if not more critical) is learning the shooting psyche. Are you in fact "prepared to shoot" if facing an adversary or immediate threat? This may sound like a silly question, but in reality coming eye-to-eye with a potential deadly threat is no easy situation.
Again, shooting practice in "house" conditions against simulated deadly threats can condition you to perform quickly and appropriately. Training and practice is paramount.