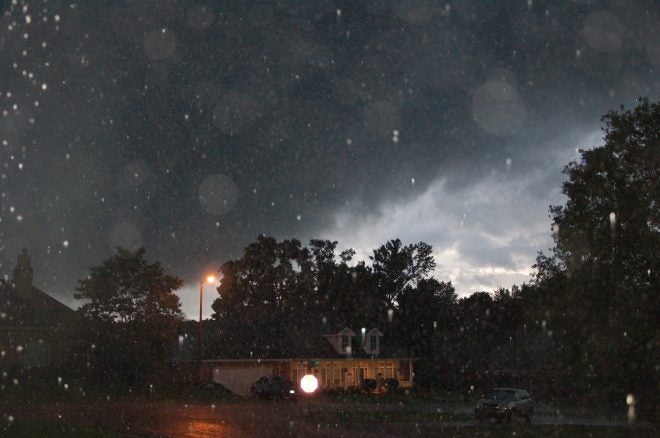 Classic phrases in English-American literature and conversation often become the basis for some serious life lessons. Perhaps that is why they are so often repeated by so many people in so many diverse circumstances. The title of this treatise — or the oft-uttered like phrase, "I told you so" — are cornerstones of adopting the philosophy of prepping and survivalism.
To be forewarned of any potential pending SHTF event, disaster, or the like gives opportunity to be forearmed. Forearmed does not have to imply a buildup of weaponry and shooting supplies; it could mean practicing a ritual as simple as always putting gas in the tank of your vehicle every time it reaches half a tank. Just in case.
You may recall the old story that used to be attributed to moms of the world to "Always wear clean underwear in case you have to go to the hospital." We all laughed, but the admonition is to expect the best, but be prepared for the worst. This is essentially what prepping is all about. We never know when or what the next SHTF might be or when it could come, so we need to be prepared and ready to face a wide spectrum of disaster events.
You turn on the nightly news to check on the weather and you see a front is building and heading your way. Remember the snow and ice storm that hit Boston a few years ago? People were caught almost totally unaware and likely unprepared with basic supplies to last a few days without power or transportation. I wonder how many now have made any prepper plans to prepare for the next storm.
If you happen to live in a tornado alley as I do, are you prepared? With the modern weather technologies we have today and the means to report news instantaneously there really is no excuse not to be ready for a disaster at least at some level. Preppers know to monitor the news and weather regularly, often several times a day. Keep posted on news, events, and weather warnings.
Keep basic supplies in stock and a supply bag ready to grab and go. Have water, food, meds, an AM/FM radio, weather radio, cash, travel bag, cell phone/charger, a defensive weapon, and other needs. Forewarned is forearmed is probably the single best piece of advice you can live by. Oh, and pack some clean underwear, too.