EXCLUSIVE: IWI Jericho II 9mm Pistol Hands-On
Dickson 10.01.19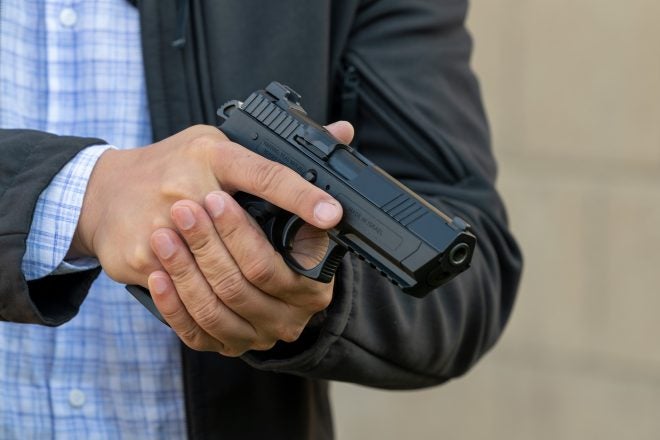 The new IWI Jericho II SA/DA 9mm pistol was first unveiled at TACCOM 2019 few weeks ago, now we have more detailed photos of this new pistol.
This is an evolution of the Jericho PL which is also features a polymer frame, but it has finger grooves on a much thicker grip without interchangeable backstraps. The new Jericho II adds front slide serrations and a MIL-STD-1913 Picatinny rail for accessories such as weapon lights and lasers. The rear sight has been pushed backwards to offer a longer sight radius. Barrel length is unchanged at 4.4″ long.
The thumb safety can be engaged with the hammer up or down. A decocker version might be available at a later time. As a competition shooter, I prefer no decocker, as I shoot the pistol with my thumb riding the safety as with a 1911.
The new grip feels much more comfortable to the hand. The new grip texture provides more-confident grip especially when wet. The Jericho II, like most CZ 75 based clones, offers excellent ergonomics. Due to its slide riding inside of the frame, the shooter can get a much higher grip on the gun.
Steel body magazines are compatible with other Jericho pistols and these hold up to 16 rounds of 9mm where they are legal.
The IWI Jericho II is currently in production and is expected to be available to dealers worldwide around end of the year.