New Savage Slug Guns with AccuFit Adjustable Stock
Russ Chastain 10.02.19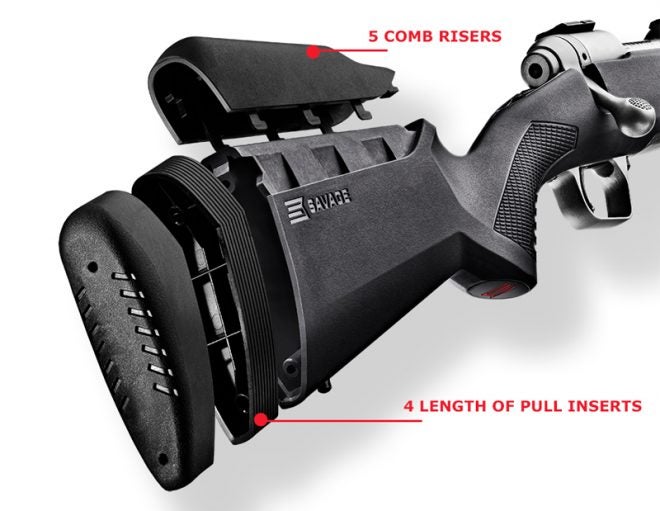 Savage Arms announced today they're adding new models to their line of bolt-action slug guns by offering the 212 and 220 with their AccuFit stock system.
AccuFit allows users to adjust comb (top of butt stock) height as well as length of pull by swapping out parts until the stock fits just right.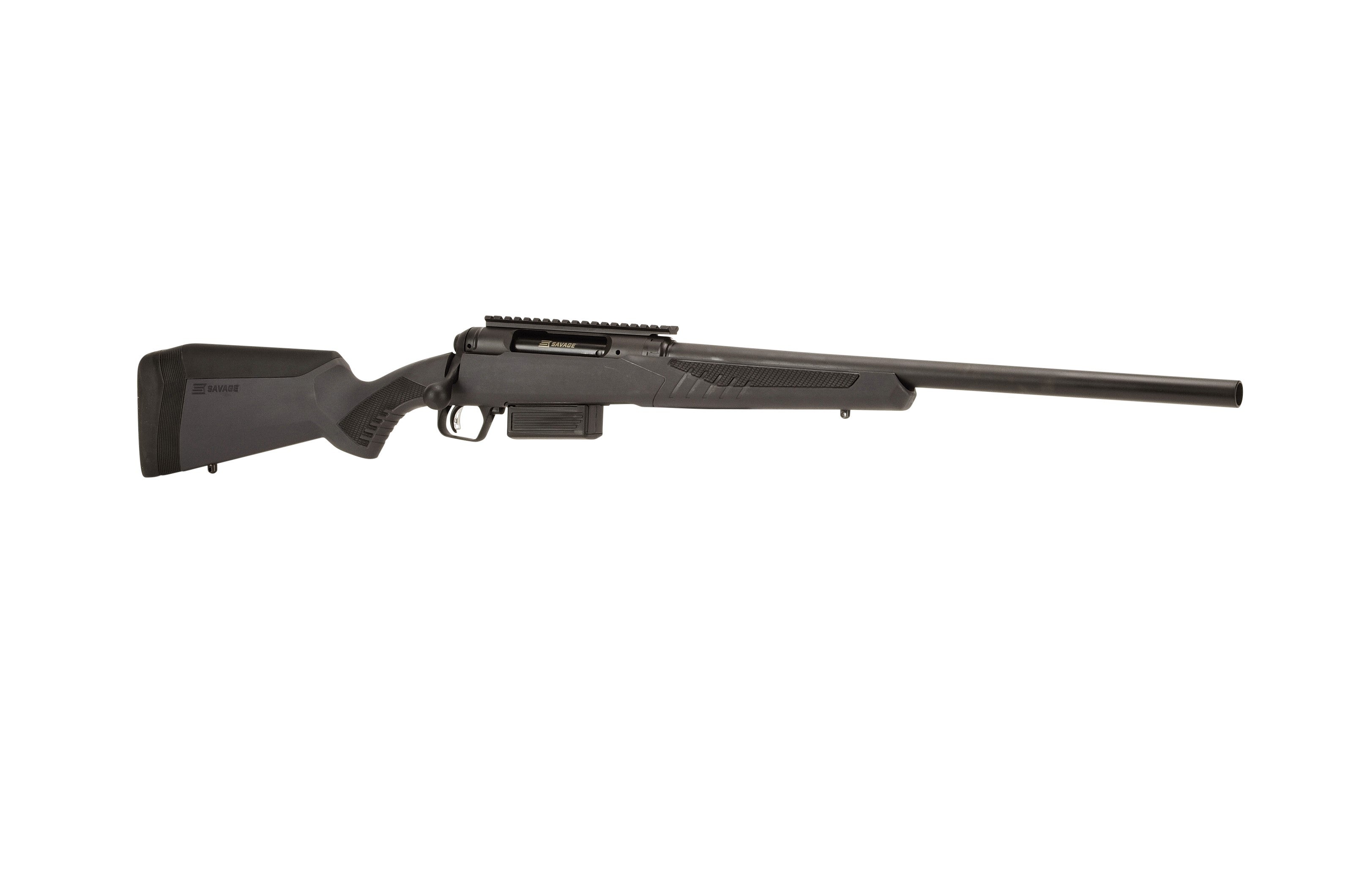 From the press release:
Savage's dedicated 12 and 20 gauge slug guns have a proven track record with American hunters. Now the 212 and 220 are even more ergonomic thanks to the addition of the easily customizable AccuFit™ system. Shipments of these firearms have been delivered to dealers.

'The way a gun fits your body can make or break accuracy,' said Beth Shimanski, Director of Marketing for Savage. 'Having AccuFit on the 212 and 220 will allow hunters to fit their guns perfectly and that means faster target acquisition and a more instinctive feel.'

The bolt-action 212s and 220s are built like rifles. Each synthetic stock is secured to the action with the Savage AccuStock™ system. The receivers are drilled and tapped and topped with one-piece rails for mounting the scope of your choice. The AccuTrigger™ is user-adjustable. The 22-inch button-rifled barrels deliver exceptional accuracy, and the guns' oversized bolt handles make them easy to operate.
Fully rifled, bolt-action slug gun designed for 2 3⁄4"& 3" shells
Rugged synthetic stock with improved ergonomics and AccuStock
User-adjustable AccuTrigger
Button-rifled barrel
Detachable box magazine
Thread-in barrel headspacing
AccuFit technology with adjustable length-of-pull and comb height
Part No. / Description / MSRP
57375 / 212 SLUG, 12 Gauge GREY SYNTHETIC 22-inch barrel / $715
57376 / 212 SLUG, 12 Gauge CAMO 22-inch barrel / $779
57377 / 220 SLUG, 20 Gauge GREY SYNTHETIC 22-inch barrel / $629
57378 / 220 SLUG, 20 Gauge LEFT HAND 22-inch barrel / $629
57380 / 220 SLUG, 20 Gauge CAMO 22-inch barrel / $695
57381 / 220 SLUG, 20 Gauge CAMO, STAINLESS 22-inch barrel / $799
If you have to hunt with a slug gun, these certainly look up to the task of delivering hard hits at rifle distances. Check 'em out when you get a chance.