Syntech PCC Debuted from Federal Built for the Heavy Demands of Shooters
Adam Scepaniak 10.02.19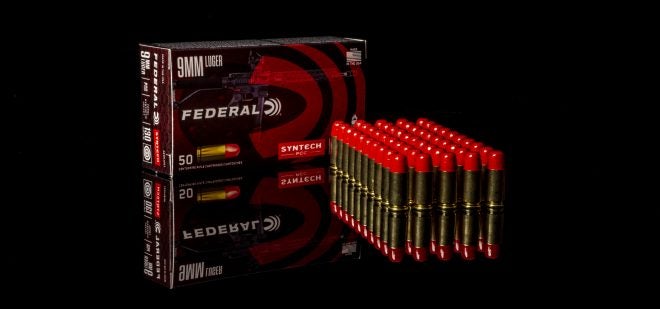 Federal Premium has unveiled an entirely NEW Syntech PCC load for the heavy demands of Pistol Caliber Carbine competition shooters. Every year the sports of Pistol Caliber Carbine (PCC), 3-Gun competitions, and similar events grow exponentially. With that spike in participation and popularity there is a demand for better ammunition tailored for it and Federal Premium is filling that void. Some of the specifications their newest load are boasting can be read below as presented by Federal Premium:
9mm Luger load specifically designed for use in carbines
Velocities optimized for longer barrels
Bullet profile designed for reliable feeding in carbine platforms
Catalyst high-performance lead-free primer
Total Synthetic Jacket prevents metal fouling
Drastically reduces barrel heat and friction
Minimizes splash-back on hard targets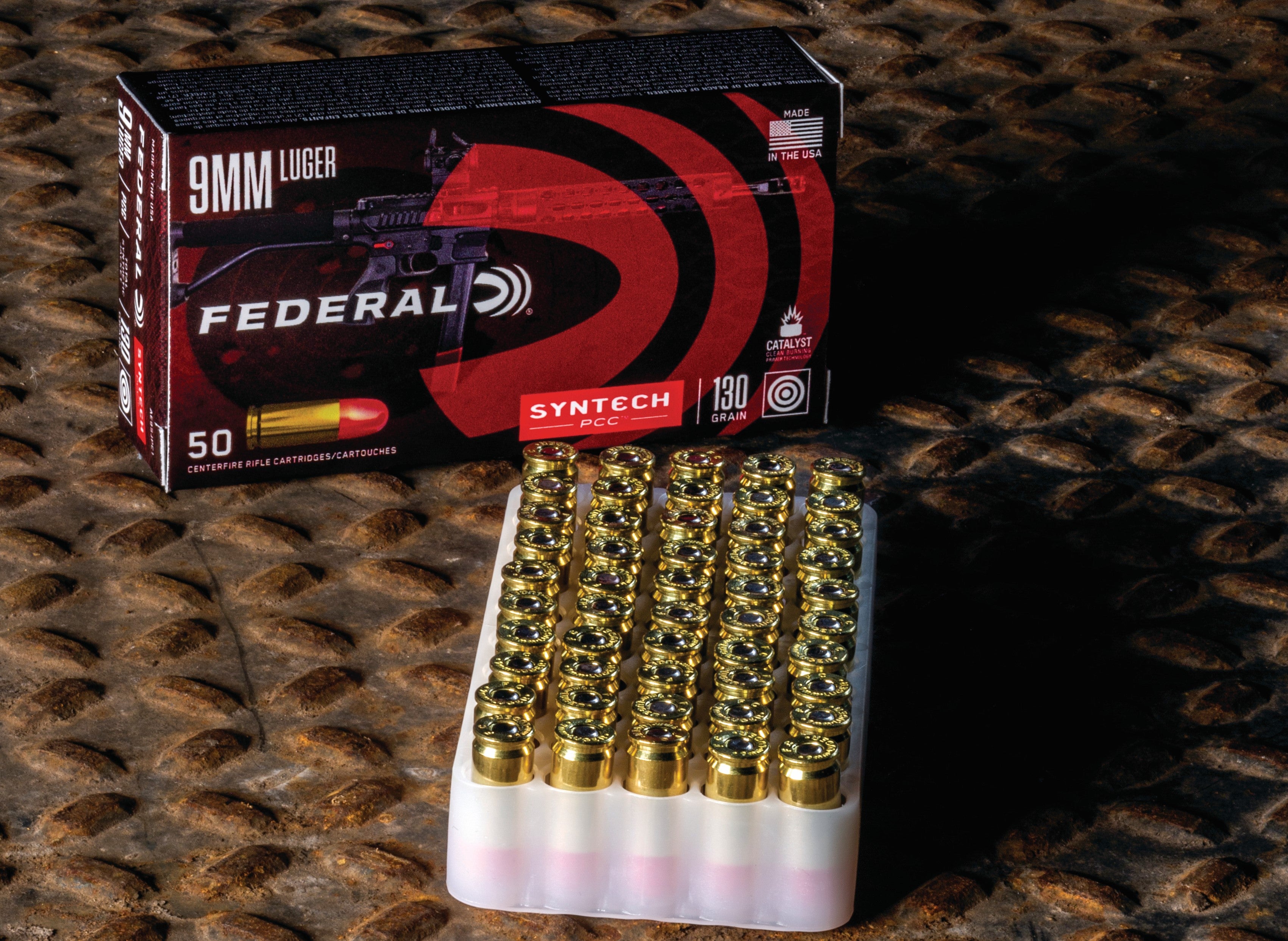 The secret sauce behind the Syntech PCC load from Federal is that the load's velocity and accuracy are optimized for long gun-barrel lengths, with a bullet profile that provides excellent accuracy and reliable feeding in a variety of carbine platforms. Also, Syntech PCC joins the Syntech Action Pistol offering as official ammunition of United States Practical Shooting Association (USPSA) which is a HUGE feather in their cap.
9mm Luger 130 Grain Syntech PCC | AE9SJPC1 | 50 Count | 1,130 FPS | MSRP $19.95
Like all Syntech loads, Syntech PCC features the one-of-a-kind TSJ projectile, which uses a polymer jacket to eliminate metal fouling and drastically reduce damaging barrel heat and friction. The bullet style also minimizes splash-back on steel targets. Its exclusive Catalyst primer provides hot, reliable ignition without the use of lead. Mike Holm, the Federal Centerfire Product Director, also had these words to share regarding the announcement of their newest ammunition:
Syntech PCC is offered in 9mm Luger 130-grain is all about having a better shooting experience when shooting a pistol cartridge, historically speaking, through a rifle platform. With Syntech, you naturally have it—more features of what all shooters want, and less of what you don't.
As PCC competitions continue to grow and grow hopefully we see even more grain weights and offerings from Federal Premium since they are paving the way in this space. For all of our readers out there, how many of you have participated in a PCC competition or are an active competitor now? Let us know all of your thoughts in the Comments below! We always appreciate your feedback.