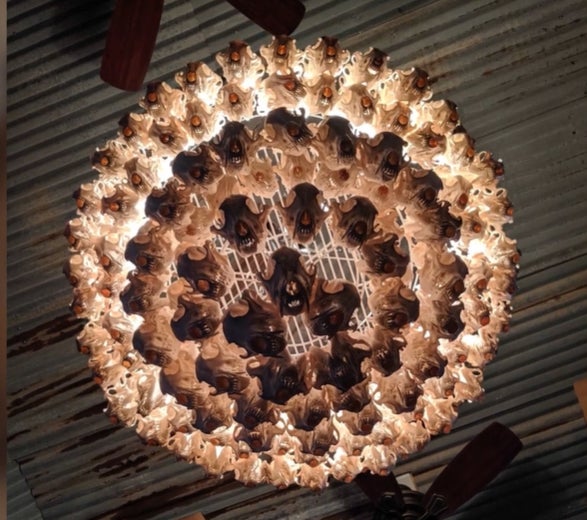 A while back, I showed y'all the amazing chandelier some young ladies had created — using 300 coyote skulls! It's an amazing creation, to say the least, hanging in the shop of Lauren Hull of Hull's Skulls.
A few hours ago, Lauren posted a video showing time-lapse building of the canine cranium composition, as well as some really cool views of it after the build was complete.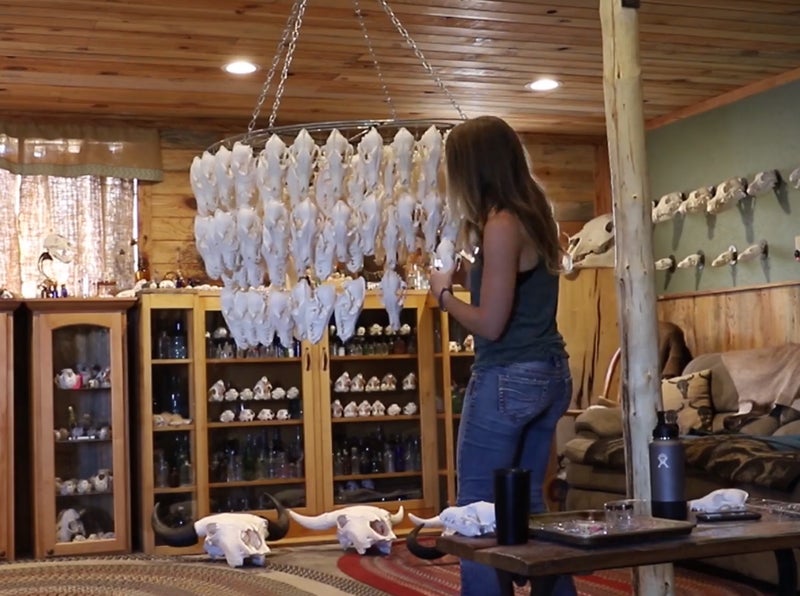 Here's what she said about it:
I had always wanted an antler chandelier for my shop but never had enough antlers…what I did have was a boatload of coyote heads in my freezer brought to me by a friend who traps. So after 5 months of fleshing, beetling, degreasing, and reassembling 300 coyote heads, the coyote skull chandelier was born.

This chandelier was made possible by my minion/cousin/apprentice/skull fleshing whiz, Christina. Couldn't've gotten this done without her, or my Gram, who glued in 12,600 coyote teeth!

Last but not least, Thank you to my friend Jake Richmond who made this awesome timelapse!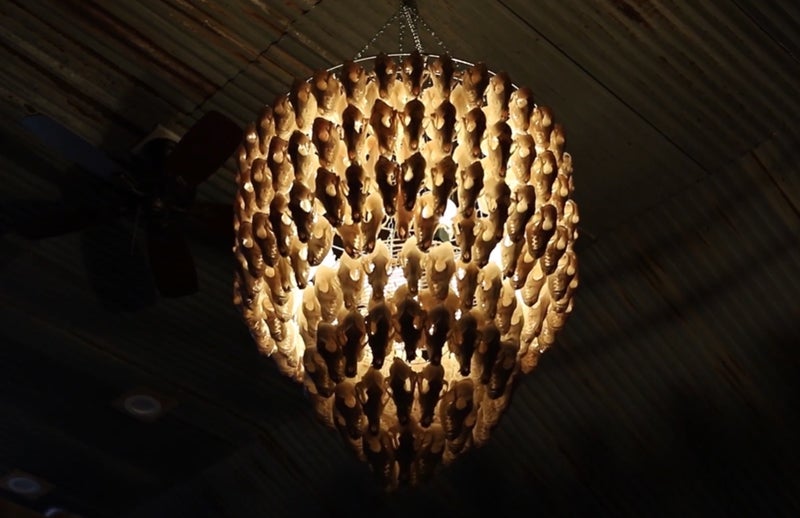 It's a really creative way to demonstrate just how good they are at their business of skull cleaning, while not letting the headbones of trapped nuisance coyotes go to waste. Neat!
This is perhaps the best use of any coyote — ever.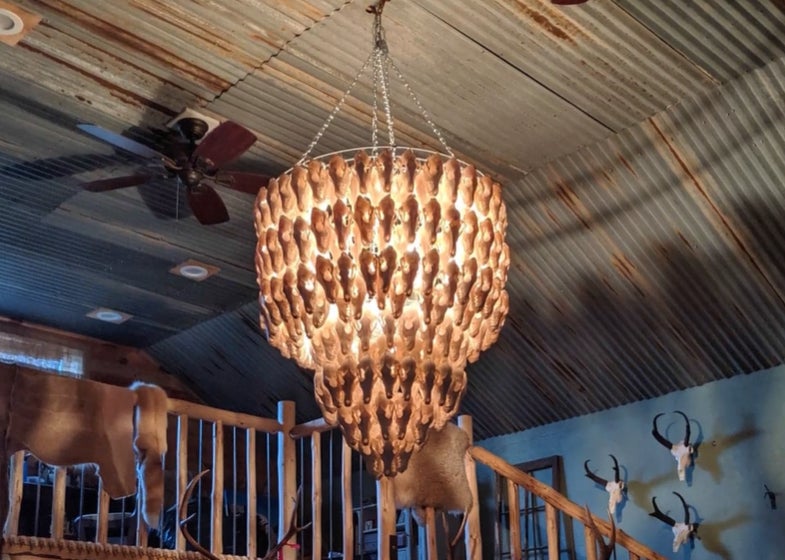 Here's the time-lapse video… enjoy.