Hunters, Stop Wasting Your Time (and Money)
Russ Chastain 10.29.19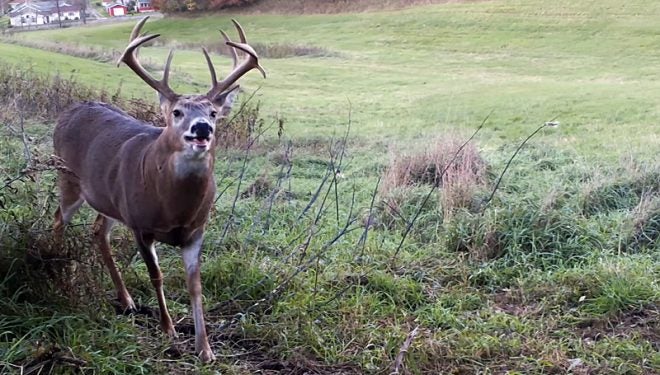 What are the top five hunting time-wasters? Let's find out. Here's a quick rundown from noted deer hunting authority Jeff Sturgis. This guy does this stuff for a living, so he knows a thing or two.
Tiny Water Holes — If you put in a water hole/trough/pond, make sure it's big enough. Small ones run dry and mature bucks will establish a travel pattern elsewhere when that happens.
Head-High Wood Cutting — Cutting trees to create "deer cover" that's about as high as a deer's head. This is a fad which Jeff says is a complete waste of time in the long run. Don't do it! if you want to create bedding cover for deer, create side cover instead of top cover… because deer aren't hiding from airplanes.
Open Box Blinds — You will rarely see big bucks from these, unless they are only hunted a few times per year.
Mock Scrapes — Do not use unnatural material such as rope to make a mock scrape. Always hang a natural branch or vine.
Rubbing Posts — Don't bother with these; they simply don't draw in deer because they just don't use rubs like they do scrapes (real or mock).
There ya go! Now we are all destined to shoot more big bucks. Sweet…
Happy hunting.