Modular Driven Technologies (MDT) Acquires Assets of J Allen Enterprises
Adam Scepaniak 10.29.19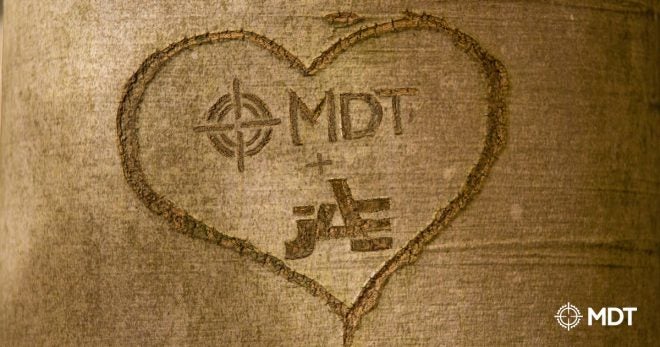 MDT (Modular Driven Technologies) as well as J Allen Enterprises have been leading the way for chassis systems in the world of firearms for quite some time now. These two independent titans of custom, long-range stocks have now struck a marriage where MDT will receive some of their assets. The complete Press Release can be read below outlining everything:
MDT is excited to announce the acquisition of the designs, tooling and patents of the renowned precision rifle chassis system, the J Allen Chassis JAE-700 and JAE-100.

The J Allen Chassis systems have been touted as one of the most comfortable and configurable stock-style chassis systems in the last two decades, making it one of the most popular chassis among top precision rifle competitors. MDT is proud to continue the J Allen Legacy under the MDT line of precision rifle chassis and accessories.

CEO Maarten Van Ruitenburg states, 'The acquisition of the tooling, patents, and design of the J Allen Chassis systems strengthens MDT's position as the premier chassis manufacturer in the industry and offers another proven product to help customers SHOOT BETTER.' MDT will begin the transition of the Chassis production late 2019 at its Everson WA, USA facilities and plans to be in full production by mid 2020.' MDT will produce the J Allen Chassis with the same quality and expanded features that MDT and JAE customers expect,' says Van Ruitenburg.
For all of the long-range and precision rifle shooters in our readership this is huge news! MDT will undoubtedly be bringing big things to us in the very near future with these newly-acquired assets. MDT, being a leading precision rifle chassis manufacturer, have offices and production in both Canada (Chilliwack, British Columbia) and the USA (Everson, Washington).
Rifle stocks, just like cars or trucks, have die-hard legions of fans. Some of us may have been loyalists with our wallets to MDT while potentially others to J Allen Enterprises. Who is excited to see what MDT might be bringing out in the coming years? Let us know all of your thoughts in the Comments below! We always appreciate your feedback.