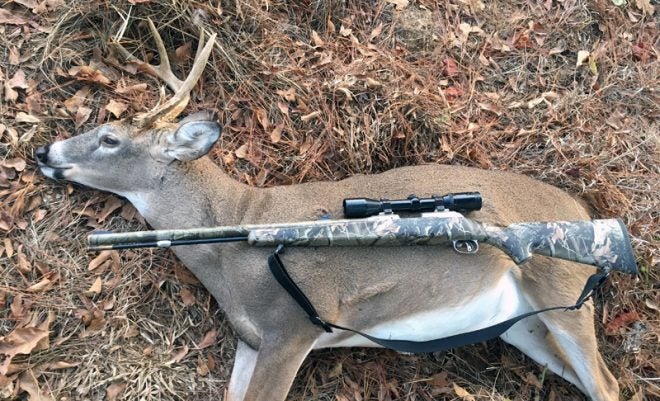 Whether you hunt with an old-fashioned sidelock smokepole or a modern inline muzzleloading rifle, the challenge of hunting deer "the old-fashioned way" can be alluring for deer hunters. Not only that, it can extend your season by allowing you more hunting time — which is why most of us get into muzzleloader hunting in the first place.

My first muzzleloader hunt was bitter cold — if you can believe it — in my native home state of Florida. I was 13 years old and this was way back in the 1980s, and the rifle in my aching, frozen hands was an inline. It was actually an H&R Huntsman, which was pretty much a single-shot break-action shotgun with a .58-caliber rifled barrel and a slip-in breech plug where a shotgun shell would normally go. It was Dad's spare muzzleloader, so that's what I used.
From there I went to a Thompson-Center Seneca, a graceful sidelock .45-caliber rifle which was essentially a slimmer, lighter version of a Hawken. Oh, how I loved that rifle! I added a peep sight on the tang and happily hunted (and took a couple of bucks) with it, but about 15 years later the siren's song of modern muzzleloading captured me and I bought a Savage inline that could even handle certain smokeless powders, and I topped it with a scope.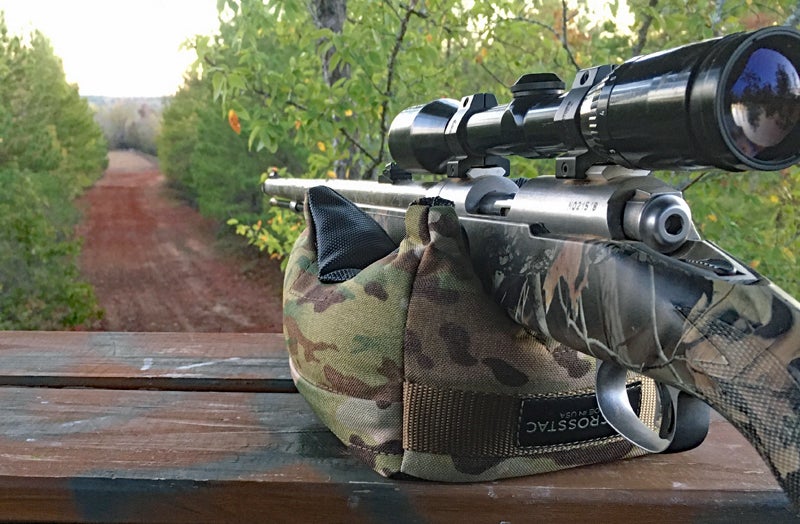 Decades later, I waffle between traditional muzzleloaders and modern inlines, as you know if you read my most recent deer hunting story, in which I shot deer with both types of muzzleloaders, But the upshot remains the same: Muzzleloaders give me more time in the woods hunting deer.
Old vs. New; Which is for You?
Should you use a traditional muzzleloader, or a modern inline? That question can only be answered by you. Back when I started deer hunting, inlines weren't a thing. Yes, the H&R Huntsman existed, but it was problematic due to its collapsible ramrod, and back then muzzleloading was as much about the added challenge as it was about increased hunting time.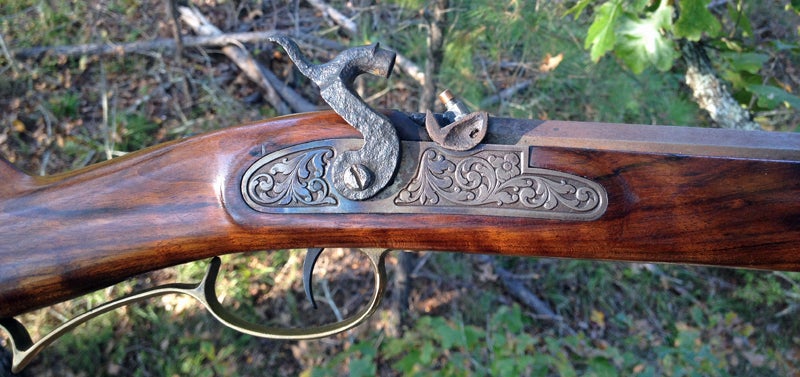 When inlines began showing up, many of us considered them a fad, but before long, it was the old sidelock guns that started to disappear from manufacturers' catalogs. Inline muzzleloaders are usually more reliable and more weather-resistant, and make it much easier to mount a scope. The guns themselves are more familiar to most hunters who use modern rifles, so they're easier for them to use.
But if you desire a connection with your forefathers, to feel like you're living out history, or just want the added challenge of using a sidelock gun whose percussion cap is exposed to the elements — or even a flintlock, which is far more picky — start scouring gun-shop shelves for old-timey smokepoles. They still get the job done.
What Will I Need?
Whether your muzzleloader season comes early or late (or both), consider gearing up to hunt with a front-stuffer this year. You don't need to break the bank buying goodies. Essentially, you'll need these things:
Muzzeloader
Bullets (usually modern jacketed bullets in sabots for modern muzzleloaders; often round lead balls with cloth patches in older guns)
Powder (I prefer good old-fashioned black powder, but there are numerous substitutes available)
Ignition source (priming powder for flintlocks, percussion caps for sidelocks, or shotgun primers for most inlines)
Bullet starter (for getting the projectile started into the muzzle)
Ramrod (this should be included with — and part of — the rifle itself)
Tools for disassembly (nipple wrench for percussion or breech plug removal tools for inline)
Speed Loaders (for reloading in the field; I prefer the "push-through" type which is essentially a plastic tube securely capped on each end)
Beyond this, all you'll need is your typical deer hunting gear.
Get Out There and Make Some Smoke
I can't think of much that's more satisfying than hunting deer on a good day, and taking a deer in a challenging way can really add to that. I'll readily admit I'm not likely to carry a muzzleloader when it's legal to tote a modern firearm, but you might wish to if that's legal in your area. If you do, I wish you good luck and happy hunting.
What I can say for certain is that when you make a black powder boom on a nice chilly day and a cloud of white smoke hangs heavy in the air before you, you're experiencing something few modern men and women ever do. And when there's a nice fat whitetail in your sights when you squeeze that trigger, well that's just icing on the cake.