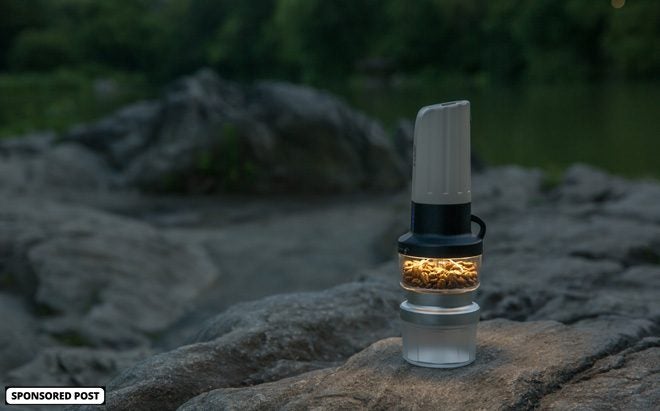 If there's one thing that is truly important in this world, it's coffee. And when your day absolutely, positively must start with a cup, don't just settle for any brew – there's simply no substitute for freshly-ground coffee, especially when you have good beans. In order to enjoy freshly-ground coffee though, you'll need a quality coffee grinder.
The only problem is, they're not always portable. Meaning if you're not within striking distance of your kitchen, or one of any number of really good, specialty coffee shops that have exploded onto the scene in recent years, you may have to settle for stale grinds – or, worse, the gas station stuff. Enter the LUME.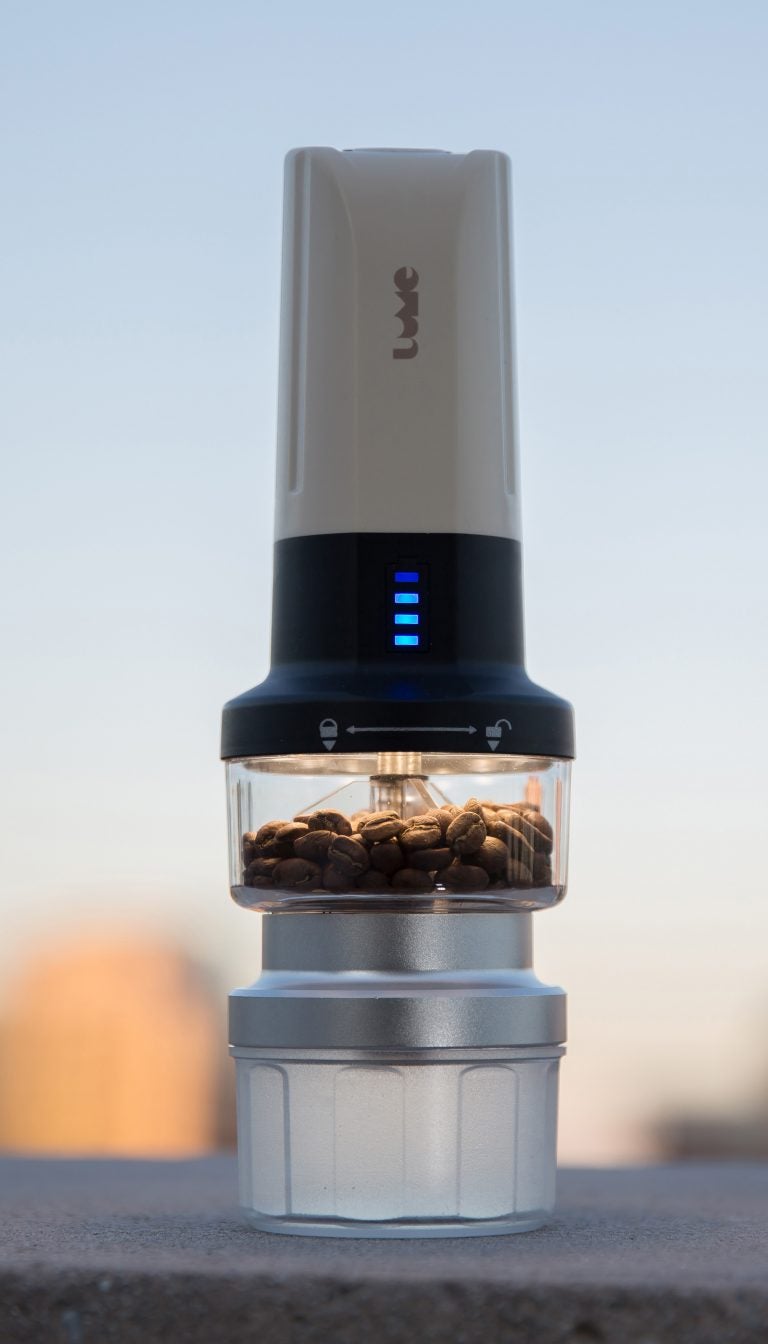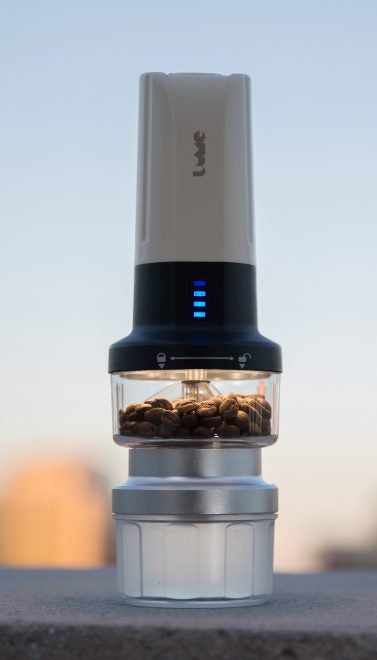 The Perfect Automatic, Portable Coffee Grinder
Originally launched via a successful Kickstarter campaign back in 2017, today, the LUME is the world's first travel coffee grinder and camp light combo. A lightweight, rechargeable burr coffee grinder, the LUME is fully wireless and conveniently portable, yet still manages to produce coffee shop-quality grinds. With a micro-A USB charging port, it will grind up to 50 cups of coffee on a full charge – making it the perfect camping accessory for anyone who loves both the great outdoors and great coffee.
Imagine waking up in your remote camp: the sun is just starting to creep over the horizon and the forest is coming to life. Ducks out on the lake are waking up and calling to each other. What could possibly make this morning even more perfect? The perfect cup of coffee! Precision ground, just the way you like it. Brewed on the spot. And just like that, you're already well on your way to a great day.
Let There Be Light
There's one more feature about the LUME that comes in so handy, you'll wonder why no one thought of it before: the designers built in six ultra-bright LED lights that produce 150 lumens of light – providing about 20 hours of illumination on a single charge. That's enough to read by, or light the way on your next camping trip. Or, more importantly, enough to ensure you're not stumbling around in the dark trying to get your morning coffee ready. All without being so bright as to take away from the serenity of the morning.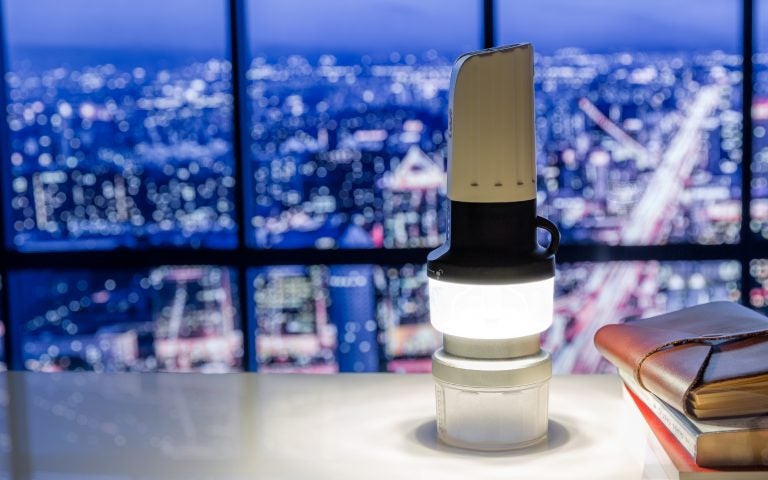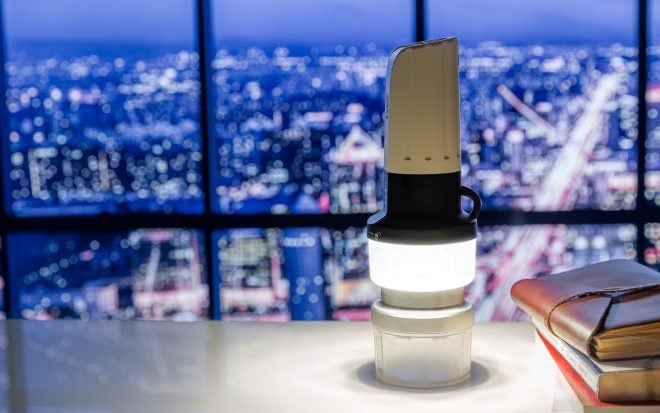 Plus, the LUME is compact at only 9.5-inches tall with a circumference of just 3.25 inches. Heck, it only weighs 22 ounces! Meaning it'll easily slip into one of the water bottle sleeves on your backpack. And whereas most camping grinders are manual – resulting in an uneven, inconsistent grind and a bitter-tasting cup, not to mention sore wrists – the LUME ensures consistent, professional-grade grounds every time. That way you always get the perfect cup, no matter where you're starting your morning. (In fact, you might even decide to use it at home instead of a traditional plugin grinder.)
Never Drink Stale Cowboy Coffee Again
There's even the option of bundling the LUME grinder with a portable French Press so you can grind beans directly into the mug – helping save on space and cut down the time between grind to brew to mouth.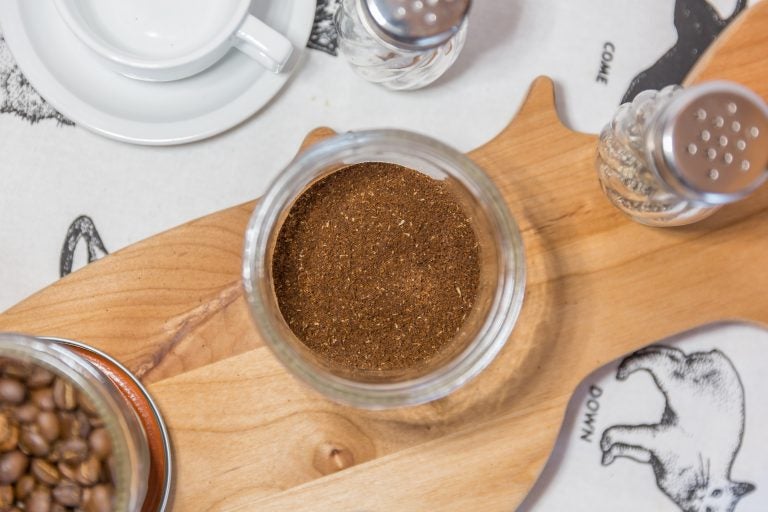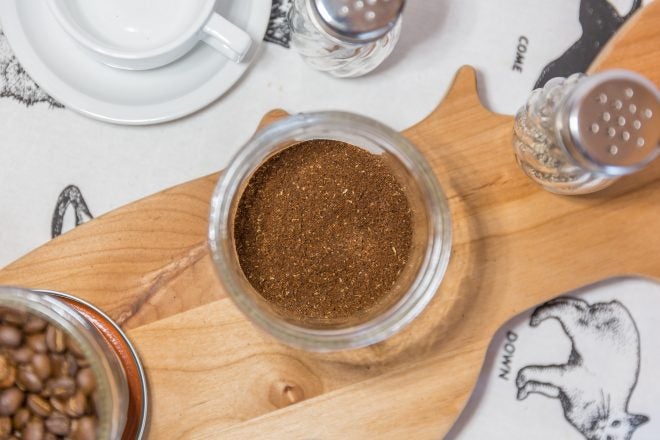 Right now, the fan-favorite LUME Auto Coffee Grinder – wireless, lightweight, with coffee shop-grade consistency – is finally back in stock. And it's now available, for the first time ever, at a special discount, just in time for the holidays. Use the promo code WildOne2019 to get 20% off – but you'd better hurry, because this offer is only available for the first 1,000 units sold.
Head to www.helloLUME.com to get yours before this deal runs out.