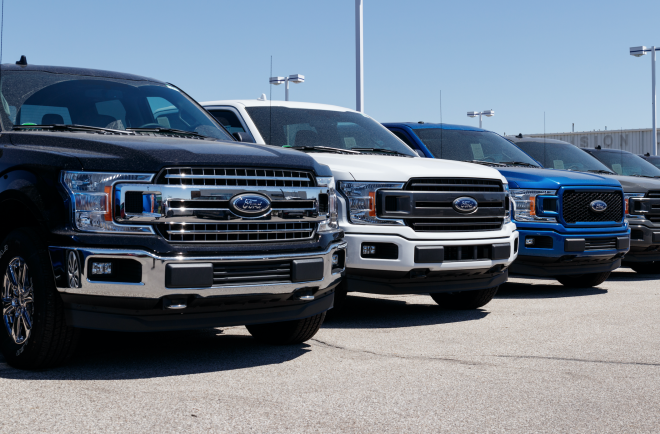 While many shoppers hit the streets early on Black Friday looking for deals on small-ticket items like electronics and clothes, some savvy shoppers are in search of deals on bigger ticket items, like a new truck. New vehicles are an often overlooked Black Friday shopping item, but there are absolutely deals to be had if you know what to look for.Shopping for a new truck, like the Ford F-150, may seem like a daunting task to fit into one day of shopping, but it's actually much easier than it seems. There is a lot on your side as a buyer, because not only are there offers for Black Friday, you are also buying at the end of the month, which can increase your chances of scoring a great deal. If you are in the market for a new truck on Black Friday, we have a few tips to make the process much easier on you.
Do Your Homework
There is no rush to hit the road at the crack of dawn as most dealerships will offer later hours rather than early morning "door busters" like retail stores. The first thing you will want to do is pick a handful of dealerships in your area that you may want to do business with. From there, check their websites to see what the advertised Black Friday deals are. If you are out and about, you can also grab a newspaper as many dealerships will have inserts showcasing their best offers.
Pick Up the Phone
An often-overlooked step in the car buying process, picking up the phone before heading in to the dealership can be a huge time saver. If you spot an offer on a truck that piques your interest, pick up the phone and call the dealership to check their inventory on the exact truck you'd like. You can quickly confirm that the color and the trim package you want is in stock. If they have your truck, it's best to let them know then you are interested and would like to be speak with a sales rep if you haven't already. Once you have a rep on the phone, ask them to start working up a deal before you head in so you can quickly review the numbers when you get there.
Lock it in and Relax
The good news for Black Friday vehicle shoppers is that if you do find a truck you love, you can lock it in today and take the weekend to relax and get excited before taking delivery. Most of the offers available for Black Friday will extend though Monday, meaning you can wait to take delivery until after the weekend is over. You will need to get your new insurance in order and if you are trading in a current lease, you'll want to get all of your belongings cleared out before dropping it off. Lock in your new ride and take the weekend to get everything in order.
Conclusion
Black Friday really is one of the best times of the year to pick up a new truck like the Ford F-150. If you are lucky enough to be in the market, getting a vehicle over Black Friday weekend could bring your monthly payment down considerably. Do your research and head in to your local Ford dealership to see if you can lock in an early holiday gift for yourself. There are few things better than rolling around in a new truck just as the winter weather turns nasty!
Happy shopping!
The article is brought to you by Ford Motor Company