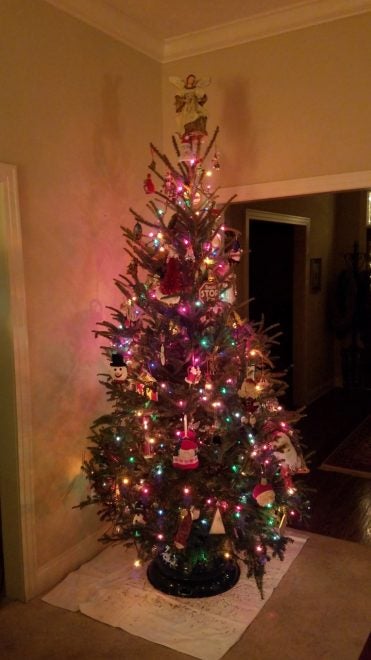 Well, HO, HO, HO. 'Tis that most favorite time of year again, especially for anybody loving and living the outdoors life. As Christmas approaches, many sellers are offering the best product prices of the year.
In addition to big box stores, don't forget to patronize those local mom and pop stores. They will be offering the most popular locally-used outdoor gear items at competitive prices.
Hunters like practical outdoor gear with some style and brash. For that reason a pair of Muck Boots is a must. There are all kinds of styles and types including insulated models for colder weather. The thing about Mucks is their easy-on and easy-off use. The cleated soles also dig into the mud providing secure traction just about anywhere.
For shooting from a tree stand or standing flatfoot on the ground, nothing beats a shooting stick. These can be trigger controlled and made in various height adjustments as well as a "Y" yoke at top to cradle the rifle or hunting handgun.
A good stocking stuffer is a neoprene scope cover. These keep hunting optics dry from the bad elements and dust free. Made in a variety of sizes for all type of scopes, a cover keeps expensive optics dry and ready to use. They also provide some shock protection from knocks afield.
Anglers like a variety of cool stuff too, especially if it is highly useful. Start out with a good pair of boat or deck shoes to provide secure traction and dry feet. A lightweight packable rain jacket is perfect for taking along on any fishing trip. Weather is always subject to change out on the lake or along a stream. A good rain repellent jacket is welcomed gear.
Polarizing fishing sunglasses helps to reduce sun glare on the water. These allow the angler to better see the top water for lure placement and attention to fish action. Add a slip on neoprene eyeglasses holder to let the angler drop down the glasses without losing them.
Christmas is definitely the season for giving, but getting something really useful makes any gift ideal. Make your lists, check them twice, then get your shopping done so you can get back to fun stuff like hunting and fishing!