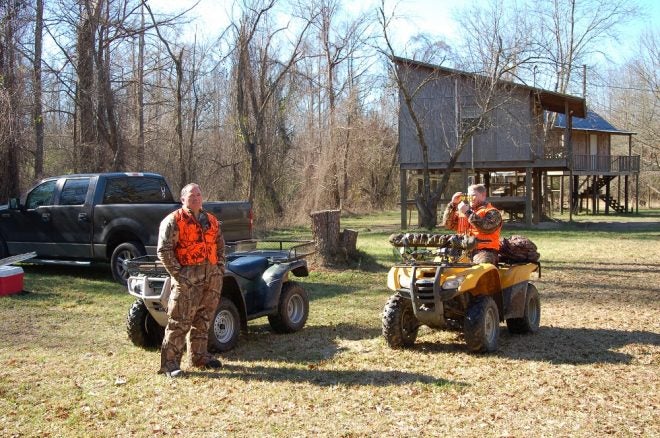 As you watch the movies "Young Guns" I and II, you get a glimpse of history (however Hollywood inaccurate) of how Billy the Kid, aka Wm. H. Bonney, Doc Scurlock, Chavez y Chavez, and others in the "Regulators" tried to bring order to the wild west when their mentor was gunned down on the trail. Or so the story went.
Today, I like to think those folks known as "deer hunters" are indeed the true "Regulators" of the white-tailed deer herds in this country. Deer hunters are the single most essential deer management tool in the tool kits of each states' official wildlife managers. Deer hunters are the ones with boots on the ground and disks in the soil, heavily investing their personal time and money to sustain the whitetail herd we so dearly love to hunt each season.
True sportsmen deer hunters are also on the front lines to self-police our sport. They watch for trespassers, report poachers, serve as field police for farmland and ranch crime activities. They keep a keen eye out for locked gates, property lines, equipment, residences, and other property issues. They report excessive game harvests, pre- or post-season deer kills, night shooting, and such. It is in our interest to be involved in these matters to protect the deer and hunting.
Hunters buy the guns and ammo that produce the federal Pittman-Roberson excise taxes apportioned back to each state for wildlife management. Anti-hunters do not contribute a nickel. These dollars flow back to each state to hire game managers & wildlife biologists, to maintain public hunting lands, buy equipment and supplies essential to wildlife management projects. Most state wildlife agencies could not do their works without these funds supplied by monies spent by hunters.
Certainly there are arguments that these efforts on the part of deer hunters are self-serving and selfish in nature. Indeed they are. Sportsmen hunters care more about these natural resources than any other group reputedly aligned to do so. We are hunters after all and the sport is our thrill even when we do not pull a trigger.
We are stewards, indeed regulators.