What the Truck Lover in Your Life Wants for the Holidays
AllOutdoor Staff 12.15.19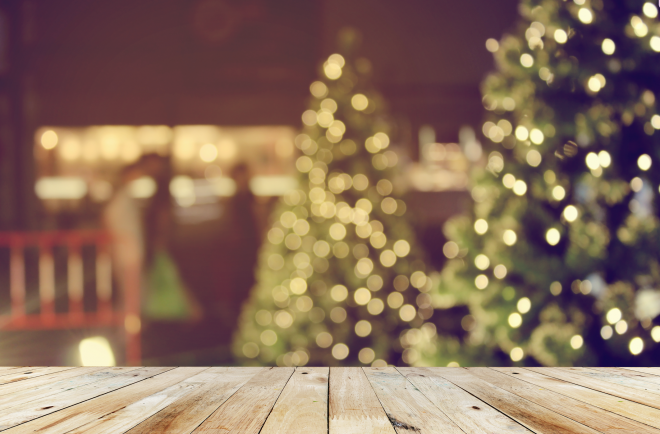 Do you have any friends or family members in your life who own a pickup truck? And specifically, do you have any friends or family members who love their pickup truck?
If so, they'd probably appreciate it if you got them a gift that improves their daily truck driving experience, and you'll be glad to hear that there are plenty of potential gift options for you to choose from.
Here are the top gift ideas for the truck lover in your life.
Backup Camera Kit
True, Virtually all pickup trucks these days come with a backup camera already installed on them from the factory. But for anyone you know who owns an older pickup truck, buying them a backup camera kit that they can easily install themselves will be an exciting and incredibly useful present.
Cargo Stabilizer Bar
You're going to You'll need some extra space to place this comfortably under the tree, but it's worth its weight in gold: a cargo stabilizer bar can be used to help keep the cargo in the bed of a pickup truck from sliding all over the place. Since most people don't use the entire space within the bed. this product can be a handy accessory for just about anyone.
Guide Gear Full Sized Pickup Truck Tent
This tent will allow you to convert the back of your pickup truck into a camper without actually having a real camper installed. The Guide Gear is built with top-notch 190D polyester construction, an excellent ventilation system and a polyethylene floor sewn into the tent for added comfort. This will also fit any full-sized pickup truck made by Ford.
Haiphaik Emergency Roadside Took Kit
This kit comes with just about everything that a pickup truck owner will need for roadside emergencies, including a twelve-foot-long jumper cable set, a hundred and twenty-four-piece multipurpose kit, a shovel, tire repair tools, traction ropes, and gloves.
Maxliner All-Weather Floor Mats
These mats are some of the very best heavy duty and all-weather floor mats out on the market today. They are customized for each kind of vehicle and will fit perfectly out of the box.
ProGrip Cargo Straps Ratcheting Ladder Rack Tie Downs
These cargo straps are offered in two finishes: powder coated or zinc plated. They measure eight feet by one and a half inches with two different built-in attachment points. They also have a rated strength of fifteen hundred pounds.
UnderCover SwingCase Truck Storage Box
This storage box is a practical, finely-crafted truck toolbox that is designed to it attach securely to the inside bedrail side of a truck. For easy access, just pull the release lever, which will cause the box to swing out and put all your tools and gear within reach. Truly a gift that keeps on giving.
Windshield Cover
Virtually any kind of a windshield cover is a winter essential for protecting your truck's windshield from fresh layer of ice and snow. This is a gift that will save your truck-lovin' friends and family from the hassle of having to constantly de-ice their windshield.
Conclusion
Any one of the above gift ideas will make a thoughtful and helpful present for the pickup truck fan in your life. Happy shopping!