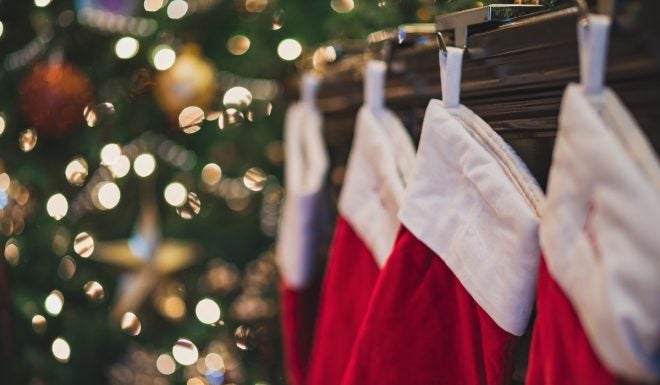 Who says that it's too soon to become Christmas shopping? Sometimes, it's actually better to begin shopping for Christmas items a month or more ahead of time in order to get the best deal.
Do you have any outdoorsmen (or outdoorswomen) in your family as well? If so, you'll want to pay close attention because we're going to go over some of the best last minute stocking stuffers for outdoorsmen. The old saying goes that Christmas can't come early enough, so it's say to say that Christmas shopping season can't come early enough either.
Here are the best last minute stocking stuffers for outdoorsmen, presented in alphabetical order:
Ammunition
You can't ever go wrong with ammo, right? Ammunition is something you simply can't have enough of, because it never lasts for that long at the range. Just a box or two of ammo in their stocking will make any outdoorsman happy.
Bluebeards Original Beard Wash
It won't be very suitable for outdoorswomen, but for any outdoorsmen who needs a little help in the facial hair department, the Bluebeards Original Beard Wash will be the perfect gift to get. It's available in a wide variety of different scents and will help make grooming any beard much more manageable.
Ferrofire Fire Starter
The Ferrofire Fire Starter is a fully waterproof fire starter that makes use of a built-in ceramic striker that will remain sharp and good to go over many years of hard use. The body itself is built out of a durable aluminum material that is also very easy to use even when wearing gloves.
Leatherman Sidekick Multitool
Leatherman makes some of the very best multi-tools in the entire world. The Sidekick Multitool from Leatherman is no exception from the quality that the company has become well known for. This multitool features can openers, bottle openers, screwdriver, pliers, knife blades, a saw, file, and wire cutters, and is all built out of a well-made stainless steel.
Lifestraw Personal Water Filter
The Lifestraw Personal Water Filter is one of the highest quality water filters on the market, and it is also very affordable. Any outdoorsman or woman would be smart to stash one of these away in their pocket or backpack before venturing out into the woods.
Magnesium Fire Starter
Virtually any kind of magnesium fire starter will be a good idea to put in the stocking of an outdoorsman. Go with a waterproof fire starter, such as the kind made by Doan.
Mpowered Luci Inflatable Solar Lantern
The Mpowered Luci Inflatable Solar Latern is an LED lantern that does not need batteries in order to work, because it recharges by being left under the light. It can pack down into the compact size of a  CD case and will have enough light to fill up most tents.
Smartwool Hike Medium Crew Socks
No, it may  not be the most exciting gift by any means, but when hunting or hiking out in the cooler fall or winter months, having a high quality pair of wool socks around your feet (and an extra dry pair stashed away in your pack) will be absolutely essential. The Smartwool Medium Crew Socks are made out of a comfortable and water resistant merino wool, and they have strong sweat wicking properties as well to keep your feet fully dry.
Snow Peak Titanium Spork
The Snow Peak Titanium Spork is a spoon, fork, and a knife all in one. If there's only one eating utensil that you need in your survival kit or bug out bag, this is it. Built out of a highly durable titanium material, they come with prongs, a scooped middle, and a sharp edge.
Spyderco Tenacious Plain Edge Folding Knife
The Spyderco Plain Edge Folding Knife is an excellent knife to use for everything from cutting food to whittling wood and so on. When extended the Spyderco measures nearly eight inches, but can fold up to be just under four and a half inches. This will be a great companion to have in your pocket when you're out in the woods.
Suunto A-10 Field Compass
Suunto is well known for making quality outdoor gear and their Suunto A-10 Field Compass is no exception. This is a lensatic tritium compass that is great for hiking, disaster preparation, and camping.
Ultrafire Cree LED Flashlight
A cheap and yet highly bright flashlight that only costs a few bucks, the Ultrafire Cree LED Flashlight will be a great light to keep in your pocket, bug out bag, survival kit,  or in your vehicle. You can buy dozens of these little flashlights and then hand them out as gifts to people you know.
Conclusion
Any of the products that we have covered here today should definitely make any outdoorsman happy when they open up their stocking.