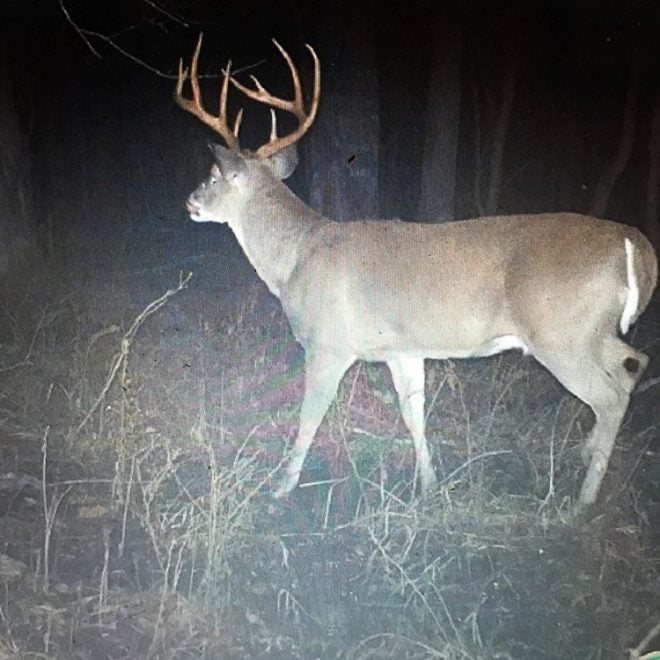 The hunter's concept of what a mature buck really is in terms of biological aging have narrowed considerably over the past few decades. This is not the case for formally-educated and trained wildlife biologists, but for many hunters who are not consistently accurate at aging deer on the hoof.
If you watch enough hunting television it is in total vogue these days to identify virtually every single deer that is harvested on these shows as being a mature buck. It almost seems that this is an easy justification for taking bucks for the camera that are clearly not mature animals. However, the irony really is that there is nothing wrong with taking such a buck if it is legal. The lines can be blurred though — especially for new hunters just learning.
For hunters who watch these shows for more than the entertainment value, it can be confusing to see bucks portrayed as "mature" when they are not. The only way to really determine such maturity is to harvest the deer, have the teeth examined by a knowledgeable biologist capable of aging deer with reasonable accuracy.
Even aging a deer by examining the teeth wear is not 100% accurate, but for most deer hunters and biologists it is "good enough for gov'ment work" as they say. To add more challenge to the goal of identifying really mature bucks, just assigning an age does not always confirm the buck's maturity. So again, what is a mature buck? And why does it matter?
First and foremost, if you are trying to grow your resident deer herd to produce mature bucks, aging is essential. This is especially critical for the younger class bucks where you hunt. If you want to take really mature bucks, you obviously have to let them grow older. "Older" does not automatically imply larger racks, but that is the desire anyway. Growing big bucks takes genetics, nutrition, and age.
So, when you are on a hunting stand and a buck walks out, you need to be able to assess its age right then and there. You should aim to pass on bucks less than three years old. Try to aim for taking the oldest bucks on the property. This may mean bucks that are 4.5 years old or much older, even 6+.
There are aids to help you judge buck age and maturity. Check out the posters and training aids available by joining QMDA (Quality Deer Management Association (www.qdma.com). There are plenty of YouTube videos to watch, too. Learn to age bucks and you'll harvest mature bucks.