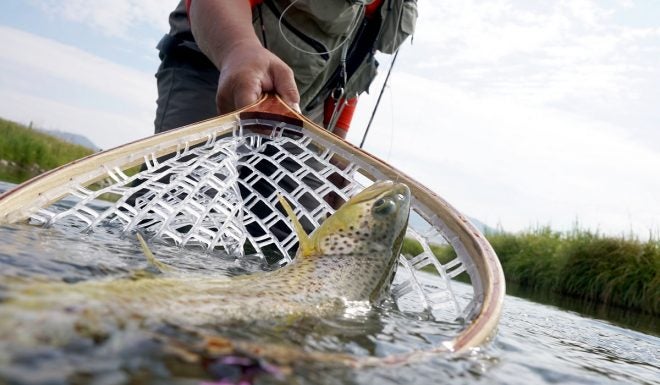 Hiring a fishing guide is about much more than doing some googling and selecting someone with favorable reviews in the area you want to be in. You might be thinking to yourself that you don't even need a guide, but maybe one of your friends is insisting. Or, perhaps you'd like some extra help with getting your family set up and situated on the water.
No matter how experienced of an angler you are, or the people you're fishing with claim to be, everyone can benefit a great deal from hiring a fishing guide.  Fishing guides do so much more than just bait your hook and take care of your caught fish. Even if you have no need for an extra hand, a good fishing guide is invaluable for the wealth of information they have inside their head. While guides are perfect for a boat full of inexperienced anglers, the true value in hiring a guide is unlocking the secrets of an unfamiliar body of water.
Now the only question is, what is the best way of going about the hiring process? Below are five characteristics to use in your search for the "right" fishing guide, along with a red flag to watch out for, and what you should expect from your experience.
#1. Experience
Age isn't everything in the guiding world, but experience should never be discounted as a primary factor to consider when hiring a fishing guide. Don't let age fool you into thinking it equates to experience either. There are many younger guides that have been putting in their work for many years and younger guides can be just as good as some of the older guides.
#2. Personality
The personality of a guide is an essential factor when separating the good from the great. You will be spending the better part of a day with this person, so having a guide with a personality you enjoy and mesh with will be vital to your enjoyment. Try to have a conversation over the phone with any potential guide to get an idea of how their personality will work with yours.
#3. Ability to Teach
For many, a guide is a teacher first and foremost. For example, if you've always wanted to learn how to fly fish, hiring a guide would be the perfect place to start. So, in this case, look for references from past clients that praise the guide's ability to teach fly fishing to beginners.
#4. Knowledge of the Water
If you're already an experienced angler and are not looking for a teacher, don't be fooled, you can always learn new techniques. But also, discovering new knowledge of a body of water can pay dividends down the road if you plan to fish the area in the future. A guide's understanding of the water is also essential for finding the fish on a slow day.
#5. Jack of All Trades
A great fishing guide will be well-versed in all aspects of the outdoors, in addition to being a master of the sport. If one technique isn't working, your guide should know which new technique to equip. Many guides will also provide a shore lunch and come prepared with a skillet or grill for a well-earned lunchbreak. Look for a guide that can do it all.

Red Flag to Watch For
Any guide that guarantees fish should be looked at with a raised eyebrow. Overselling yourself is the sign of a guide that may be desperate for clients and is willing to stretch the truth.
If one guide is selling their services for a much lower rate than another guide, there may be a reason for that. Guiding is a competitive business in certain areas of the country, and cut-rate offerings may come with cut rate results. Any guide that promises certain results is not being honest with themselves or their customers.
What to Expect from a Fishing Guide?
Your guide should first communicate with you the day before your trip to ensure that you're bringing the essential gear and know where and when to meet up. Your guide should be on time, packed and ready to hit the water to maximize fishing time. The full day should be planned out in advance by your guide, including where to begin, where to stop for lunch and where to end the day.
When you're on the water, you can expect your guide to help you in all areas. If you need help baiting your line, your guide should provide you with leaders, weights, bait, and tie it all up for you. When you catch a fish, you can expect your guide to use a net, and if necessary, to remove the hook from the fishes' mouth.
Also remember to let your guide know exactly what you're looking for in your outing. While guides are generally great at plotting out the day's events for you, if you'd like to visit a certain body of water, or try a specific technique, let your guide know.
Bottom Line on How to Hire a Fishing Guide
Before you hire a fishing guide, you should identify what you're hoping to accomplish from your day on the water. Do you want a guide that will be great at teaching some beginners you've brought along? Or, do you want a guide that knows the water like the back of his hand and can teach you new tricks for your return visit? The best guides can do both, in addition to having a fun personality that you can enjoy all day long.
Talk to your guide before you hire. Getting to know the guide up front and letting them know your expectations will ensure an enjoyable and hopefully productive day. Also, if you do have a great time, or simply appreciate the guide's hard work, make sure to tip your guide at the end of the day. The best guides will earn your repeat business and may eventually become a lifelong friend that you look forward to seeing on annual trips.
Tight lines!