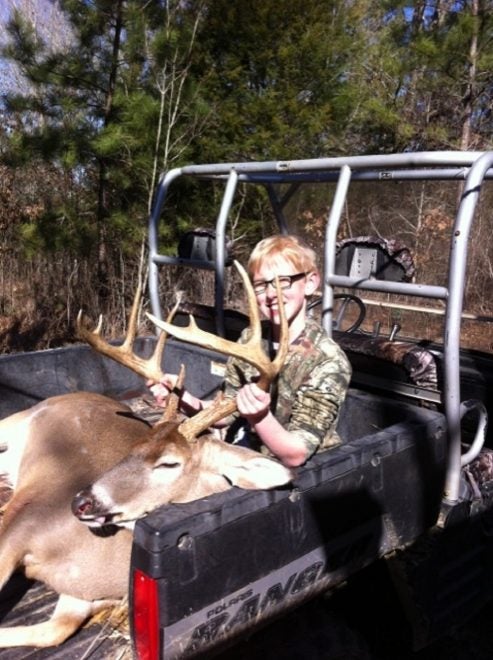 By the time this post reaches readers, the deer hunting seasons in the USA will be running down toward the closing day pretty fast. But there is still time in some states such as Mississippi, Florida, and Georgia. Double check your state's deer hunting seasons to see when they close.
Either way, time is running out. So, what tactics should you deploy to try to bag a good buck before the whistle blows? In most parts of deer hunting country, it has been winter for a month or more. Food plots are virtually dead from cold weather, freezing rains, or even snow. There's not much left for deer to eat except native browses and maybe some lingering acorns here and there.
Toward the end of the season, food sources are prime spots to hide out scanning for hungry deer. As per usual, where two or more does gather to browse, so too will a buck or bucks wander in to scent-check for any final leftover does still in need of a late breeding. With buck-doe ratios out of whack in some areas, there may be a few does that still have not been bred, so watch for that.
This opportunity still presents the chance to take a nice doe for some added meat for the freezer. Humans get hungry about this time of year, too. A good whitetail tenderloin marinated and on the grill is a top dining choice. If you have doe tags, now is the prime time to fill them.
Sneak in quiet remaining hidden around food plots or doe yards where deer gather. Make sure the prevailing winds are in your favor. Bucks may be weary after all the chasing, but post-rut they are no longer stupid. You have to approach such areas with extreme caution being sure to wear scent cover. Maybe add some last ditch attractant such as Buck Warrior ME2 to the area or share some buck feed to seal the deal.
I have seen many hunters collect a nice buck on the very last day of the season. As they say, "It isn't over until it's over" and this was never truer than at the end of the hunting season. Collect your wits and get out in the woods as much as you can now.