Meet the "SpringMaus" — Dad's Unique Custom Hunting Rifle
Russ Chastain 12.25.19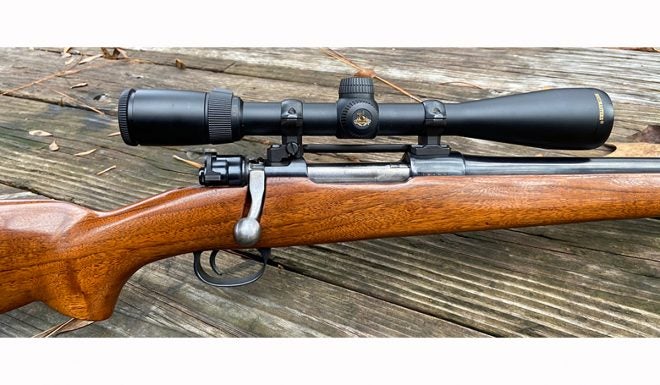 Back in the day when I was a mere young 'un instead of a grizzled and gray-bearded curmudgeon, there was a certain rifle my father had. He was proud of the gun, which he'd had custom-made by a local Tampa gunsmith. He affectionately called it "The SpringMaus," but by the time I was old enough to know anything about shootin' irons he rarely dug it out of the safe and fired it even less frequently.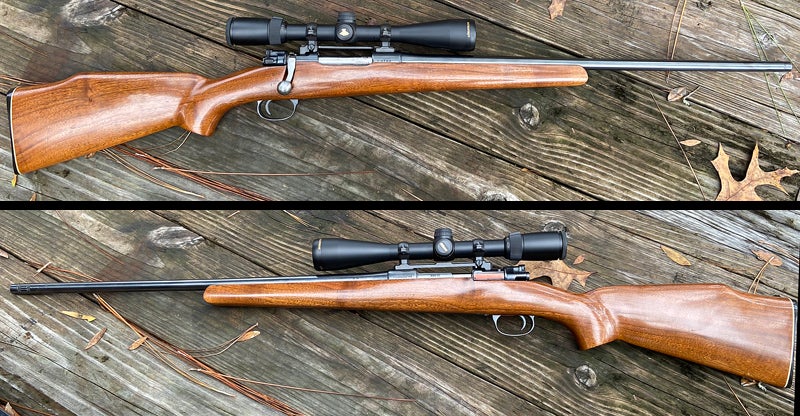 The SpringMaus was so named because it'd been formed by marrying a barrel from a 1903 Springfield rifle with a Mauser Model 98 receiver, retaining the '03's 30-06 chambering. The result was a good quality bolt-action hunting rifle, which Dad almost never used.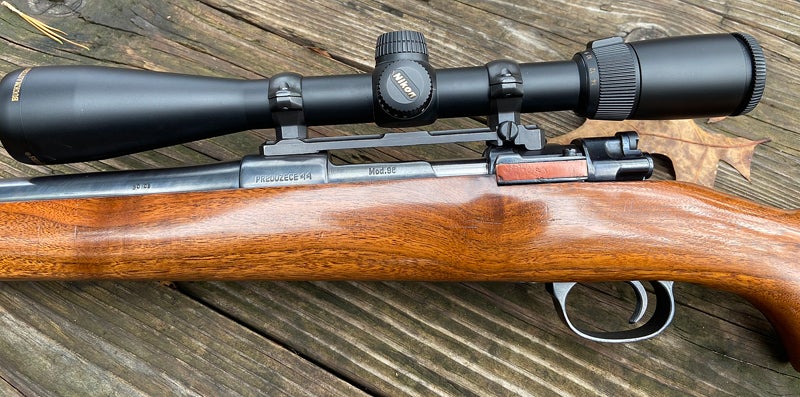 I guess you could say the reason for this is multi-faceted. After all, Dad was a southpaw, and although he had learned in high school to run a standard right-handed bolt-action rifle efficiently, he preferred something more ambidextrous such as his old Winchester 94 30-30 lever action or the Ruger 44 Magnum semi-auto carbine he came to love in later years.
And those guns were short, light, and handy, considerably lighter and easier to hunt with than the ol' SpringMaus, which weighs in at 9.25 pounds unloaded sans sling and has a two-foot barrel.
Then there's the scope. Dad never could make himself love a scope, but a reacher-outer like a 30-06 belongs to have a scope of reasonably high magnification. He hated any scope rated above 2x-7x.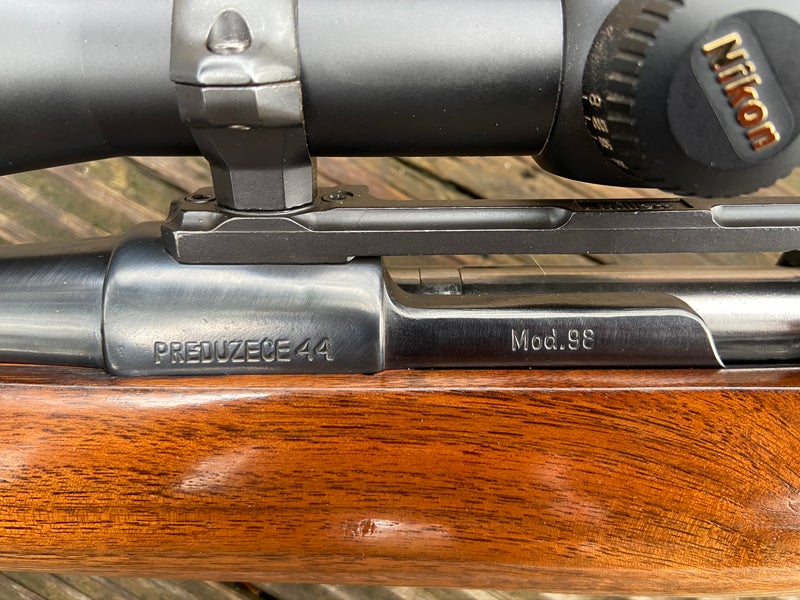 The rifle itself is pretty interesting. The left side of the receiver ring is marked "Preduzece 44," which I'd wondered idly about off and on. After all, it's hardly a German word. A bit of tree-stand research during my one and only deer hunt with this rifle enlightened me: It's Yugoslavian!
The receiver itself was originally a German K98 Mauser, which came into the possession of Yugoslavia at the end of World War II. They obtained many rifles in this fashion, and reputedly decided to refurbish them rather than attempting to manufacture or purchase new arms for their military.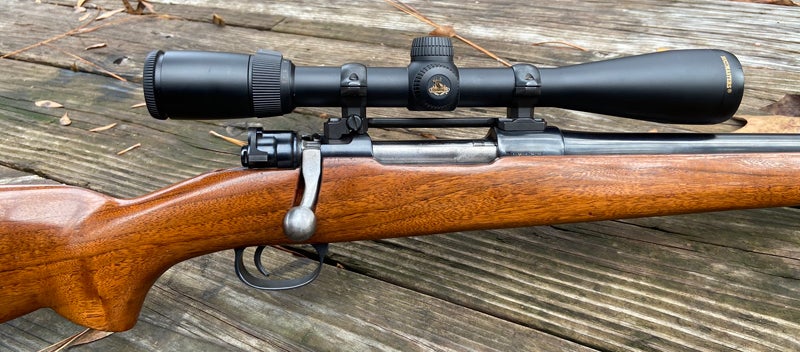 If everything you read on the internet is true, the "Preduzece 44" marking refers to the main Yugoslavian arms factory at Kragujevac in present-day Serbia. This place is still in operation today as Zastava Arms.
They routinely removed all Nazi markings and replaced them with their own, so there's no way to know where this receiver was originally made. The "Mod.98" marking apparently means the Yugos did their thing before 1950.
The Springfield barrel bears some original markings up front. Curiously enough, the cutout for the front sight (and therefore these markings) ended up on the left side of the barrel, rather than the top. The marking of 6-43 indicates a manufacture date of June, 1943.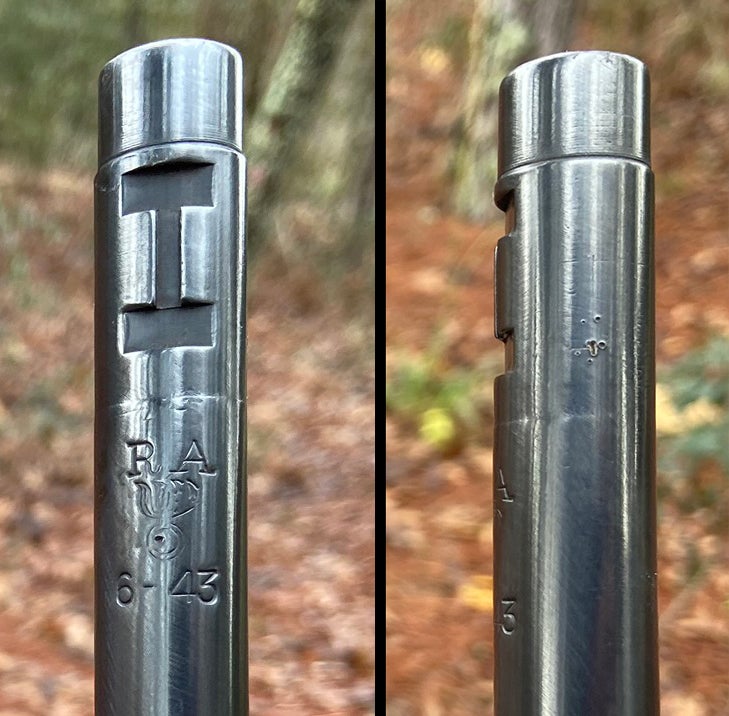 Close inspection of the barrel shows why it was set up like this: Someone once attempted to drill the barrel to add a front sight. A close examination reveals a horror of tiny punch marks scattered like buckshot around a larger central mark, where the punch apparently slipped while being struck. Oops!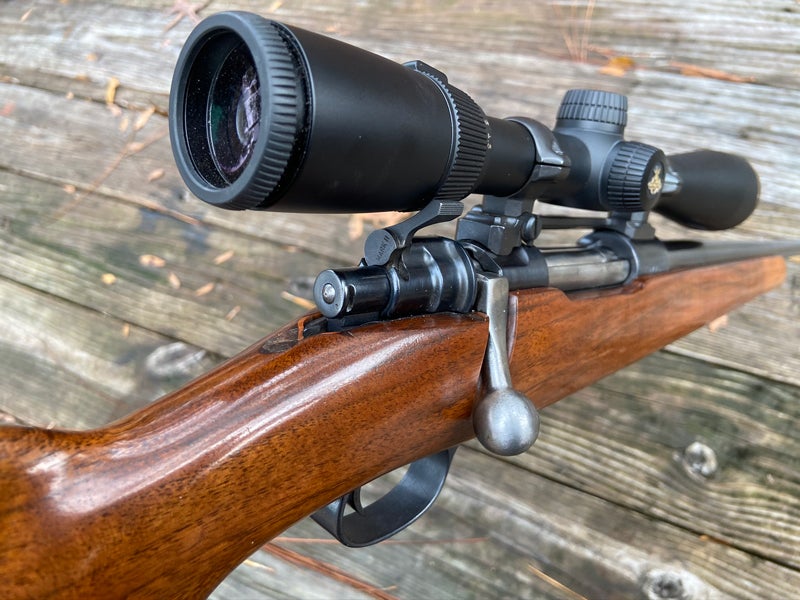 The stock is a custom Bishop number, with a raised comb for scope work but without a "Monte Carlo" cheek rest hanging off the left side. Again, Dad was a lefty. And heck, I don't much like those cheek rests myself.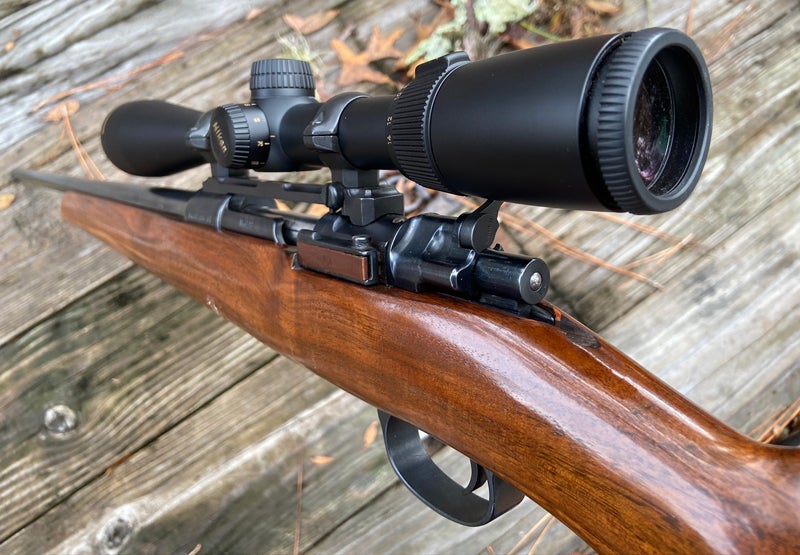 I'm relatively certain that Dad fitted and bedded the stock, although I discovered after his passing that the cutout for the bolt handle was not deep enough to allow the bolt to fully close. I cured that with a Dremel tool and a sanding drum, sealing the wood with the same finish used on the rest of the stock: Birchwood Casey Tru-Oil. This oversight is unusual for him, as he was generally thorough with his gun work.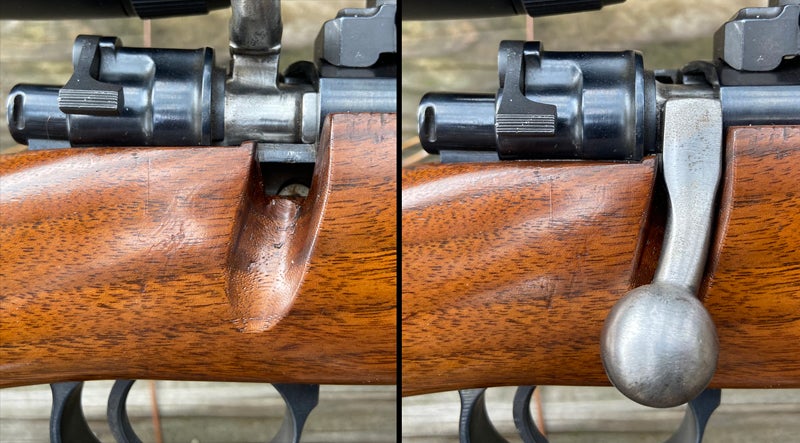 At any rate, the stock is custom walnut and the barrel is fully bedded.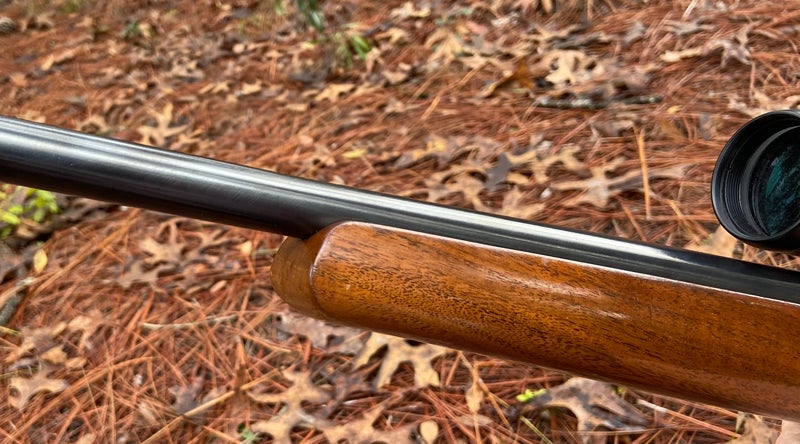 The left side of the barrel bears a simple "30 06" stamp to indicate its chambering.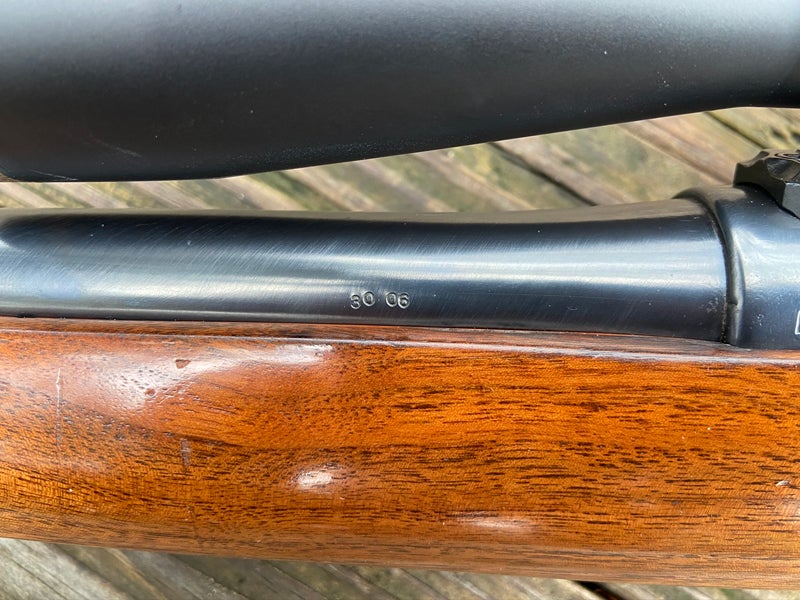 This is a beautiful gun and altogether practical, perhaps a tad too much so, in fact. Dad purposely had the gunsmith leave the chamber slightly oversized, specifically so he could fire any and all military surplus ammunition. This means the SpringMaus is utterly reliable. It also means it's usually not terribly accurate with factory-loaded hunting ammo due to the slightly sloppy headspacing.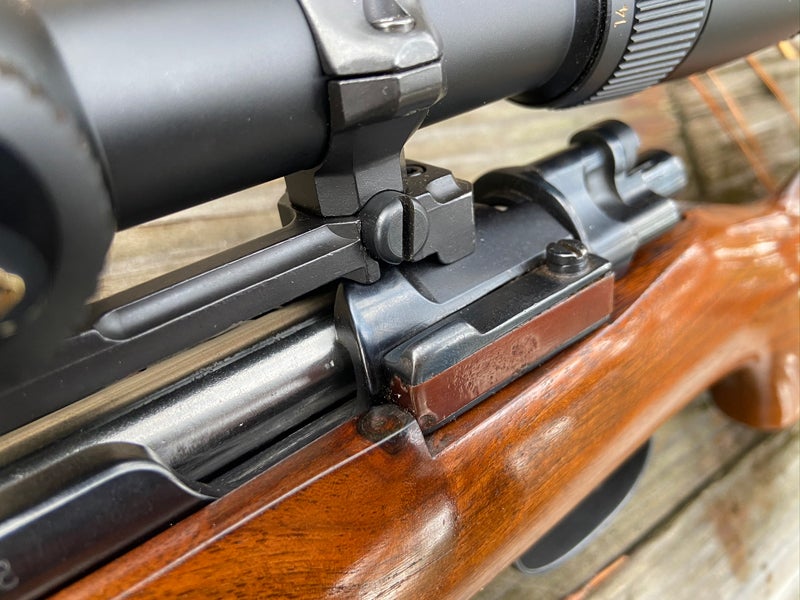 The solution, of course, is to handload ammunition in cases that have been fired in this rifle and then neck-resized rather than full-length resized. In this way I'm confident this old hybrid crossbreed rifle could become a true tack-driver. With most ammo, though, it's a bit on the loosey-goosey side. When I recently took it hunting, the best I could get out of the SpringMaus was a 4.5-inch group at 200 yards. This is "minute of whitetail" out to 150 yards or so, but on that one (and so far only) hunt, I purposefully headed to a stand that provided few if any shots longer than 100 yards.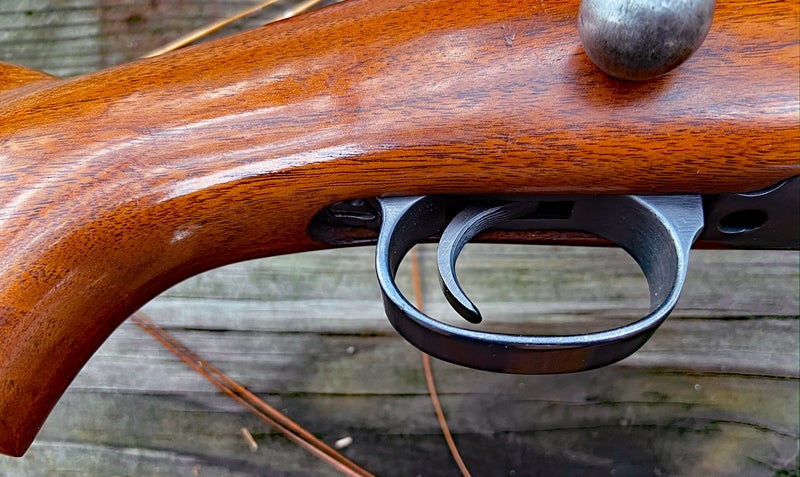 The bluing is of good quality and I like the gun's finish. Although the pattern of polishing marks is easily detectable, it was done in a spiral fashion that's kind of cool-looking. It's a good blue job that's more rust-resistant than many factory bluings these days.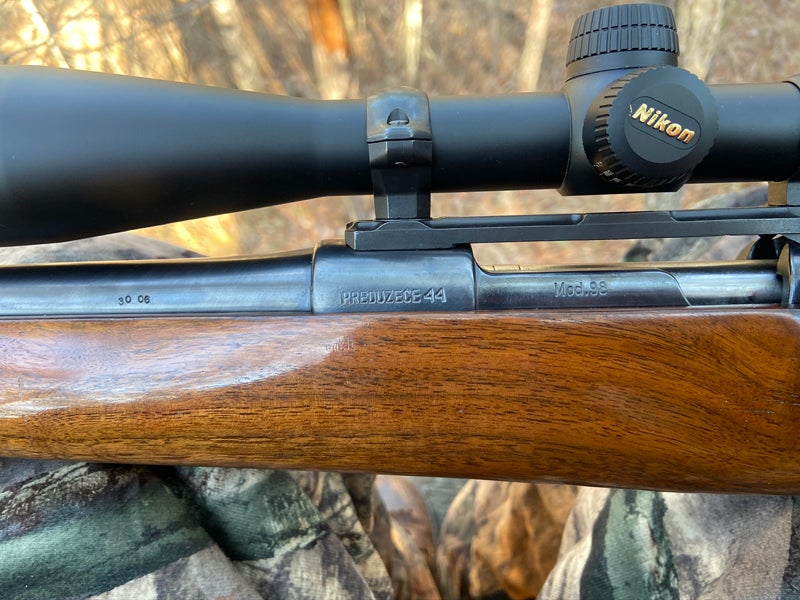 The trigger is a Timney adjustable model, and I can't think of anything better for the job. When I built my own custom Mauser decades later, I turned to Timney for that trigger as well.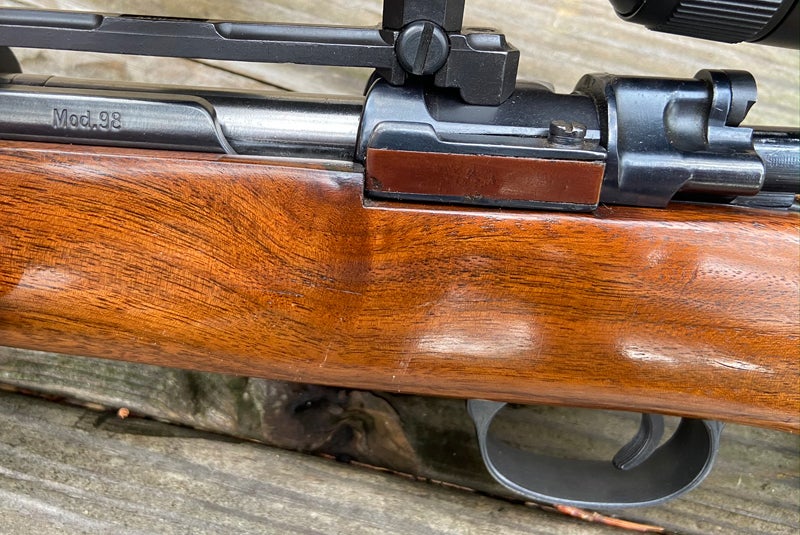 When Dad got re-interested in using the rifle after I gave him a 2x-7x scope, I was unable to zero the scope because the tapped holes for the Weaver-style scope bases were misaligned so badly. I bought a one-piece Millet base and we drilled & tapped the rear receiver ring to mount it.
Due to his preference for low magnification, Dad would likely not approve of the SpringMaus's current scope, which is a Nikon 4.5x-14x… but for me, it'll do just fine.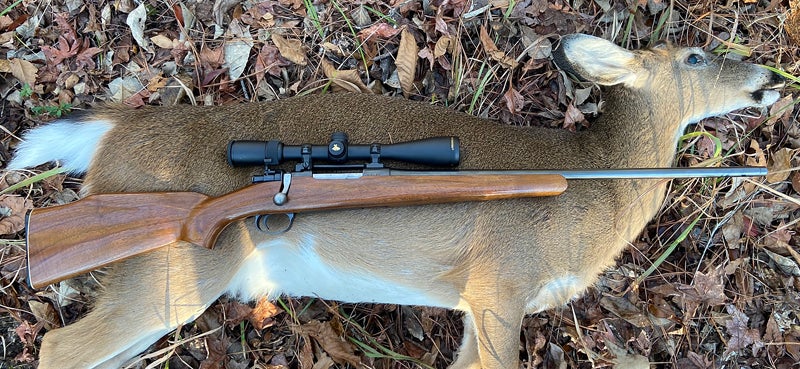 The SpringMaus is a true one-of-a-kind rifle, and something tells me I'm not done hunting with it yet.