You Didn't Know you Needed a Rubber Band Minigun… Until Now
Russ Chastain 12.31.19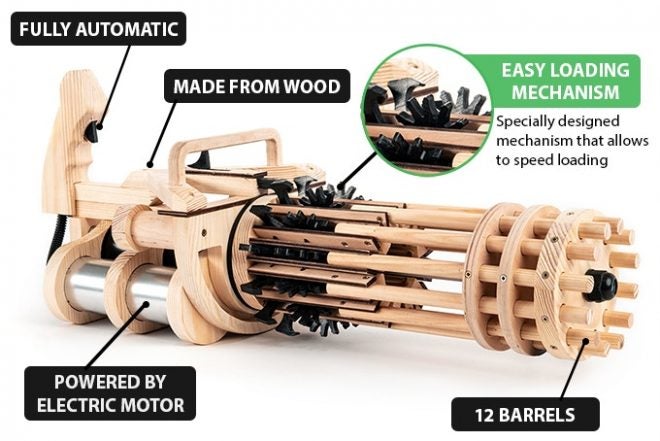 So you want to shoot rubber bands in a fully-automatic — even motorized! — manner? You are in luck, my friend. All you have to do is stroll over to Indiegogo and pledge some dough.
It's made mostly of wood, and it's being offered assembled and ready to run in black or woodgrain finishes — or if you're a DIYer you can get the kit version for a few bucks less.
This is a fully automatic Minigun, constructed according to the Gatling Machine Gun Principle. The body is made from wood cut out on the CNC machine. Its ammo consists of 144 shots of rubber bands. With this Rubber Band Minigun anyone can feel like Rambo, launching a rubber storm, and throwing over a pound of rubber bands at the opponent!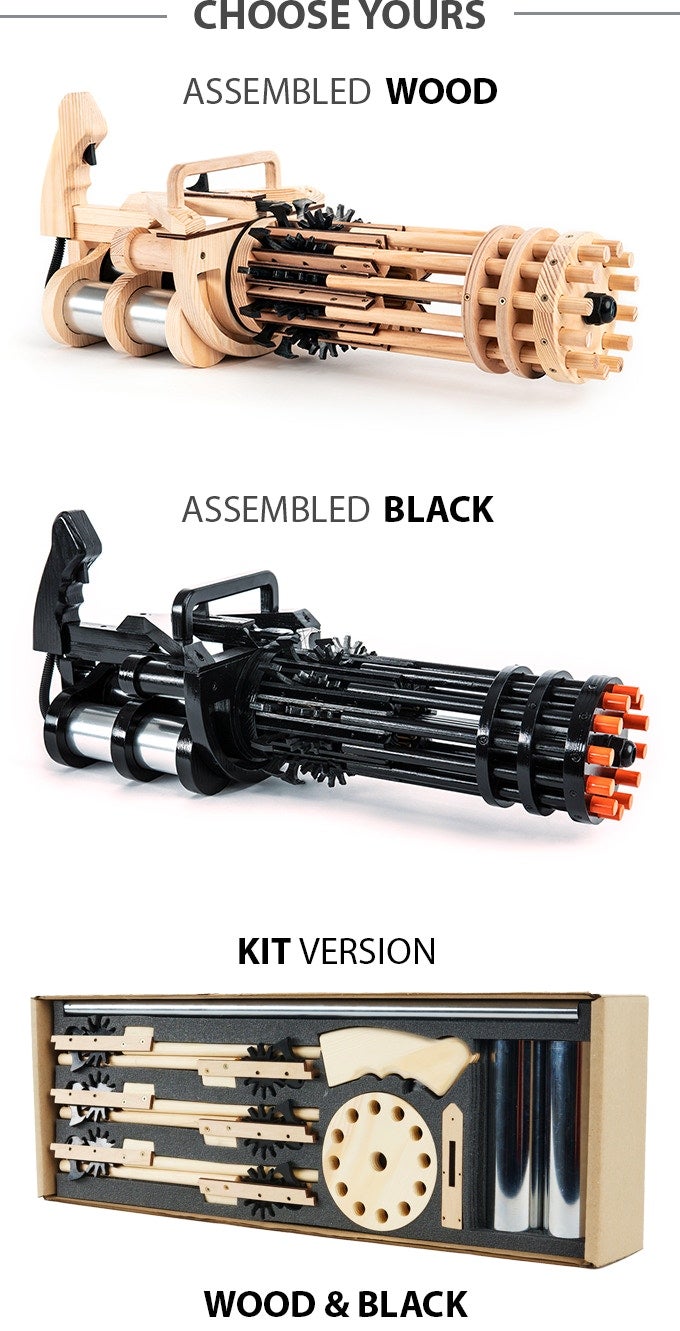 Interestingly, the assembled version is only $5 more than buying a kit! For five bucks, I think I'd just let them do the putting-together. You do get 500 rubber bands when you buy a kit though, so there's that.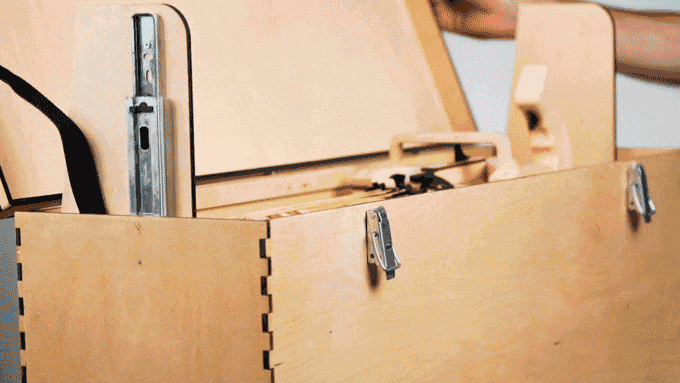 The painted version is painted in several layers with black water-based acrylic paint which has no smell, is not harmful in any way and is used to paint toys. All parts are painted with spray guns by professional painters.
You can spin the "barrels" without firing rubber bands, so that's pretty cool.
The design of the Rubber Band Minigun allows you to rotate the drum (even without loaded rubber bands) which allows you to impress others. Press the trigger to rotate the drum, and then press pusher to release rubber bands in flight. You can shoot single shots, saving ammunition and conduct aimed fire, or release an entire flurry of rubber bands at your opponent.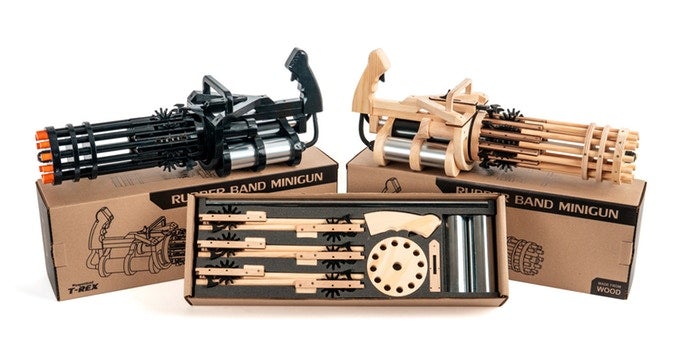 The company is calling itself "Weaponized T-Rex" and here's a video demonstrating the minigun.
Specs:
144-shot capacity
200 rounds per minute
Loading time: less than 5 minutes
Powered by electric motor
Oddly enough, I can't find any info on what batteries this thing requires to run.
Here's the quirky video: