Jerry Miculek Reviews the 'New' S&W Model 19 357 Magnum Revolver
Russ Chastain 01.07.20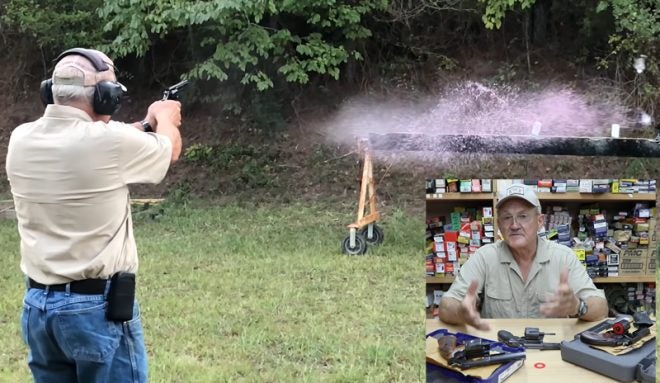 You gotta love a "complete review" video that's only 8 minutes long. Professional shooter Jerry Miculek knows his guns — especially revolvers. In the video below, he takes a look at the new version of the Smith & Wesson Model 19.
The Model 19 is one of the best revolvers S&W ever built, and several have passed through my hands at various times. This includes the stainless steel version known as the Model 66. It's a nice light comfortable smooth wheel gun that's easy to use. But as Jerry tells us, the original Model 19's "K frame" was not as strong as it could have been. In the new Model 19, he says that's all been changed.
Not only have they changed the way the cylinder locks up, the barrel is now a two-piece assembly which has more steel on the rear of the barrel.
When he starts talking about "MIM parts," he's referring to metal injection molding. It's a method that simplifies manufacture while also maintaining close tolerances.
MIM and the new barrel design should actually make these guns more affordable to manufacture, but MSRP is a rather hefty $843.
He heads to the range and fires a small concealed-carry version with a compensator and a "classic" version with 4″ barrel. Man, he's fast!
Enjoy the video.