The Propper HLX: Not Your Dad's Cargo Pants
Travis Pike 01.17.20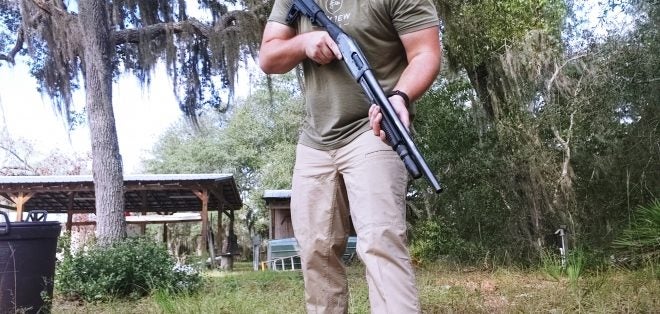 Most of my adult life has been pent in uniform, and those uniforms have always included cargo pants. Without a doubt, they are quite roomy and in the work I did (and do) they make a lot of sense. However, they aren't very stylish.
Cargo pants, in general, are best used in the field and on the job if you wish to remain even a little stylish. As I mentioned before, those pockets sure are handy though. Propper seems to have recognized a genuine desire for professional and stylish pants that can still carry a little extra cargo, and have released the Propper HLX line of clothing. While this line includes polo shirts and button-downs, I'm talking all about the pants.
The HLX pants come in grey, black, earth tone, khaki, and LAPD Navy blue. They also come in men's and women's cuts. They feature 8 total pockets. This includes your normal front and back pants pockets as well as 2 small front pockets big enough for a cell phone, tourniquet, or handgun magazine. The pocket 'creme de la creme' are the two concealed side-access cargo pockets.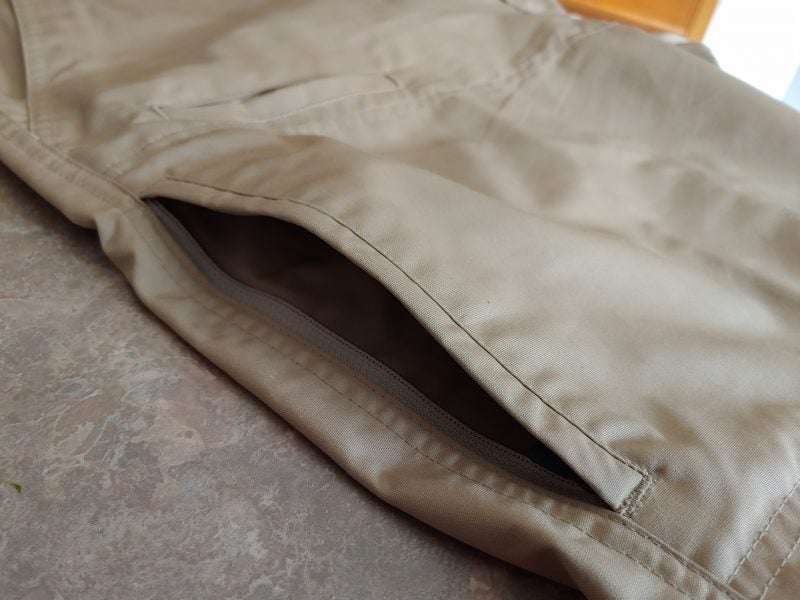 These secretive pockets are smaller than most cargo pockets but still large enough to be quite useful. They also zip up which ensures whatever is in the pockets is well-secured. From the outside they don't look much different than normal khakis, enough so that they could blend into an urban environment and even a somewhat formal event.
Speaking of Casual
I actually wore these to a wedding, which may sound tacky but the wedding was rather simple and small. Not a lot of tuxes and suits and such. My HLX khakis with a shirt and tie blended in without issue. That's the main appeal to the HLX pants: their ability to blend into the everyday world, but still be useful as pants at work and in the field.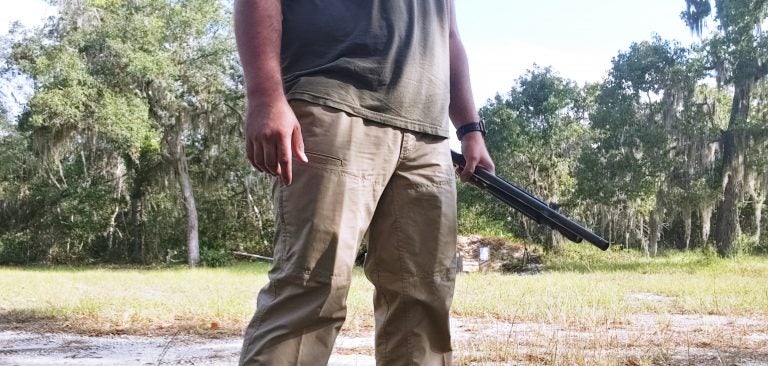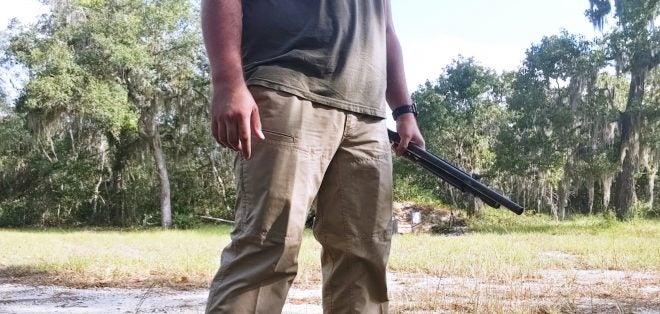 These pants are an excellent choice for hiking, camping, fishing, and all those fun outdoor activities. At the same time, I can wear them to work and look professional, or out to dinner and not look like a bum. Best of all, they offer 8 pockets as well as a reinforced design to accommodate my sometimes rough-and-ready lifestyle.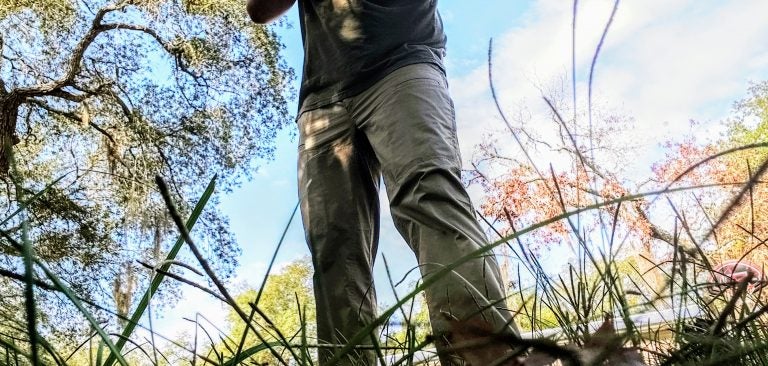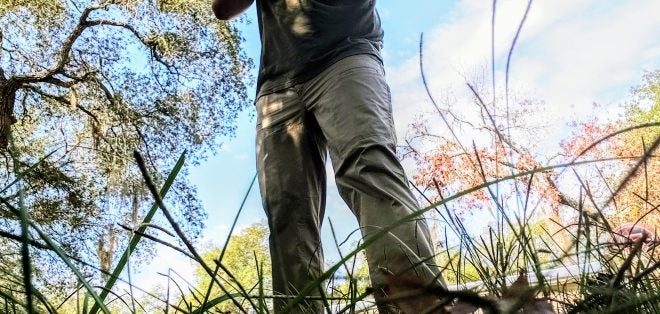 That includes extra material around the pockets to reinforce the area where a tool or pocket knife would clip on. You have thick belt loops to support the thick belt you need to carry a gun. There is also some stretch in the waist that makes it more comfortable to move as well as easing IWB carry of a handgun.
The HLX Pants in Action
I've been wearing these pants quite a while, engaging in tasks as mundane as going to the mall and as dynamic as running the Marine Table 5 CQB shoot. Regardless of what I toss at them, they seem to be up for the task. They move easily, stretch in all the right places, and are perfectly suited for the range or the trail.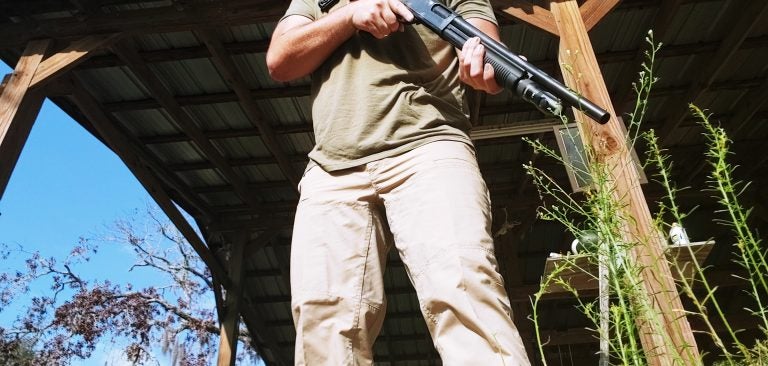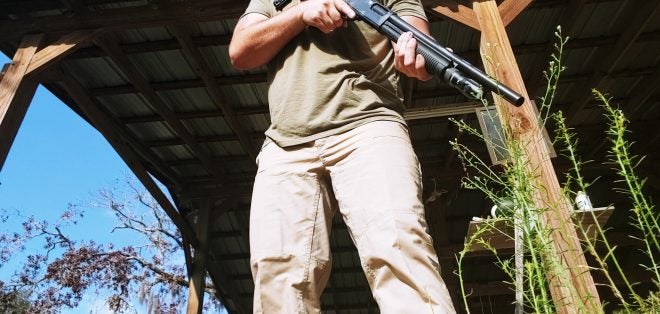 The pants are coated with a DWR treatment that resists moisture; it just beads on them. They are also dirt-resistant and seemingly impossible to stain. After nothing more than a machine wash they look as good as new.
The pockets, even the zipper concealed pockets, are all easy to reach. Feel free to pack the cargo pockets with emergency medical gear, dad stuff, or Skittles. The HLX pants can take it and you can wear them to town and not feel out of place.
Check them out, and the rest of the HLX line here.