[SHOT Show 2020] NEW 5.11 Tactical Rush 100 Pack & VR Hexgrid System
Adam Scepaniak 01.21.20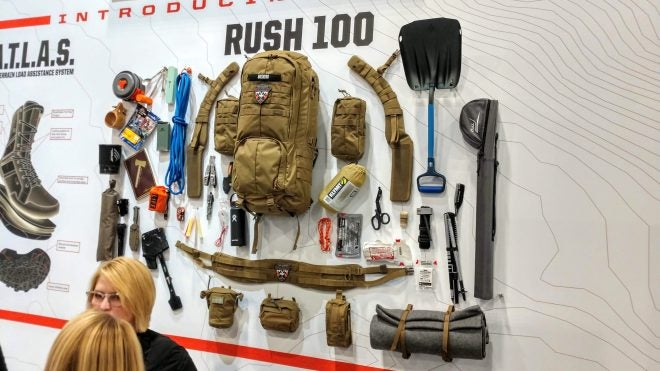 One of the biggest headliners to come from 5.11 Tactical at SHOT Show thus far has been their ATLAS footwear (All-Terrain Load Assistance System). That definitely is not the only new product they debuted for all of us though. Another incredibly well thought out product is their NEW Rush 100 pack. Seen above in the cover image, the Rush 100 pack is meant to be a fully-encompassing pack for whatever gnarly adventures await you.
It touts an adjustable, and simultaneously removable, waist belt to help distribute the load of what you are carrying on your hips as opposed to feeling crushed on your shoulders like so many packs do. This waist belt, as well as the shoulder straps, are impressively padded to ensure the most comfortable carry of your pack possible whether it is light or heavy.
The Rush 100 is the largest of all of the Rush packs sold by 5.11 Tactical coming in at an internal volume of 60L. It also utilizes a custom flat aluminum bar frame with stability fiberglass rods which is part of the RUSH line's signature CenterLineTM design. The Rush 100 has a multitude of intelligent storage compartments which is nearly a severe understatement because of all of the removable side pouches, compressible access compartments, and MOLLE web platform that is available to you. With the endless options and applications that the Rush 100 offers, it punches in at an MSRP of $264.99 a pack.
5.11 Tactical VR hexgrid system (vehicle ready)
There are a lot of vehicle carrier systems currently available on the market for people to store their essentials, but none as well designed as the 5.11 Tactical VR Hexgrid System. The VR Hexgrid is made of a soft mesh so regardless of the size of a vehicle seat, displayed on the front or back, it can adapt and fit as needed. Also, if it is not in use it can be rolled up for more compact storage unlike stiff board designs which are unfortunately all too common.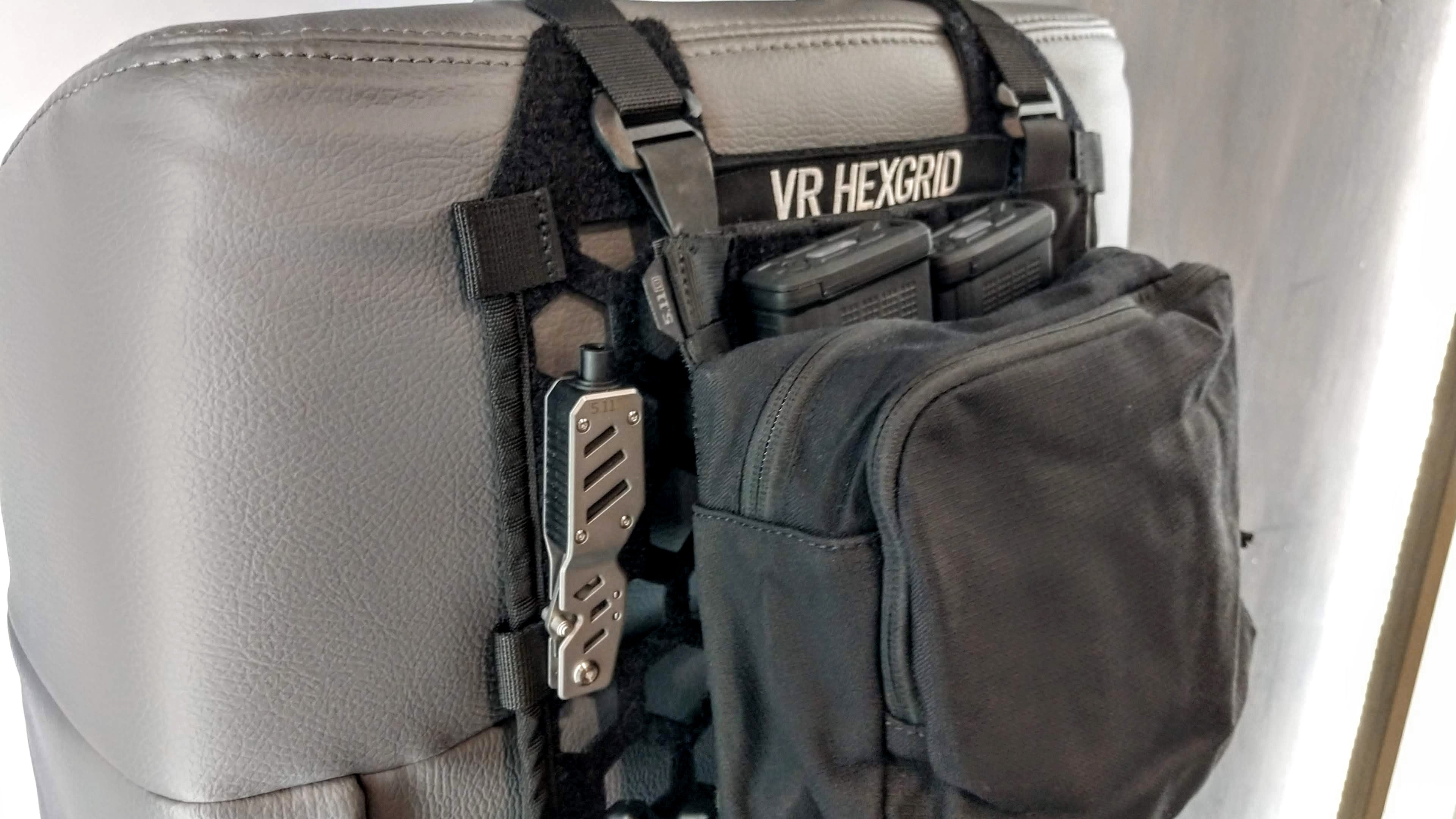 The hexagonal design of the Hexgrid system also allows for angled mounting of your gear so someone in the front seat can reach behind themselves to easily and quickly remove a gear item from the back. The softer material of the VR Hexgrid also allows you to flex, bend, and stretch it as needed for peculiar shaped items that you might have.
The VR Hexgrid system comes in the form of 2 pieces: Headrest and Seat. The pricing for each piece respectively is $16.99 and $47.99 making it extremely affordable. These two pieces can be used in unison for complete coverage and use of one seat, or independent of each other through a quick release system.
The Rush 100 Pack and VR Hexgrid System are 2 more intriguing, new offerings to come from 5.11 Tactical at SHOT Show 2020, but that is not the end of what they brought with them. Be sure to continue to read AllOutdoor in the coming days to see everything of theirs that is brand new! Also, let us know all of your thoughts in the Comments below! We always appreciate your feedback.