[SHOT Show 2020] Ideal Conceal Cell Phone Pistol Jan 2020
Russ Chastain 01.21.20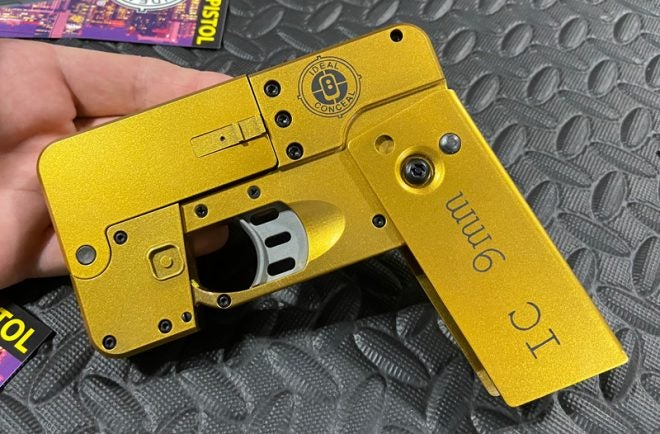 I've been covering the Ideal Conceal "Cell Phone Pistol" here since before it was even a thing. It's a folding compact two-shot pistol in 380 ACP, which resembles a smart phone when it's folded up — so users can be armed without making it obvious. Today, I visited again with Kirk and got a quick update on their latest situation.
The last time I was able to touch base with Kirk was two years ago, just before the dreaded 'SHOT Show flu' brought me to my knees. You can read about that here.
Today, I got to look at a couple of nice holsters Kirk & co. have made available, and a "not really prototype" of the 9mm version he hopes to put into production by late 2020.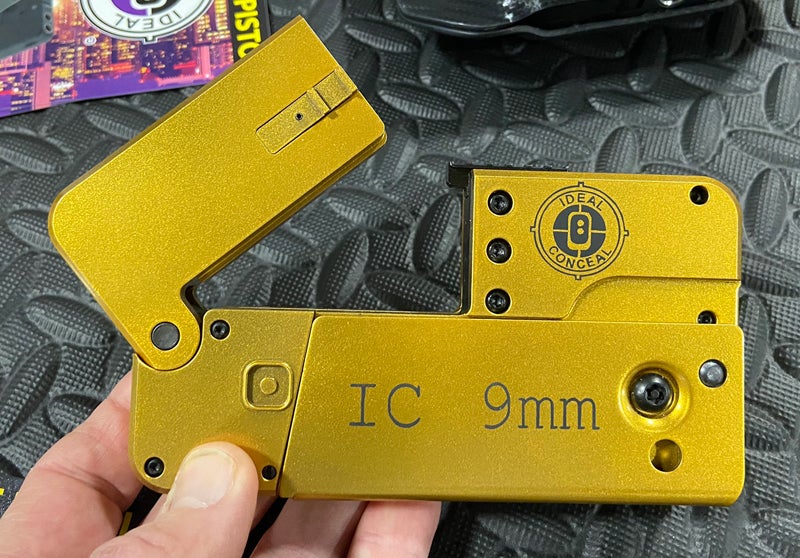 The available holster is really rugged and tough.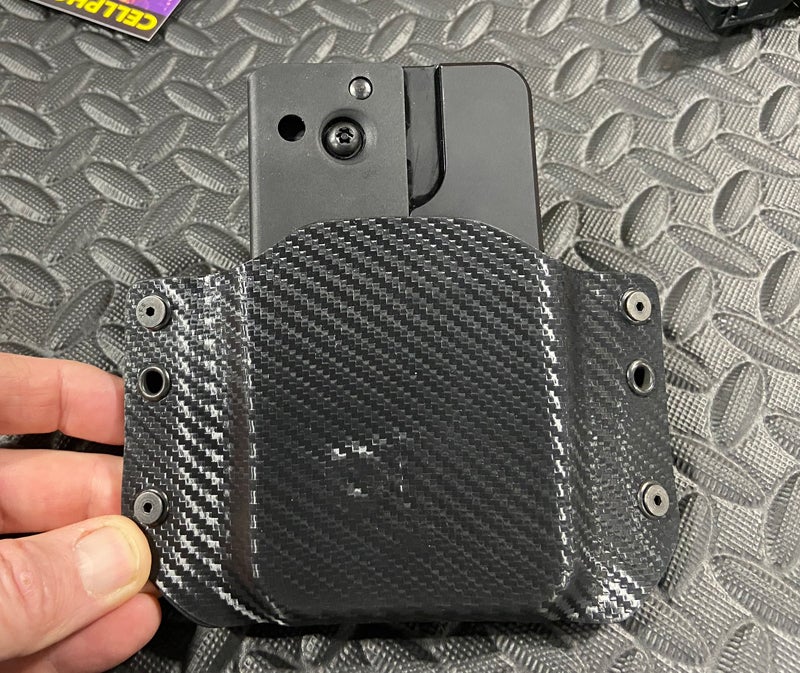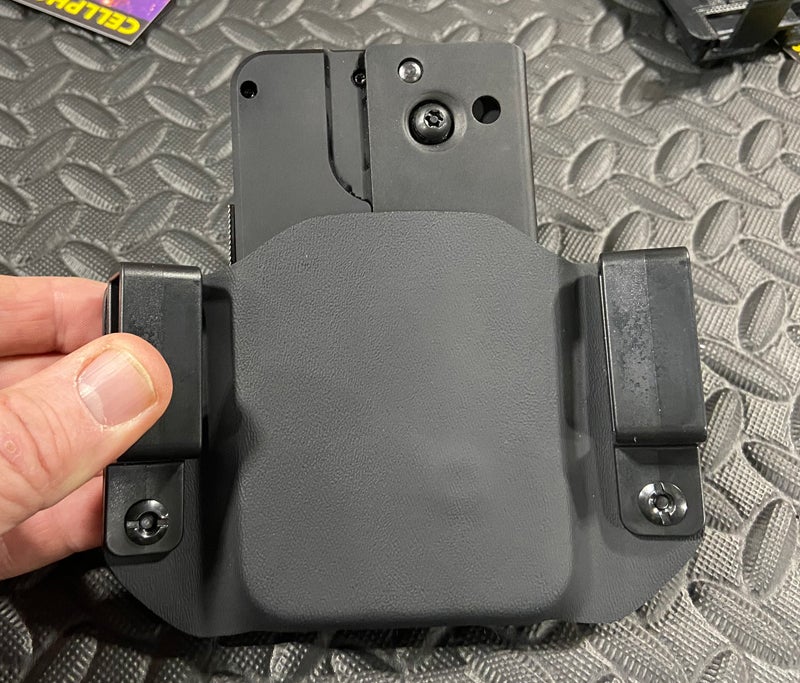 There's even a USA flag version of it. After all, this thing is made in the USA.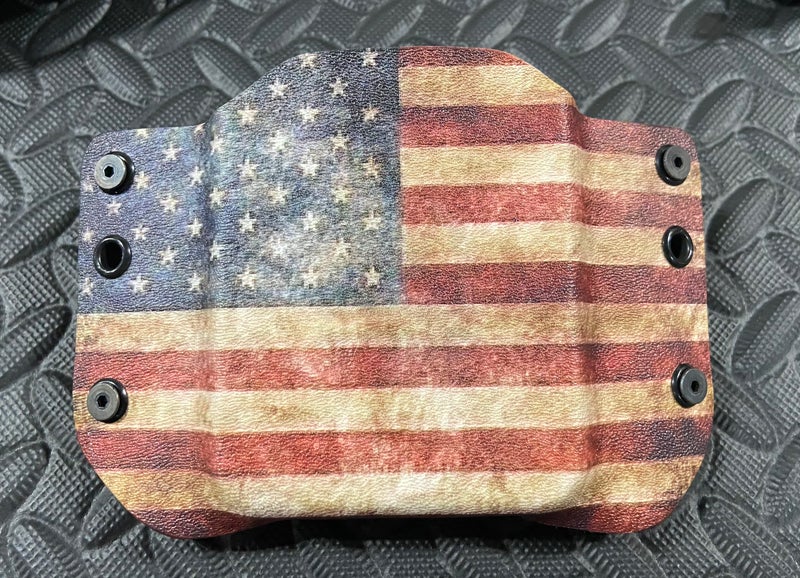 Slated for later this year is a larger release button for folding the pistol grip. This was on hand at the SHOT Show and it worked quite well.
One of these days, I might even end up with one of these pistols that I can test and review for you folks. In the meantime I can tell you that Kirk reported that he's fired the 9mm prototype about 250 time already!