[SHOT Show 2020] Shooting the Ruger-57 at SHOT Show Range Day
Russ Chastain 01.23.20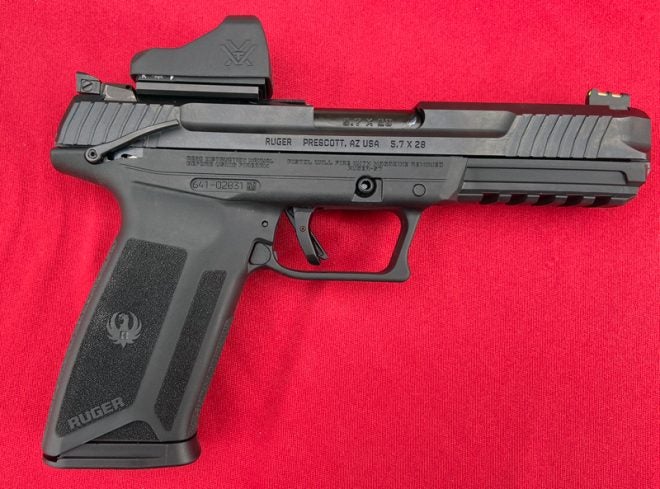 The Ruger-57 pistol has been in gun news of late, providing a more-affordable handgun platform for the FN 5.7×28mm bottlenecked pistol cartridge. I stopped by the Ruger area at the 2020 SHOT Show Range Day, to check it out for myself.
Dry firing the pistol revealed a trigger I classified in my notes as "creepy but not terrible." When I fired it, I found the first trigger pull to be noticeably worse than subsequent rounds from the same magazine. The trigger pull is anything but great, but I've surely felt worse semi-auto pistol triggers.
The 57 is nice and light, and it feels good in the hand. Controls were easy to reach and operate… but I'm not a fan of the safety. Although it's ambi — and that's a good thing — it hangs out away from the pistol in such a way that it seems bound to snag on things… for instance, when holstering it.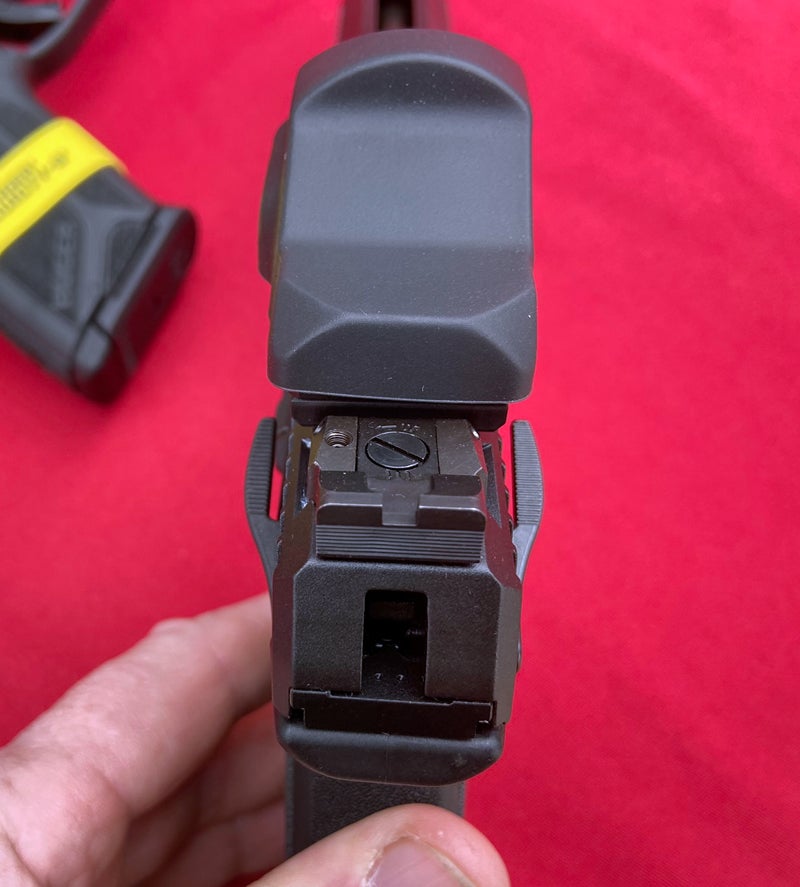 Shooting it was fun, and I enjoyed the two five-round strings I shot. (The range guys were loading the mags light, apparently to conserve ammo.) The pistol was accurate and operation was easy.
Comparing a Ruger with an FN product is tough to do, so I won't even bother, but if you want a nice-feeling pistol in which to shoot 5.7×28mm, be aware that Ruger's $799 MSRP is a full $636 lower than FN's whopping $1,435 for their Five-seveN model.