[SHOT Show 2020] Skull Hooker Now Has a Turkey Trophy Mount
Russ Chastain 01.23.20


Five years ago (my, how time flies), I introduced you to Skull Hooker, a cool metal contraption designed to display animal skulls. Hunters like myself use them to hang deer skulls on the wall. And now they have come out with a product to display your wild turkey trophy, too.
The Turkey Hooker is a unique steel mount into which you insert your turkey fan, then bend some tabs on the rear to hold it in place. The mount can then be attached to a wall — or even set directly on a table or shelf if you don't display the beard with your bird. An optional stand allows you to display it on a table or shelf with beard and/or spurs.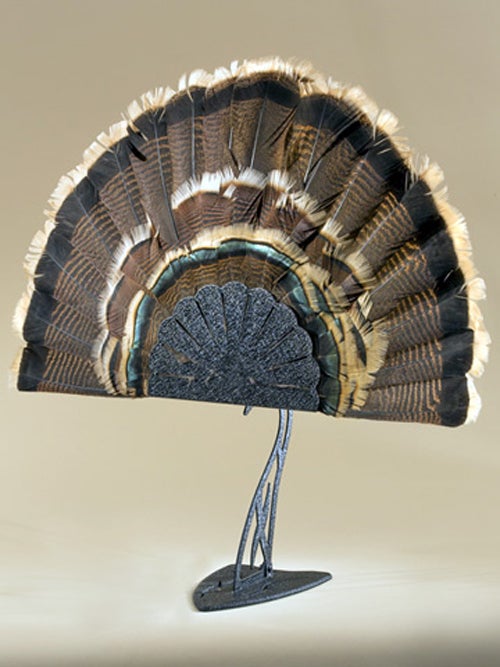 There are asterisk-shaped holes with tabs in the bottom of the mount, to retain the beard and spurs. They act kinda like Chinese handcuffs. You slip the beard and legs in, and the tabs prevent them from falling back out.
Retail cost for the Turkey Hooker is $39.99 and you can order one here. With any luck I'll be able to review it for you after this spring gobbler season.