[SHOT Show 2020] New Kent Cartridge Loads for 2020
Russ Chastain 02.05.20

I briefly visited with my old friend Kevin Howard of Howard Communications at the Kent Cartridge booth at the 2020 SHOT Show. Kevin has been doing PR work for hunting/outdoor companies for just about as long as I've been writing about them.
Kent Cartridge was founded in 1996 after lead shot was banned for hunting waterfowl.
In 1996, in the wake of the banning of lead to hunt migratory birds in North America, a group of passionate sportsmen were inspired to develop a new line up of quality yet affordable, high performance, non-toxic hunting loads. It was from this shared vision that Kent Cartridge was born.
These days they also load lead shot in addition to non-toxic varieties.
New Fasteel 2.0 Waterfowl Loads
For 2020, Kent has expanded their Fasteel line of shells. They introduced Fasteel 2.0 "Precision Plated Steel" shotshells last year.
Fasteel 2.0 features per manufacturer:
CX2000 primer is the most consistent and reliable primer available on the market today
High-performance base-wad (inside nickel-plated metal head of shell)
Custom-blended, double-base powders to ensure consistant velocities in all North American weather conditions
Premium shot wads
Precision ground, zinc-plated steel shot for corrosion protection & superior patterns
High density polymer plastic case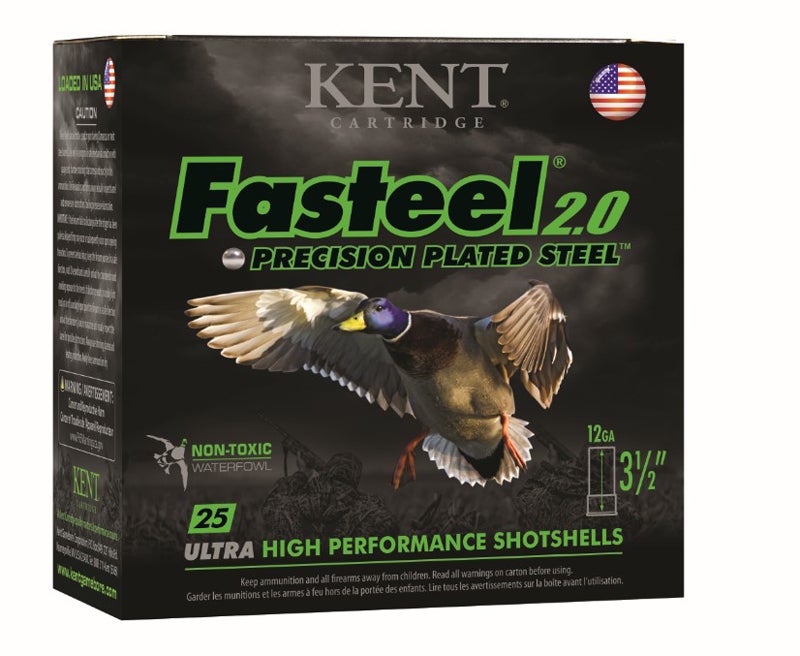 New Fasteel 2.0 loads for 2020:
12 gauge 3-1/2" 1-3/8 ounce 1550 FPS #1
12 gauge 3-1/2" 1-3/8 ounce 1550 FPS #3
12 gauge 2-3/4" 1-1/4 ounce 1300 FPS #3
New Elite Pro Target
Kent's Elite Pro Target shells are loaded with Diamond Shot (highly polished and uniform lead shot), and are made in USA to high quality standards. For 2020 they've brought out a load that should make serious smallbore shotgunners smile:
28 gauge 2-3/4" 3/4 ounce 1200 FPS #7.5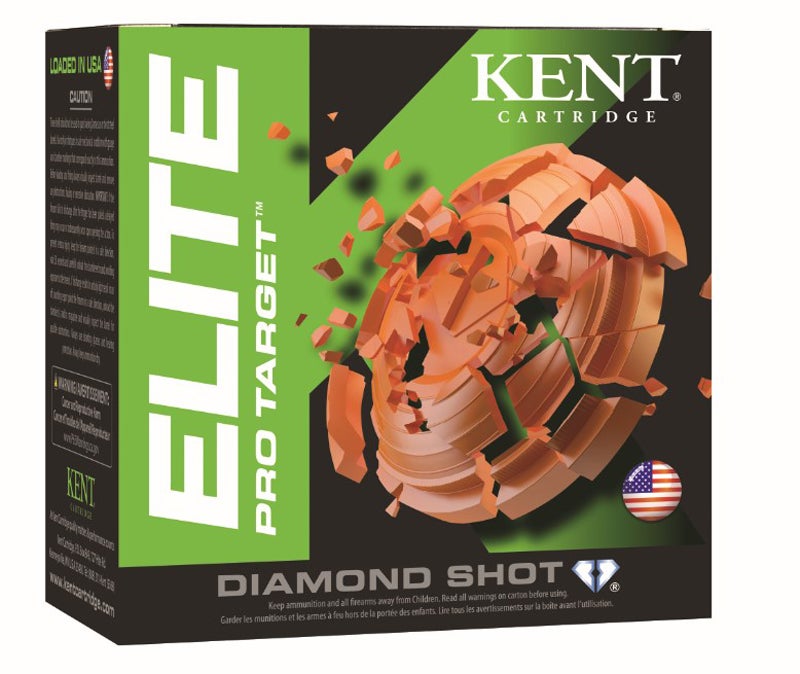 Here's hoping Kent cartridge keeps on keeping on. Even if you don't use their products, high-quality companies like this actually cause the quality of shotshells across the board to improve. Gotta love the free market!