Muzzleloading for Mice? The 1862 Mouse Killer
Russ Chastain 02.27.20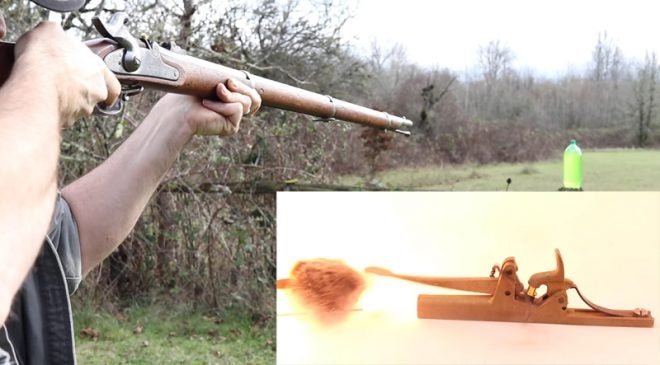 I have shared Shawn Woods' Mousetrap Monday videos with you before, but this one is a bit different. Not only do you get to check out one of the coolest old rodent-killers ever, he brings out an old smokepole from 1862 and commences to give viewers an education on muzzleloading rifles.
After a brief discussion of the "mouse trap," he shows his old caplock muzzleloader, then moves on to demonstrate a flintlock and then a caplock, or percussion, system.
The oldies like his use large percussion caps known as musket caps.
From there, he moves on to talk about various bullets that were dug up on battlefields from the War Between the States. Then he loads the rifle.
I can't say I like his powder dispenser much. He pours the black powder out of a huge tooth. Looks cool I guess, but not very practical. He then shoots a soda bottle and gets an impromptu shower.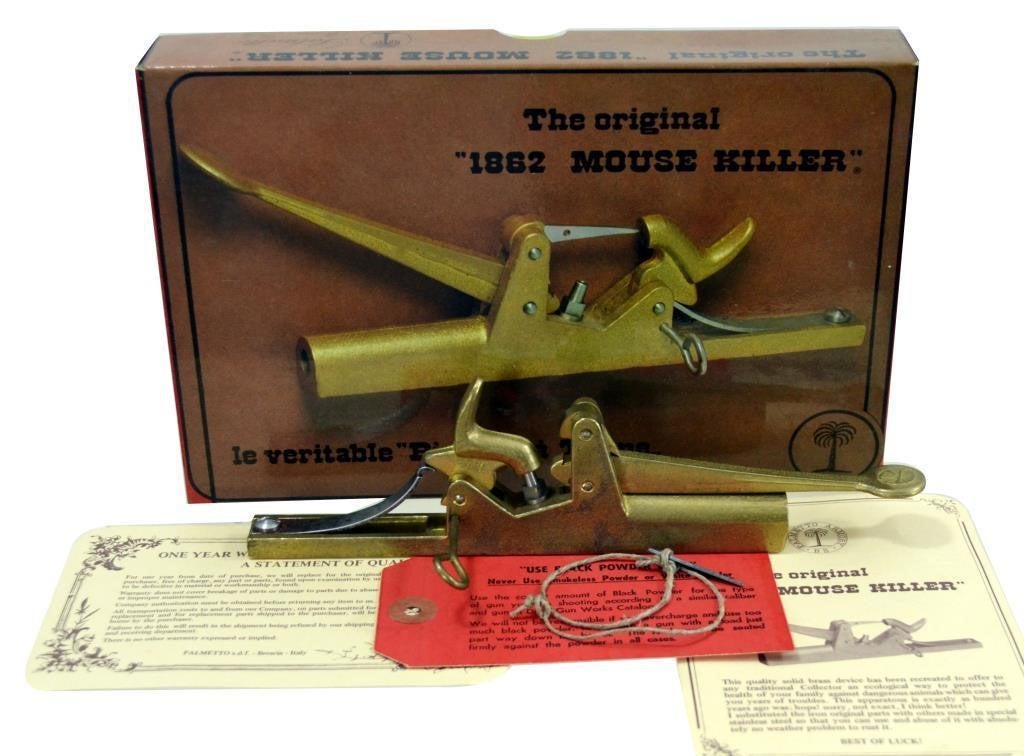 At the 4-minute mark of the 10-minute video, he gets back to the "1862 Mouse Killer," which is a brass contraption designed to fire a .32-caliber ball into a mouse or rat. Years ago, these were sold by Dixie Gun Works, a well-known purveyor of black powder stuff. His is actually a replica of those.

To set the trap, you have to balance a steel piece between the hammer and the sear. Once set, upward pressure on the trigger paddle releases the hammer to fire the "trap."
Sadly, he doesn't load it for testing, just because it might be illegal and he doesn't want to burn down his barn. Pffft.
With just a musket cap, it's not effective at getting rid of rats or skunks, and mice couldn't even set it off. But it still looks cool, and who doesn't like playing with guns?
Enjoy the video.