Endosnake: World's Smallest Bore Inspection Camera
Russ Chastain 03.10.20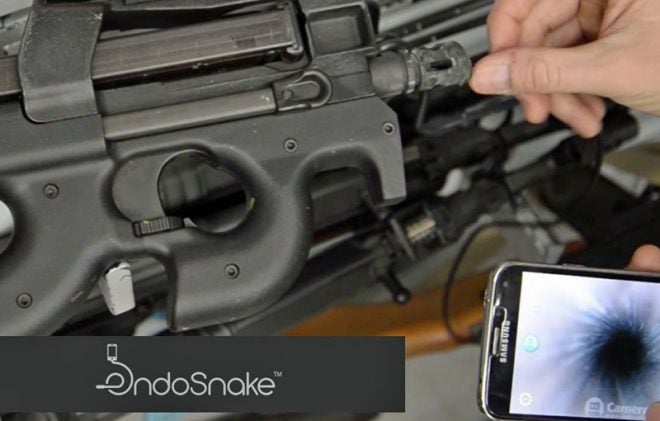 I recently ran across an ad for something called Endosnake, which the manufacturer calls the world's smallest inspection camera — and they're marketing it to gun owners for inspecting the inside of your barrel and other hidden areas. At a mere 3.9mm diameter, it's just above .15 caliber! In other words, it's smaller than a BB and should even fit into .17-cal bores.
Many gun owners already know how useful a bore camera can be, but most of us can't afford one of the high-falutin' models. These days, though, you can get one for about $30. Heck, a quick search turned up one for $12.45 shipped! That's a plain-Jane version, of course, but still.
The Endosnake's claim to fame is that it's so small. That may be a limiting factor, though, because they also sell larger ones "for larger caliber bores."
You download and install an app, then connect the Endosnake via USB to a PC, smart phone, or tablet and poke the camera into a small dark space to see what there is to see. Down a drain, inside an engine or appliance like a refrigerator, or of course inside the bore of your rifle, just to name a few places this could come in handy.
There are 6 LEDs around the camera to illuminate whatever you're viewing, and they say it has 720p resolution. Like all or most of these endoscopes, it's waterproof.
I certainly wished I had something like this a while back, when my favorite deer rifle lost accuracy all of a sudden. I hadn't properly cleaned the bore in ages — but I really wish I could've seen really well inside that bore so I could gauge just how much fouling I actually removed.
The Endosnake costs $49.99 shipped, and that's for the 3-foot version without WiFi — which you will need to use Endosnake with an iPhone or iPad. They offer multiple add-ons, such as $24.99 for WiFi, $39.99 to add 5.5mm and 8mm Endosnakes, or $54.99 to add 5.5mm, 7mm, and 8mm Endosnakes. You can also pay more to get longer cords. Check out their website for ordering info.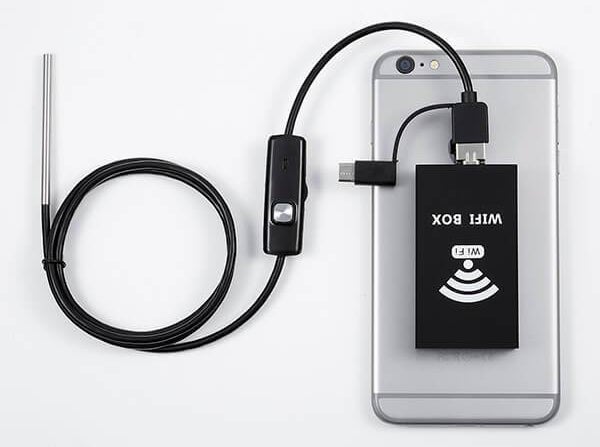 I'm not advertising for this brand, it just happens to be the one I saw first. In a quick online comparison, it seems fairly high in price, although there are other factors which limit the use of the real cheap ones, such as poor quality control, ad-laden software apps, short cables, etc. Presumably, this is a higher-line version and would be well-supported.
I'm sorry I didn't make it to the "Pop-up Preview" at the SHOT Show to see the Endosnake in person.
Have you used this type of endoscope? If so, what kind/size? And how well does it work? Are you interested in seeing Endoscopes reviews here at AllOutdoor.com?