Asking which is the best 9mm pistol is like asking all of your buddies which is the best truck. You'll get a different answer from everyone, and guess what? None of them are wrong. Just like there are a lot of great trucks out there, there are also a lot of truly great 9mm handguns. How do you select the best 9mm pistol for you? Once you come to grips with what you want from the pistol, you budget and what features you want, it'll get a lot easier to narrow down the best "Nine-Mill" for you. Here are a few of the best 9mm pistols available to help get you started.
Smith & Wesson M&P Shield M2.0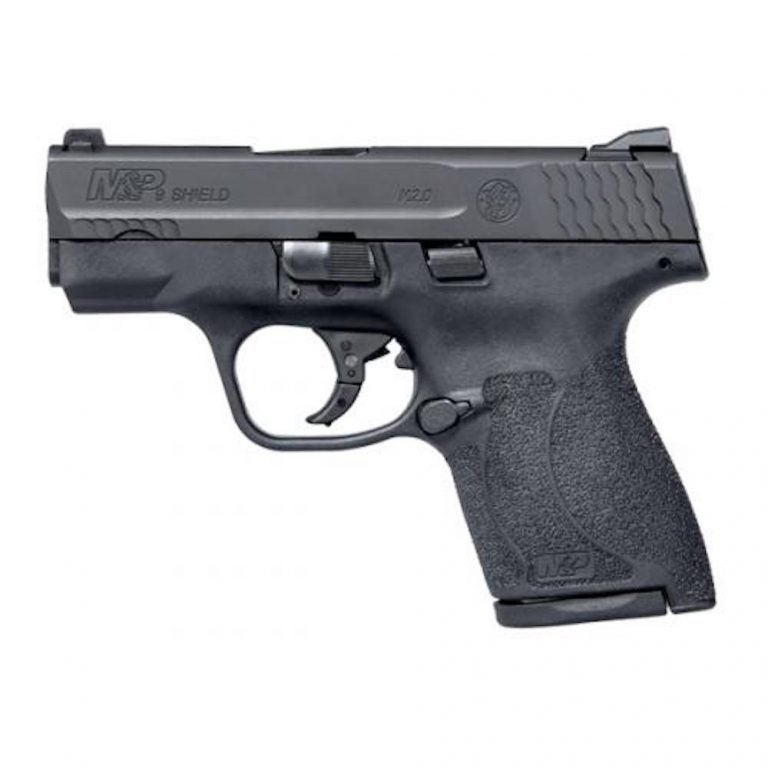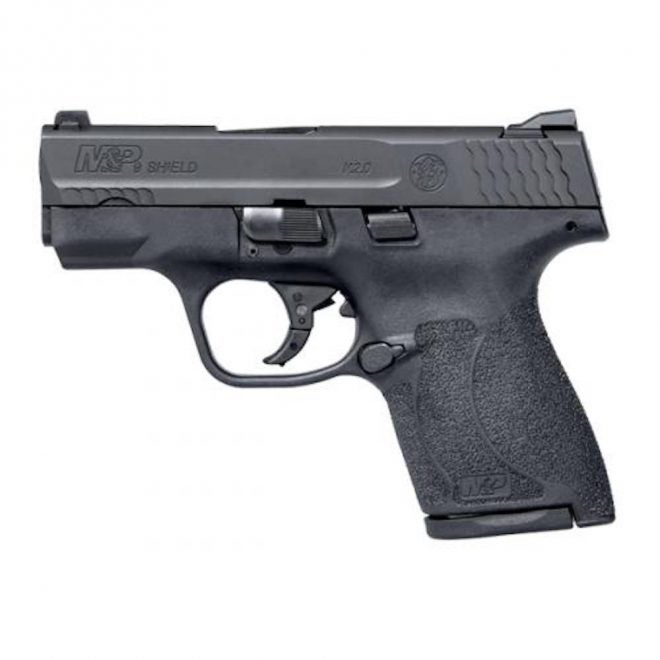 If you're used to firing handguns, get the standard Shield. If you're new to shooting, there is a new model, the Shield EZ that is perfect for you. We are fans of the Shield. One of our editors carries one daily. The Shield 2.0 brings over the enhanced trigger from the full-sized model. It gives you superb control over your shots. It comes with a 7+1 magazine and an extended 8+1 mag with a pinky rest. Take down is super easy and cleaning the Shield is just as simple as can be. It has a polymer frame with a coated, stainless steel slide. You can't go wrong with a Shield.
Mossberg MC2c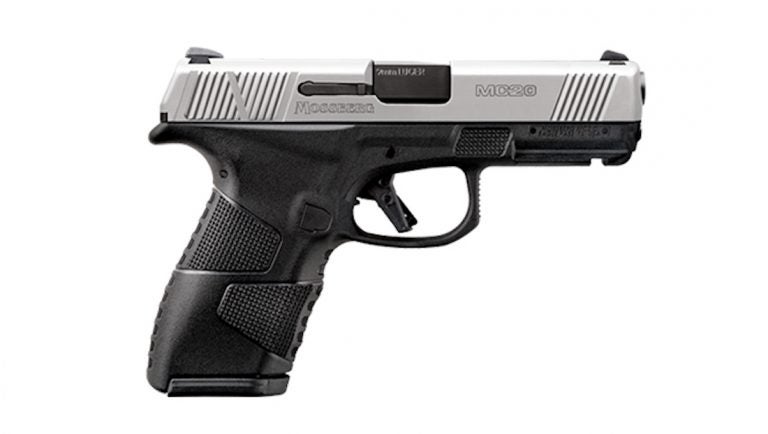 Last year, Mossberg shocked the firearm world with the debut of the MC1sc, a subcompact 9mm pistol that turned out to be really good. We mean REALLY good. This year, they debuted the MC2c, a larger, but still very compact 9mm. The line to fire this pistol at SHOT SHOW 2020 was quite long and everyone came away impressed. The MC2c comes with two magazines, 13-Round (Flush)/15-Round (Extended). It has a flat profile trigger with an integrated trigger blade safety. Trigger pull is 5.5 pounds. This one fit our hand really well and moving from target to target quickly was easy. This is one 9mm pistol you should check out.
Springfield Armory Hellcat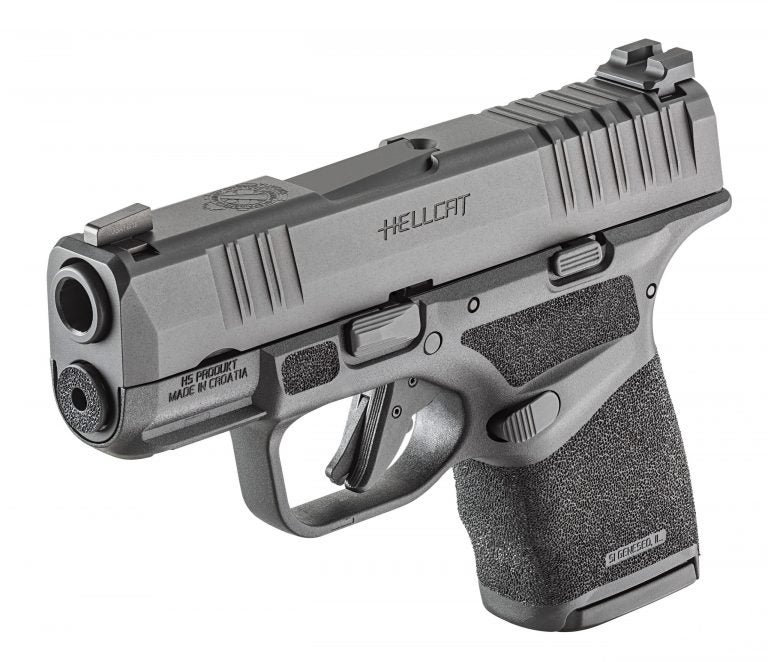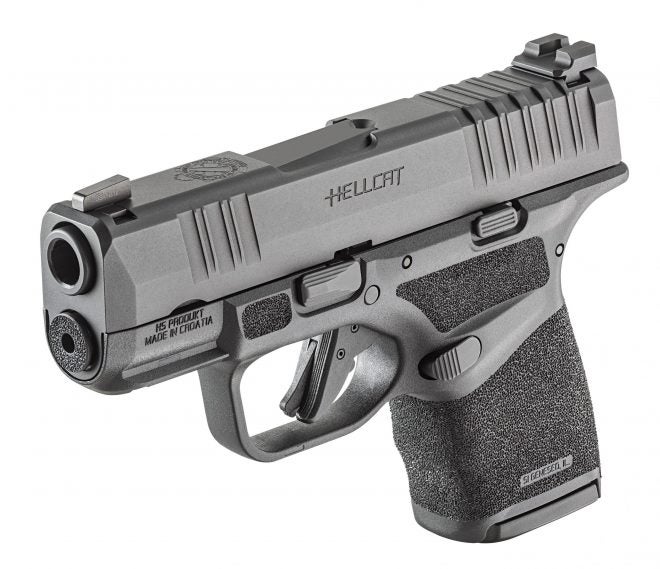 The biggest buzz for a handgun at SHOT SHOW 2020 came from the Hellcat. This ultra-compact micro pistol is just 6-inches overall with a 3-inch barrel. Yet it has a huge capacity with an 11+1 round magazine and a 13+1 round mag. This gives you a lot of firepower in a compact package. It's only 4-inches tall, or 4.5 inches with the extended mag. Shooting the Hellcat is a trip. Recoil is abrupt, but manageable. It's better than many of the .380 compact pistols out there, mostly due to the good trigger and added weight from the larger capacity magazines. If you are looking for a large-capacity, micro-sized pistol, check out the Hellcat.
Glock 48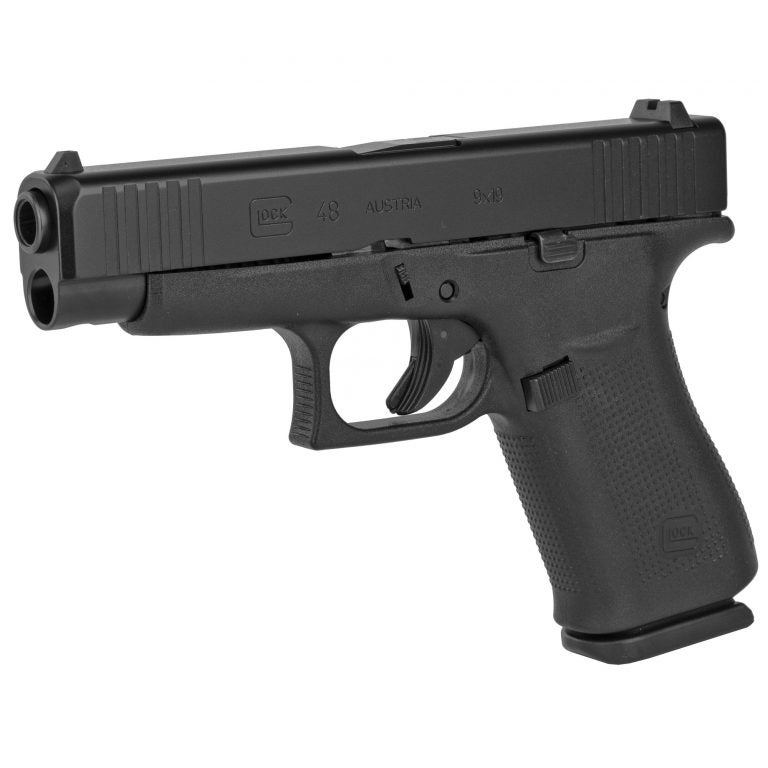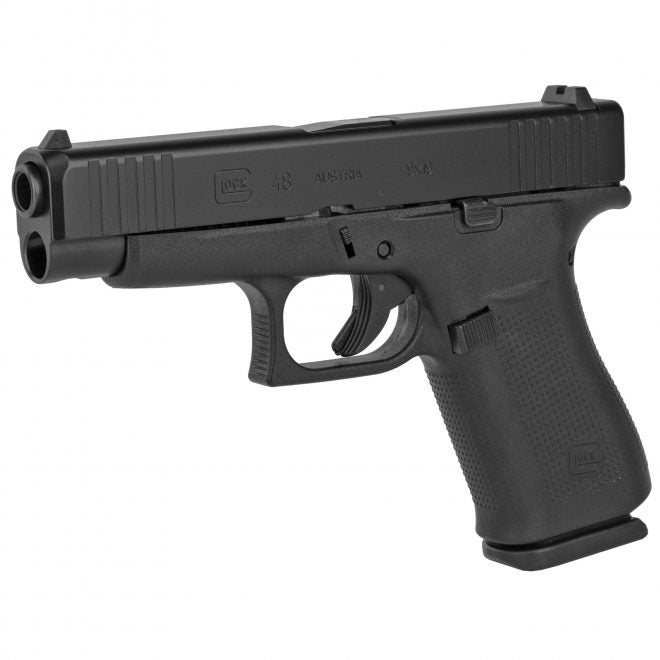 We'd be remiss if we didn't include a Glock on this list. It's the iconic pistol that made polymer-framed handguns a "thing." People that love Glocks, LOVE Glocks. People that don't, really don't. We like them and for a 9mm, one of our editors is really quite partial to the single-stack 48. This is a larger-framed pistol using Glock's Slimline design, meaning the whole pistol is just 1.01 inches thick. This makes it a great larger-framed pistol for concealed carry. If you have bigger hands, or just want a slim, larger-framed concealed carry pistol, check out the Glock 48.
Sig Sauer 365
Sig's are the choice for many police officers and now, they are the official choice for the U.S. Military after winning the most sought-after contract in firearms. The 365 is Sig's everyday carry pistol. It has all the legendary Sig reliability and performance, in a micro-compact design. It is only 5.8 inches long, 4.3 inches tall and 1.06 inches wide. It has a 10+1 capacity and comes with XRAY3 day/night sights. For us, this pistol just feels good in the hand. Sig's are always a little odd in appearance. From a basic image, they look like they'd be top heavy, but in your hand, they feel perfectly balanced. The 365 is extremely controllable to shoot and a great option for concealed carry.
Ruger Security 9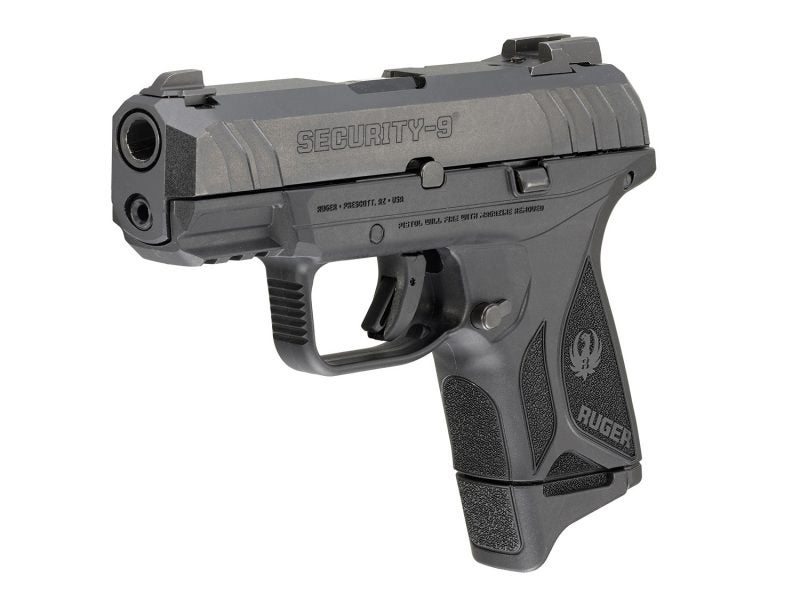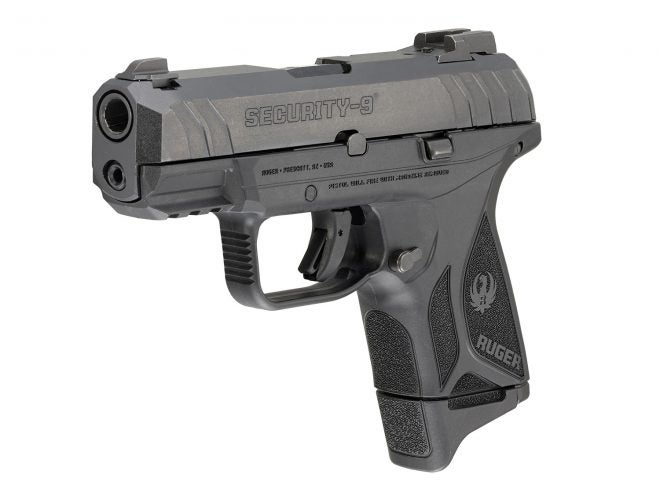 Years ago, Ruger had a reputation for being extremely reliable pistols that were a little on the overbuilt side. A Ruger was a little heavy but it'd shoot. That changed dramatically with the introduction of the SR9, a pistol one of our editors had the privilege of using before it was even released. Now Ruger is widely known for lightweight, balanced pistols that still have the legendary reliability Ruger was known for. The Security 9 is the latest compact pistol to come from Ruger's Prescott, AZ facility. It comes with a trigger blade safety, Tritium sights three 10-round magazines and a compact design. The Security 9 fits in the hand great and shoots even better. The first time we shot this pistol, we were popping steel targets immediately. It just feels that good.
FN 509
FN makes all kinds of goodies for the military and their civilian products are simply amazing when it comes to reliability and accuracy. They tend to be an acquired taste, however, because the grips are designed for combat first and comfort second. By that, we mean that the grip is meant to keep the pistol firmly planted in your hand under the worst conditions, so it can be a little harsh if you're not ready for it. The 509 series was developed using over one million rounds fired, so you can rest assured it will operate. There are three models, the Midsize, Full size and Tactical FDE. All have a loaded chamber indicator, luminescent sights and deep cocking serrations for fast racking. We love the 509 and wouldn't hesitate to buy one.