Is This the Original Jeep? NTX Military Machine Made by a Tractor Company
Russ Chastain 04.08.20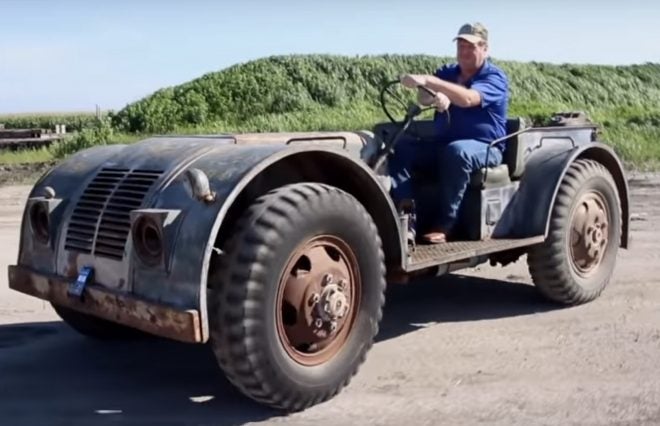 In a video titled, "The Original "Jeep"? World War 2 Minneapolis Moline NTX Vehicle," Classic Tractor Fever takes a look at an interesting vehicle made by tractor manufacturer Minneapolis Moline.
Not only do we get to learn some history of this cool model of machine that was manufactured for use in World War 2, but we get to see one (perhaps the only one?) that still has its original paint job, including the hand-painted name given to it by the servicemen who used it.
It's got full-time 4 wheel drive, so it could handle moving planes around on makeshift airstrips hastily created on remote Pacific islands. And it's fairly low-slung, so it will fit under the wings of those planes as well.
Roughly 840 of them were made and only 26 or so are still in existence.
The transmission is a 5-speed plus reverse, with high and low range for a broad spectrum of different ground speeds.
This thing looks mighty cool from here. What do you think of it?