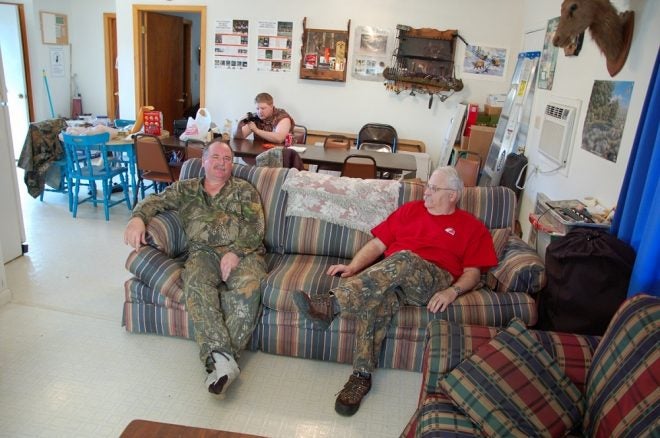 Last week was supposed to have been the designated peak period for contracting the COVID-19 virus. Last Sunday we were advised to stay out of busy places such as grocery stores, pharmacies, and like venues. I am not sure if the week peaked out or not. What I do know is that in my home state of Mississippi the outdoors recreation is dead except for a few neighborhood joggers and walkers, all separated apart.
It is so bad that the local outdoor page in last Sunday's newspaper was only half of its normal full page. The only topic was how good crappie fishing should be next year since the state's No.1 reservoir has been closed by a Governor's edict. The spawn is in full bloom, but nobody is fishing. Maybe anglers are on other lakes or private land ponds, but there is no talk about it.
Also absent from that newspaper outdoor page was any mention of turkey hunting. My own place is still partly flooded from last January and February rains, thus driving the turkeys to higher ground if they can find any, so there's likely no gobbler chasing on that parcel. One friend sent me a photo of his downed gobbler taken on private land, but it has been the only such post of any successful hunting. COVID-19 has wreaked havoc on everything outdoors.
For sure we can continue to dream of the day when this outbreak is far behind us and we can once again get outside to enjoy our outdoors pursuits. Which gives thought to particulars you can still be thinking about and planning for now. A friend is already looking into western fall hunts and applying for tags and licenses. That's a good idea if you want to hunt western big game this fall and winter. Start looking into that now, because application dates are near.
Dream on about the coming fall deer camp and what improvements can be made to make it better, grow bigger deer, upgrade the accommodations, plant better food plots, manage doe harvests, and just planning for a fun time in fellowship at the camp house. Those are the things we live for all year long.
When this virus blows over, gather up some fishing poles and head for a nearby lake. Wrestling with a big ol' largemouth bass, some trout, a few muskies, or other native fish will put this coronavirus out of your mind. Time to think ahead past this pandemic and toward better days outdoors.