There is a very important question circulating around the outdoor world right now — what caliber is your stimulus check coming in? Nothing like a little extra money coming in to push you over the "should I buy a new rifle" edge. While there are some sweet rifles out there that can eat up that extra cabbage in a hurry, there are also some sweet deals that would let you experience that "new rifle smell" while leaving a bit of scratch in your pocket for ammo, food, or even to pay those pesky bills. Here are a few of the best hunting rifles we're thinking of getting ourselves.
Mossberg Patriot — Editor's Pick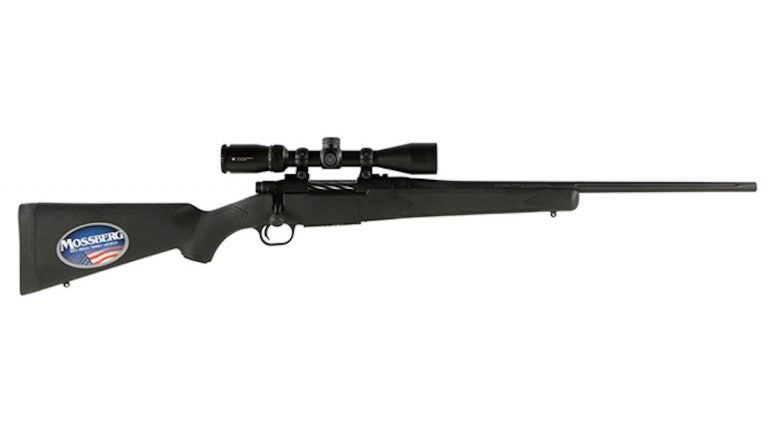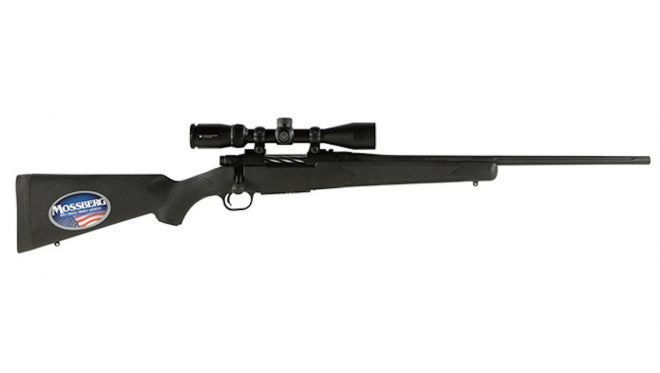 The Mossberg Patriot rifle falls into that category of a whole lot of rifle for the money. You get a high-quality, accurate barrel, great trigger, smooth action and nice-fitting stock — all of the things you need in a great hunting rifle – for a price that will leave you with more than enough left over for a decent scope, ammo, targets, a full tank of gas, a few pizzas, a six-pack. You get the idea. How good are the Mossberg rifles? We know of more than a few top gun writers, who can use whatever rifle they want when it comes time to go hunting, who reach for the Mossberg when it comes time to head afield. You can get these sweet rifles in calibers ranging from 22-250, up through 338 Win Mag and 375 Ruger, including the hottest new calibers like 6.5 Creedmoor and 350 Legend. You can also select from synthetic stocks, high-grade walnut and even scoped packages with Vortex scopes.
Marlin 1895


Ain't nothing like a big chunk of lead gobsmacking some vitals to get your motor humming. Marlin's 1895 lever guns in 45-70 are about as classic of a hunting rifle as you can get these days. They pack a serious amount of thump in a compact, maneuverable package that is reliable, accurate and fun to shoot – well, about as fun as a big gun can be to shoot. Sure, you may need a stout shoulder to fire off a lot of rounds, but when it comes time to lay the smack-down on game, especially in close quarters, well, you'll be loving every minute of it. Recent advancements in ammunition have really pumped up the performance of this caliber, and Marlin has kept up with the performance and style of it's big-bore lever guns. These rifles have been catching on as tactical/defensive rifles too.
Ruger American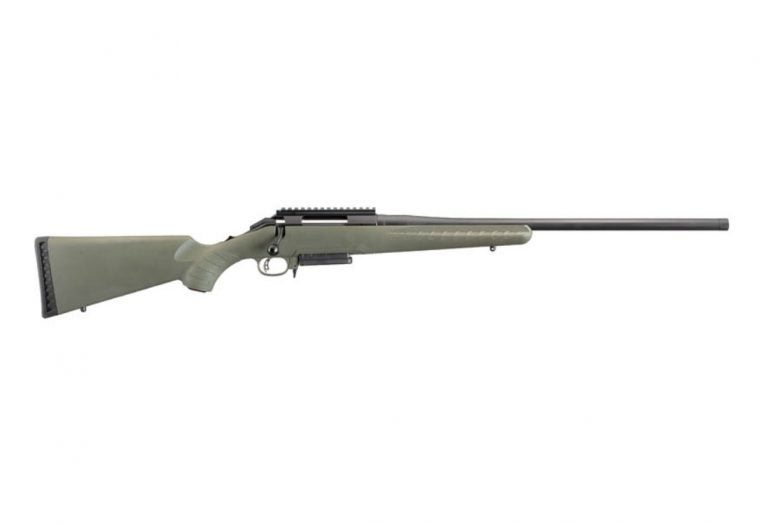 Ruger used to be widely known for reasonably priced firearms that performed well. They have since bumped things up a few notched to now be known for exceptional firearms at reasonable prices. The American rifle is a bolt-action rifle with the company's Marksman adjustable trigger, superb accuracy and a solid feel, all for a really nice price. We like that you can adjust the trigger pull from 3-5 pounds and the rifle itself is lightweight and slim-feeling. This makes for a light, easy-to-carry rifle that has a delicate trigger pull. The rifle has Ruger's patented bedding system for excellent accuracy. We are most excited about the American Predator rifle in 6.5 Creedmoor for less than $400!
Savage MSR 10
Leave it to Savage to develop a modern sporting rifle in hunting calibers that outperforms most of the competition at a price that is a lot easier on the budget. These rifles have all the earmarks of a Savage rifle – great accuracy and trigger action – and in calibers that work for a lot of different hunting scenarios. We're fond of two in particular, the 6.5 Creedmoor and our favorite — the 338 Federal. We like the 6.5 for long-range work and the 338 for any big game animal within 200-250 yards. Now if we could just draw that moose tag…
Thompson Center Arms Compass — Best Buy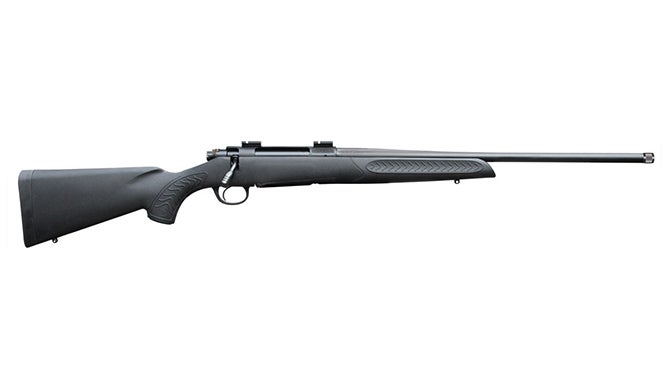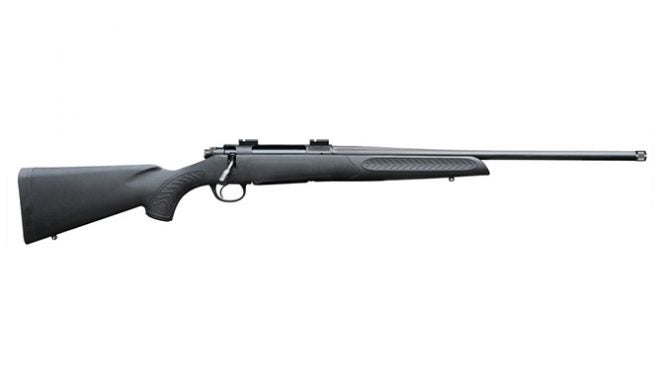 The Thompson Center Compass rifle really packs serious value. You get 5R rifling, threaded barrels, adjustable triggers, outstanding accuracy and more, for less than $300! Go ahead and try to beat that! A buddy recently got one in 30-06 and we found it to be on par with a custom rifle we had around that cost close to 10X that amount. He bought it to have a rifle he'd be comfortable leaving in his deer hunting cabin year-round, but has since decided it shoots too nice for that. This is one rifle that can help you find your way to a hunting bargain.
Winchester Model 70 — Classic Pick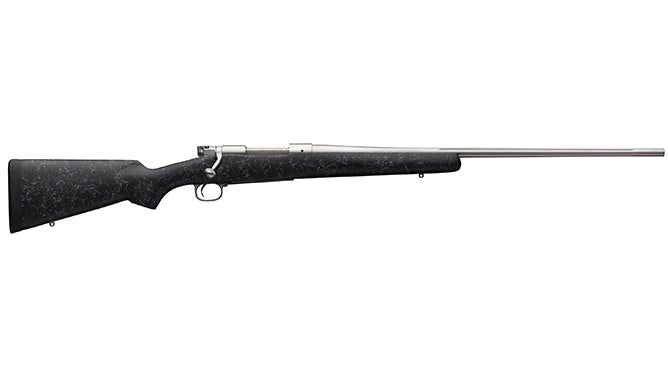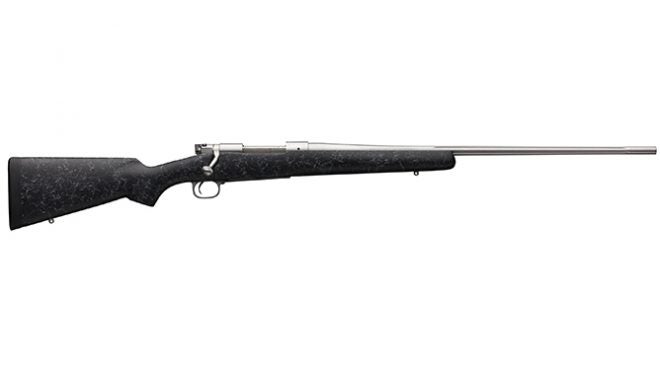 We're not going to lie — we have a soft spot for Model 70s. These rifles represent what we feel is the standard by which all bolt rifles are measured by. You may disagree, and that's fine. Arguing over which bolt gun is the best, is like trying to settle a discussion over Ford, Chevy, Ram, Toyota or Nissan trucks – we all have opinions and none of them are wrong. The classic Model 70 action has been getting things done, without fail, for decades, and the rifles are in no danger of stopping.
Tikka T3 Lite
The Tikka rifles are lightweight, adjustable and extremely durable. You can adjust the trigger easily from 2-4 pounds and the folks that own these rifles will attest — they can take a serious beating. One buddy bought one years ago, and on the first hunt he took it on, it got knocked out of the back of his truck bouncing down a BLM road in Wyoming while he was looking for pronghorn. The case broke open and the rifle took a serious tumble, but you couldn't tell from looking at it, or shooting it. It has taken a lot of game animals since, too. You shouldn't hesitate to buy one. We wouldn't.