Ready for Hunting Season? Federal Premium Debuts NEW Terminal Ascent
Adam Scepaniak 05.02.20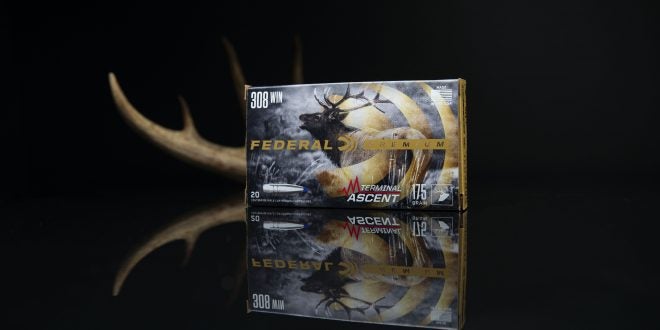 For many it might feel like big-game hunting seasons are a long way out, but that does not mean ammunition companies like Federal Premium have forgotten. At SHOT Show 2020, they introduced a NEW bullet and series of ammunition in Terminal Ascent. It is a blend of a lot of their former bullets and developed technologies to give us something even better! Federal Premium goes on to explain it best in the Press Release below:
"ANOKA, Minnesota – Go beyond what you ever thought possible with new Federal Premium Terminal Ascent. Blending the features of top match-style bullet designs with the industry's best bonding technology and components, Terminal Ascent delivers any-range accuracy and reliable expansion even at low velocities. This outstanding bullet design provides high weight retention, deep penetration and lethal terminal performance, both up close and at extreme distances. Now available in a full selection of long-range hunting cartridges including 280 Ackley Improved, 28 Nosler, 6.5 PRC and more. Shipments of this product have begun to arrive at dealers.

Bonded construction penetrates deep on close targets, while the patented Slipstream polymer tip initiates expansion at velocities 200 fps lower than comparable designs. The bullet's long, sleek profile offers an extremely high ballistic coefficient, and its AccuChannel groove technology improves accuracy and minimizes drag.

Terminal Ascent also features high-end nickel plating that is corrosion-resistant to give the cartridge an outstanding appearance with smooth operation. This finishing makes Terminal Ascent look like a fine piece of jewelry. And the use of clean-burning propellant and an ultra-reliable, sealed primer—as well as its neon electric-blue polymer tip—produces a sleek-looking, high-performance cartridge that's sure to impress."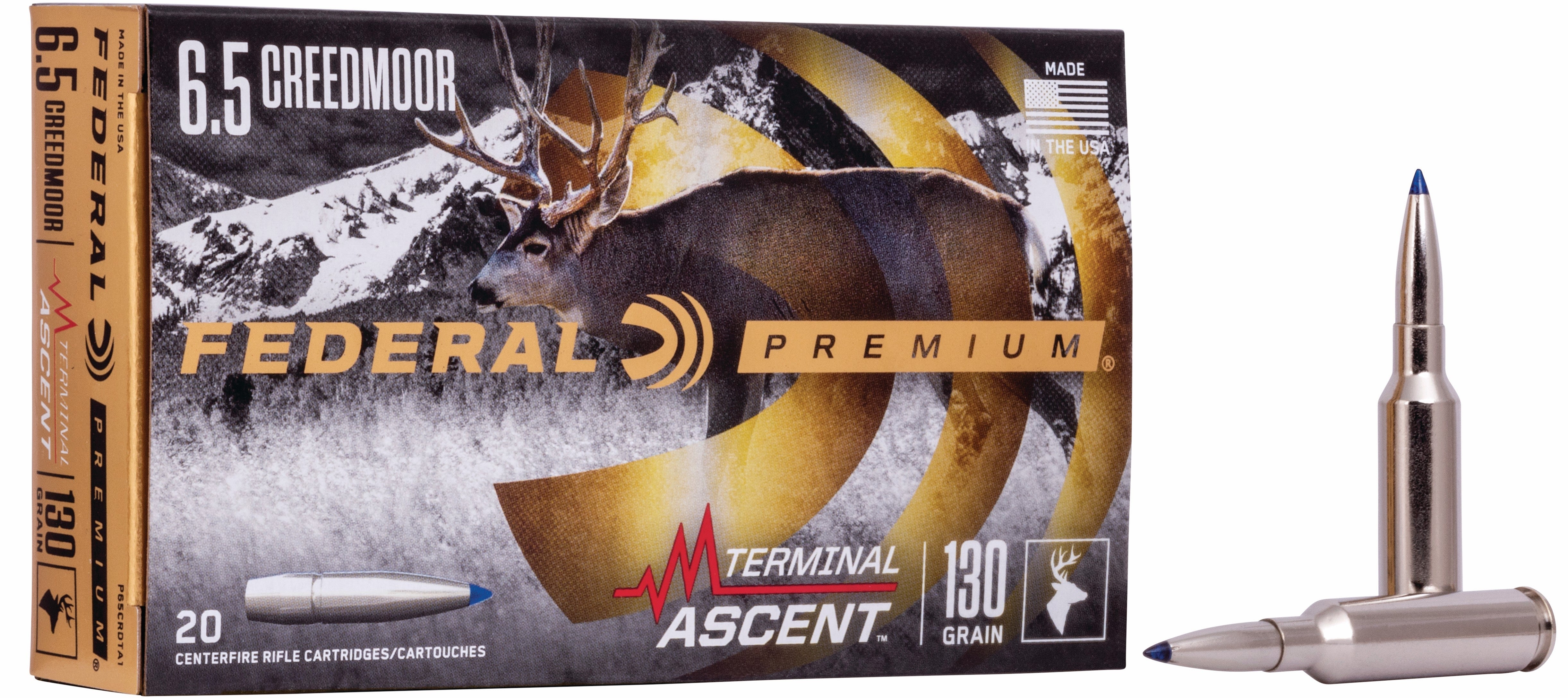 I personally had the opportunity to shoot some of this ammunition at SHOT Show 2020 and it was lights-out accurate. While using a Savage Arms rifle, hitting a gong out at 800 yards was easy work with this ammunition. Some of its attributes can be read below as presented by Federal Premium:
Match-grade long-range accuracy in a bonded hunting bullet
Extremely high ballistic coefficient
Exclusive Slipstream polymer tip helps flatten trajectories and initiate low-velocity expansion
Less wind drift and drop
AccuChannel groove technology minimizes drag
Copper shank and bonded lead core retain weight for deep penetration at any range
When it comes to putting down big-game humanely to fill our freezers weight retention and significant penetration are a must which Terminal Ascent delivers. It also flies more true-to-its-path with an extremely high ballistic coefficient. The Federal Centerfire Product Director, Mike Holm, goes on to elaborate about some of those other desired characteristics:
"We took all the lessons learned during the past few decades building our own proprietary bullets and poured all that knowledge and experience into creating our best hunting bullet to date. We certainly credit using some of our existing, time-tested bullet designs to inspire the development of this new hunting bullet. Proven designs such as Trophy Bonded Bear Claw, Trophy Bonded Tip and Edge TLR all helped pave the way to create our all-new Terminal Ascent. Terminal Ascent is simply the best all-range, all-velocity hunting ammunition available."
It is currently becoming available at your local gun stores in 11 popular hunting cartridges with MSRPs that vary from $47.99 – $59.99. With most of the United States still in quarantine, it might be perfect timing to dust off your hunting rifle and get sighted in for this fall. Would you buy a box of Terminal Ascent and give it a shot? Let us know all of your thoughts in the Comments below! We always appreciate your feedback.