CCI/Speer Retiree Gets Free Custom Henry Big Boy Rifle
Russ Chastain 05.15.20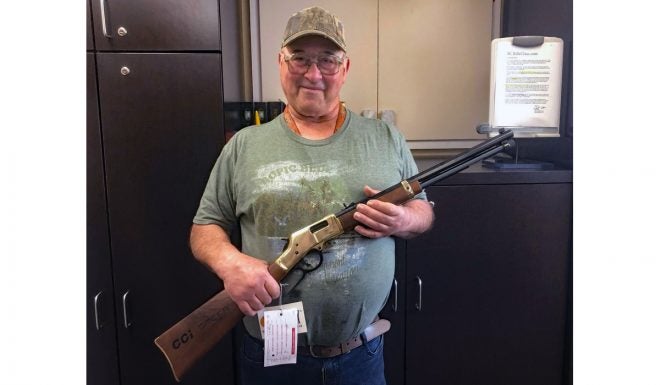 Henry Repeating Arms recently posted this photo on their Facebook feed. It's a fellow named Dave who worked for CCI/Speer ammo for half a century — and who is now retiring. And instead of receiving some crummy gold watch at a chapter in his life when he no longer has to live by the clock, he got a free rifle! Nice.
Here's what the post says.
Congratulations to Dave S. on his retirement after 50 years of service at CCI/Speer, the American ammunition manufacturer based in Lewiston, Idaho. To celebrate, Dave received this custom Henry Big Boy with CCI/Speer engraved into the buttstock and his employee number for the serial number. Best wishes on your new chapter, Dave!
No word on what cartridge Dave's awesome new Big Boy is chambered for… standard offerings from Henry include 327 Federal Magnum, 357 Magnum, 41 Magnum, 44 Magnum, and 45 Colt.
Congrats to Dave from all of us here at AllOutdoor, and thanks for helping to ensure that shooters can always get good, reliable ammo.