NEW American Made Glass! Vortex Razor AMG UH-1 Gen II Holographic Sight
Adam Scepaniak 05.26.20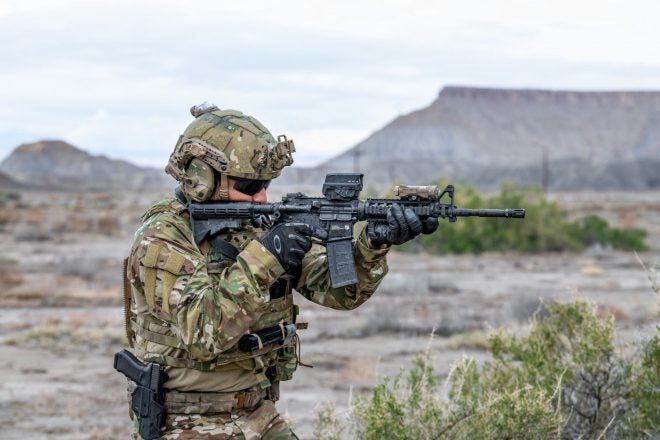 If you are a part of the Vortex addicted like myself than it will come as a tremendously pleasant surprise that Vortex Optics has taken their AMG UH-1 back into the laboratory to bring us even more goodness. Vortex Optics put out a teaser video on their Facebook page on May 21st at 2:14 PM alluding to their New AMG UH-1 Gen II Holographic Sight coming out this summer sometime potentially in July! Whenever Vortex Optics does a new generation of anything you can most assuredly expect even greater quality than before and that is exactly the case with the NEW Razor AMG UH-1 Gen II Holographic Sight set to be available very soon. The Facebook post Vortex Optics teased all of us with and called out this iteration by name can be watched and read further about below:
Vortex has stated that July is the goal, but that is uncertain because with COVID-19 quarantine we are seeing slower shipping times across the board and most companies not operating at 100% capacity as they would prefer. Also, at this time there is no publicly marked MSRP, but the original AMG UH-1 Gen I goes for $649.99 just as a reference point. It could be higher or lower than that, but that is yet to be seen. Some of the specifications can be read below as presented by Vortex:
ZERO IMAGE DISTORTION – Optimized for speed in close quarters
NIGHT-VISION COMPATIBLE – 4 NV settings with dedicated NV button for fast adjustment
LARGER VIEWING WINDOW – VS. UH-1® Gen I
WHAT'S IN THE BOX: Lens Cloth, CR123A Battery, Product Manual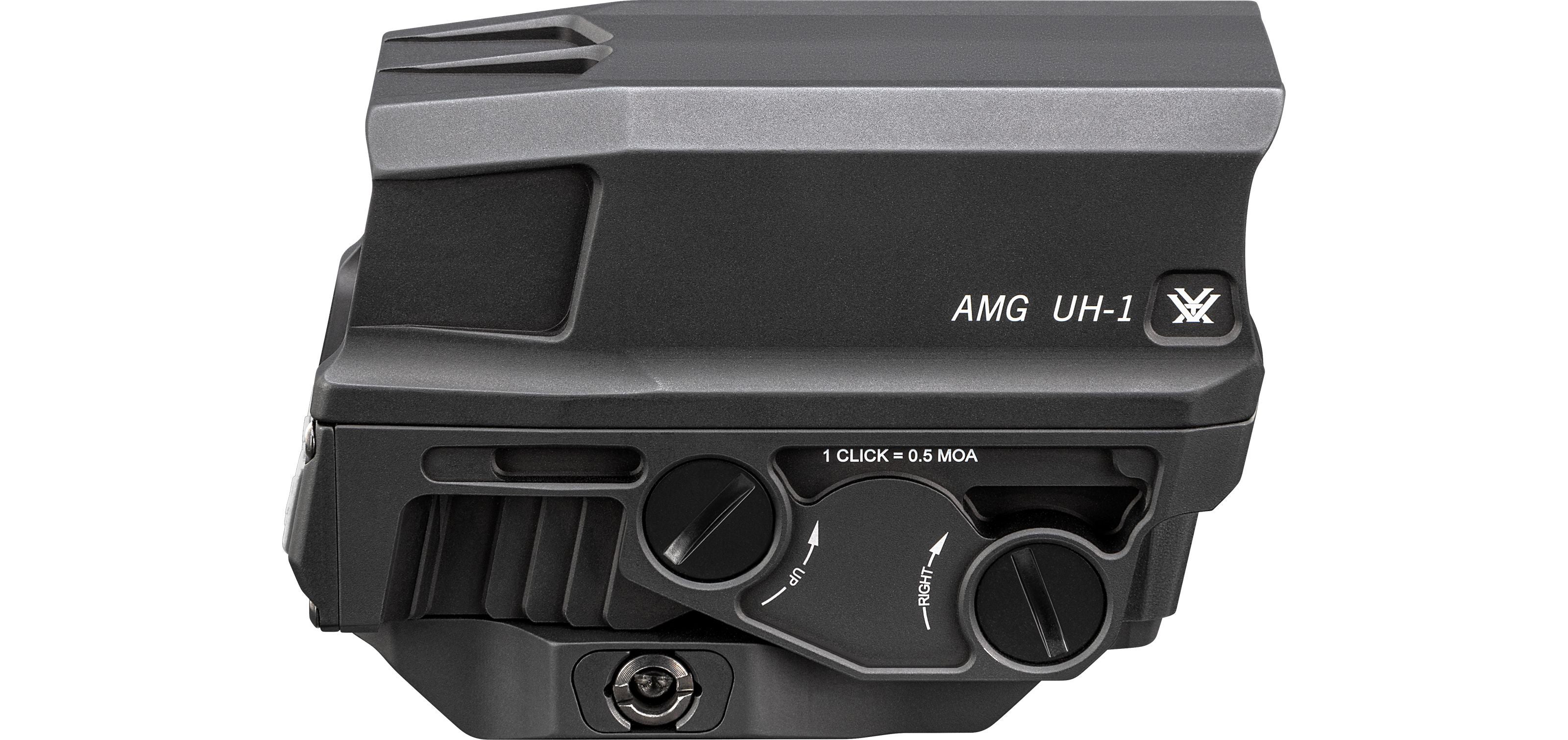 This optic also sports 15 illumination settings, has an integrated quick-release mount, rear facing controls, and not surprisingly is waterproof, fog proof, and shockproof. The central dot size for the reticle is a mere 1 M.O.A. (Minute of Angle) and it is only 1x magnification. Some other highlights can be taken from this Press Release by Vortex Optics:
"When you rely on a tactical optic to keep you in the game, you've got to be ready to shine, day or night. The AMG UH-1 Gen II is the close-quarters solution you've been asking for, offering an incredibly fast holographic display to conquer every close-quarters situation, now with four night-vision compatible settings and a dedicated night-vision button. A larger viewing window makes this door-kicker even faster, and a sleek, snag-free build looks and maneuvers great. The lightning-quick EBR-CQB reticle is designed to dominate in close, and our FHQ™ technology virtually eliminates stray light emissions for zero forward signature. Duty never sleeps, and the AMG UH-1 Gen II is ready to light your way."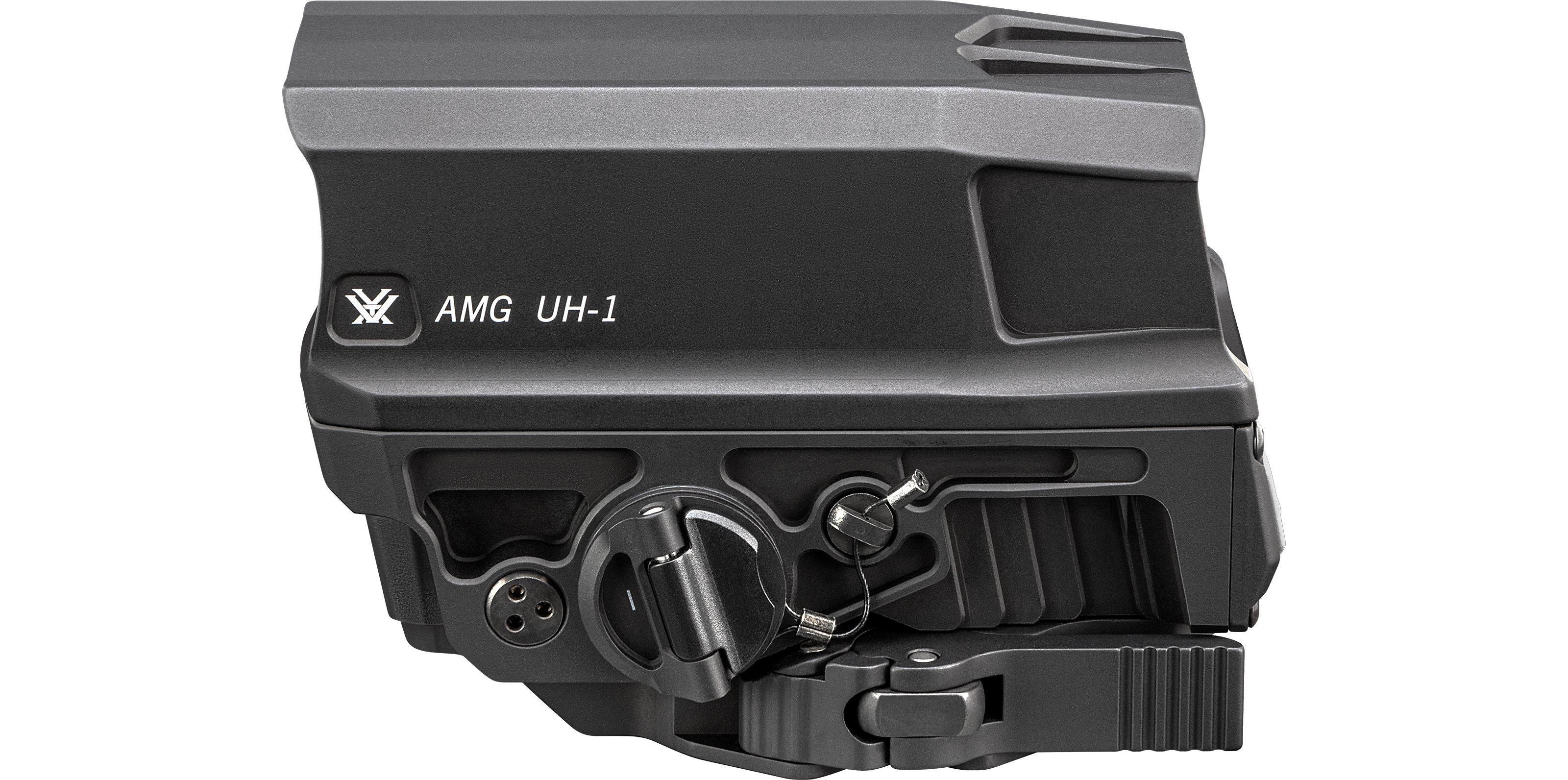 When it comes to optics for many of us it is in the same category as holsters – we can never get enough of them. After taking a gander at the NEW Vortex Razor AMG UH-1 Gen II Holographic Sight what do you think? Is this something you would be willing to spring money on and add to your arsenal? Let us know all of your thoughts in the Comments below! We always appreciate your feedback.