New Leupold Riflescopes and Reticles for 2020
Terry Nelson 06.08.20

In 2018 Leupold & Stevens, Inc. first introduced the VX-Freedom line of riflescopes. These scopes offer excellent performance in low light conditions thanks to a proprietary lens coating and design elements of the scope itself, known as the Leupold Twilight Management System. The VX-Freedom line is built for reliable performance across a variety of hunting and shooting endeavors.
Now for 2020, five new illuminated reticle model scopes are joining the VX-Freedom family. According to a Leupold spokesman, "Illuminated reticles are a benefit that hunters and shooters can make use of, game animals tend to move when light is at its lowest." The Firedot reticle makes it easier to ensure your point of aim is where it is supposed to be, especially in low light conditions.
The new offerings include the following:
5-4×20 (30mm) with an illuminated FireDot MOA-Ring reticle, MSRP $519.99
3-9×40 (30mm) with Illuminated FireDot Tri-MOA, MSRP $519.99
3-9×50 (30mm) with Illuminated FireDot Twilight Hunter, MSRP $649.99
4-12×50 (30mm) CDS with Illuminated FireDot Duplex, MSRP $779.99
VX-Freedom AR 1.5-4×20 (30mm) with 223 Mil Illuminated FireDot MIL-Ring, MSRP $649.99
All five models share these common features:
A 30mm main tube
A version of the FireDot illuminated reticle designed to help you see your aiming point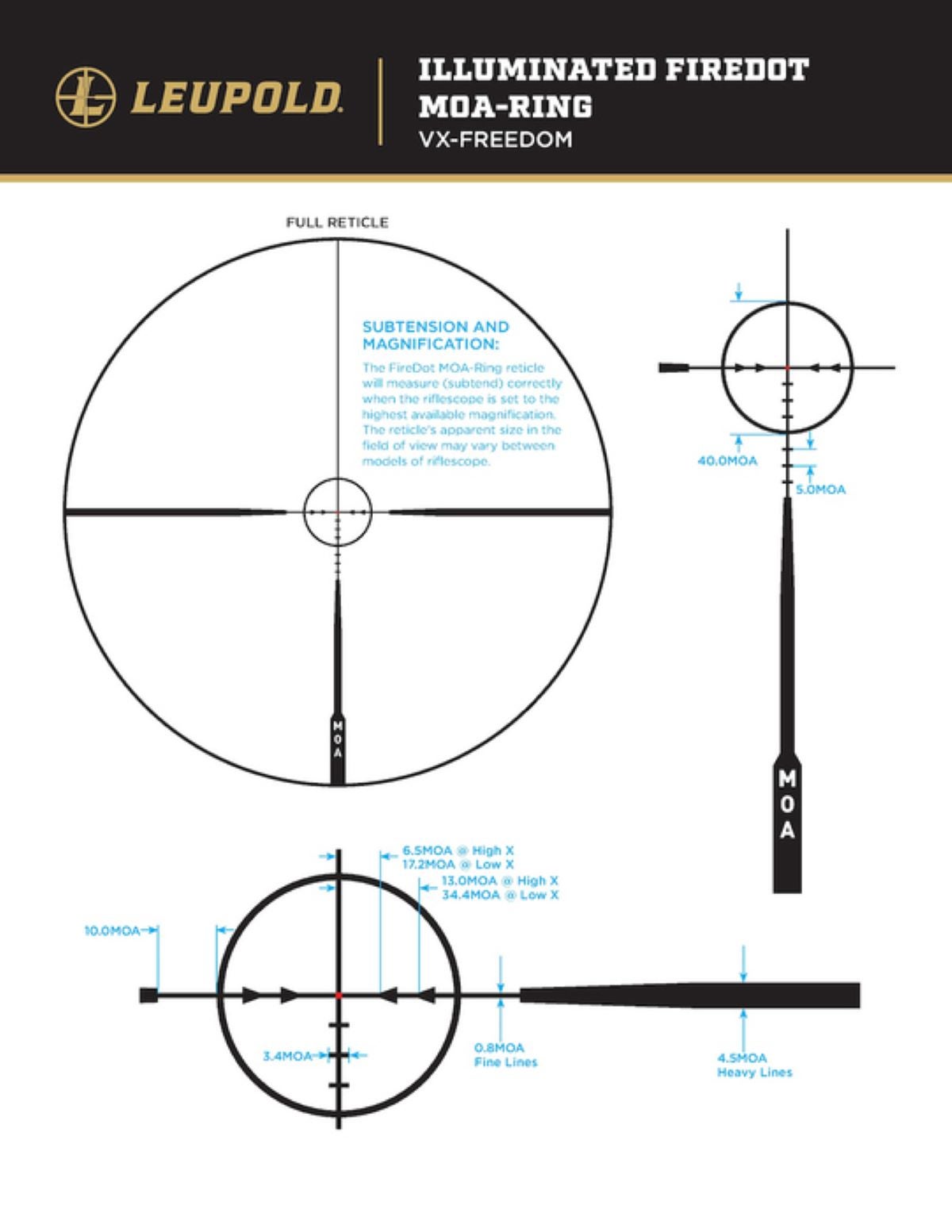 Some folks may ask is a 30mm tube (1.18 inches), being larger than a the more customary one-inch tube, really necessary? A lot depends on the application, but there are a few advantages of the larger tube. Essentially, the walls of the tube can be made thicker for added strength and durability, or the internal lenses can be slightly larger, which increases optical performance simply because larger lenses always perform better than smaller ones. Normally there is more internal adjustment range on the 30mm tube as compared to the one-inch tube. This extra room for adjustment may be an advantage for long range shooters.
One of the newest models for 2020, the FireDot Twilight Hunter reticle, was designed with the most dedicated whitetail hunters in mind. Military-spec lens coatings provide abrasion resistance, protecting the riflescope in challenging terrain. The ergonomically advanced power selector ring is low-profile, but provides exceptional grip and ease of use, even in the cold, wet, or when wearing gloves. The VX-Freedom series is designed, machined, and assembled in the United States at the company's Beaverton, Oregon factory, and is backed by Leupold's lifetime guarantee.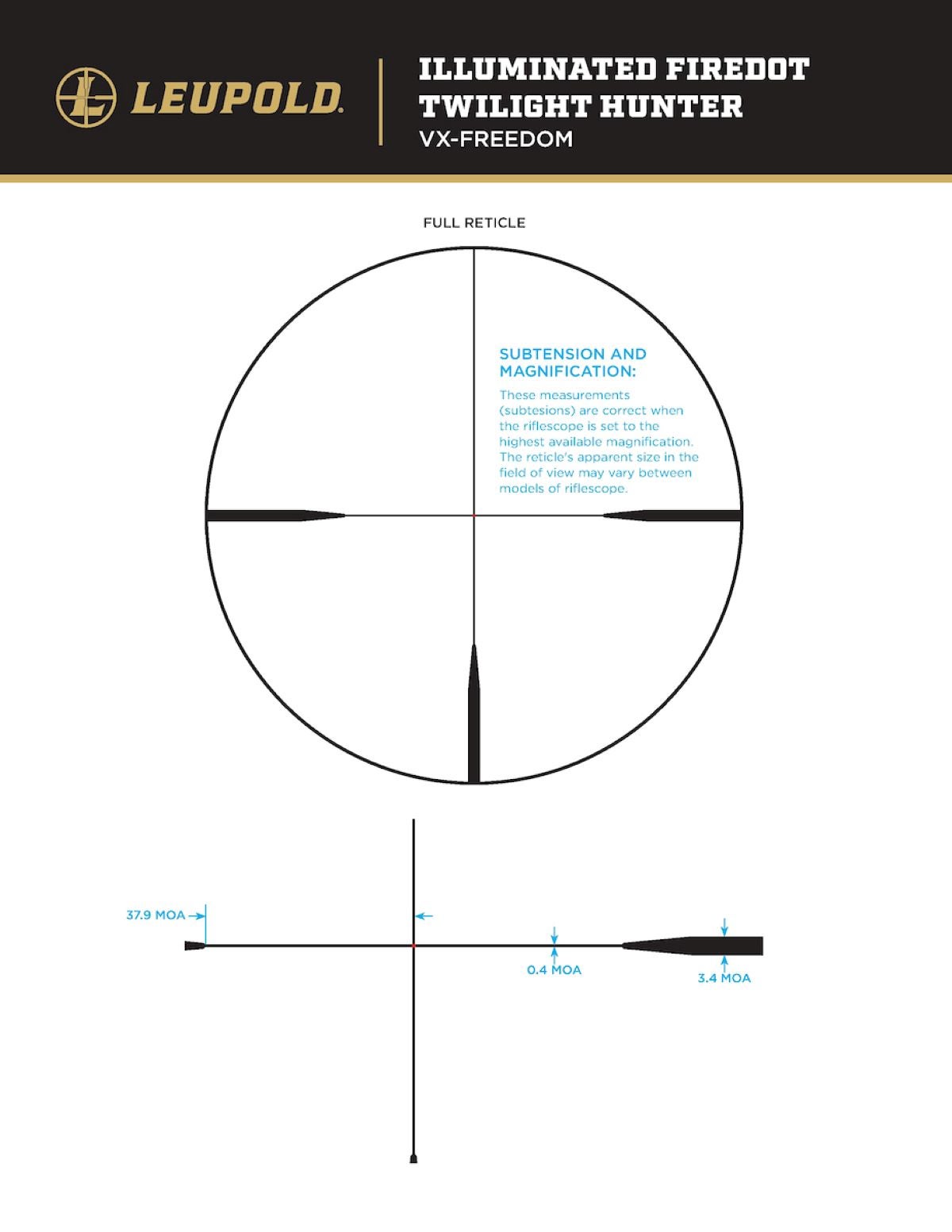 Over the years I have used many different brands of scopes in a wide range of applications from long range shooting to close and mid-range hunting. I have found that no matter the need, I can always depend on Leupold to deliver a quality optic.