Hatsan Announces New Tactical Semiauto Shotguns in Bullpup, AR styles
Eve Flanigan 06.12.20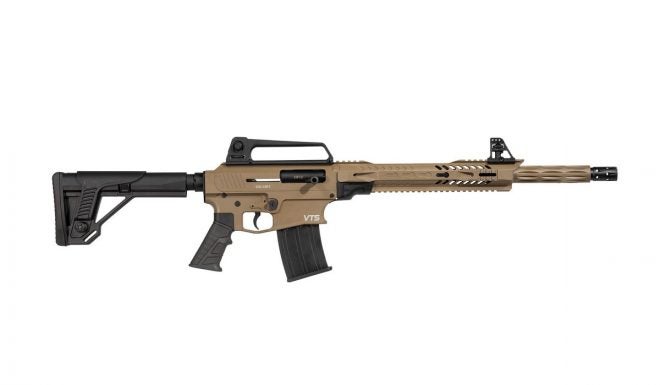 Based in Turkey with a US distribution center in Bentonville, Arkansas, Hatsan just announced the release of two stylish guns in their new Escort VTS (versatile tactical shotgun) line. The VTS guns are, as of this writing, chambered in 12 and 410 gauge. Hatsan manufactures the Escort brand of shotguns.
The company only makes airguns, 22 LR rimfire rifles, and shotguns. Many are based on popular, often-pricey guns from household-name companies. The Hatsan brand is well-known and respected among upland game hunters in the UK.
There are currently three guns in the VTS lineup. All will fire either 2.75 or 3-inch shells. The models are:
Escort DF12.
This is the flagship of the VTS selection, chambered in 12 gauge only. This AR-style shotgun features an upper, lower, and vented handguard made from aluminum alloy. It's available in black or flat dark earth Cerakote.
Escort SDX.
Like the DF12 in function and appearance, the SDX has an aluminum upper and polymer lower. Inside the magazine well, alloy guides provide rigidity and help insure proper mag function. The SDX is offered in both .410 and 12 gauge.
BTS Bullpup.
The BTS is 28.8 inches overall in 12 gauge; nine inches shorter than the AR-style VTS shotguns. The .410 is an inch longer. Either is available in Black or FDE. It weighs 8.2 pounds in 12 gauge; 6.8 pounds in .410. Two five-round magazines are included with purchase.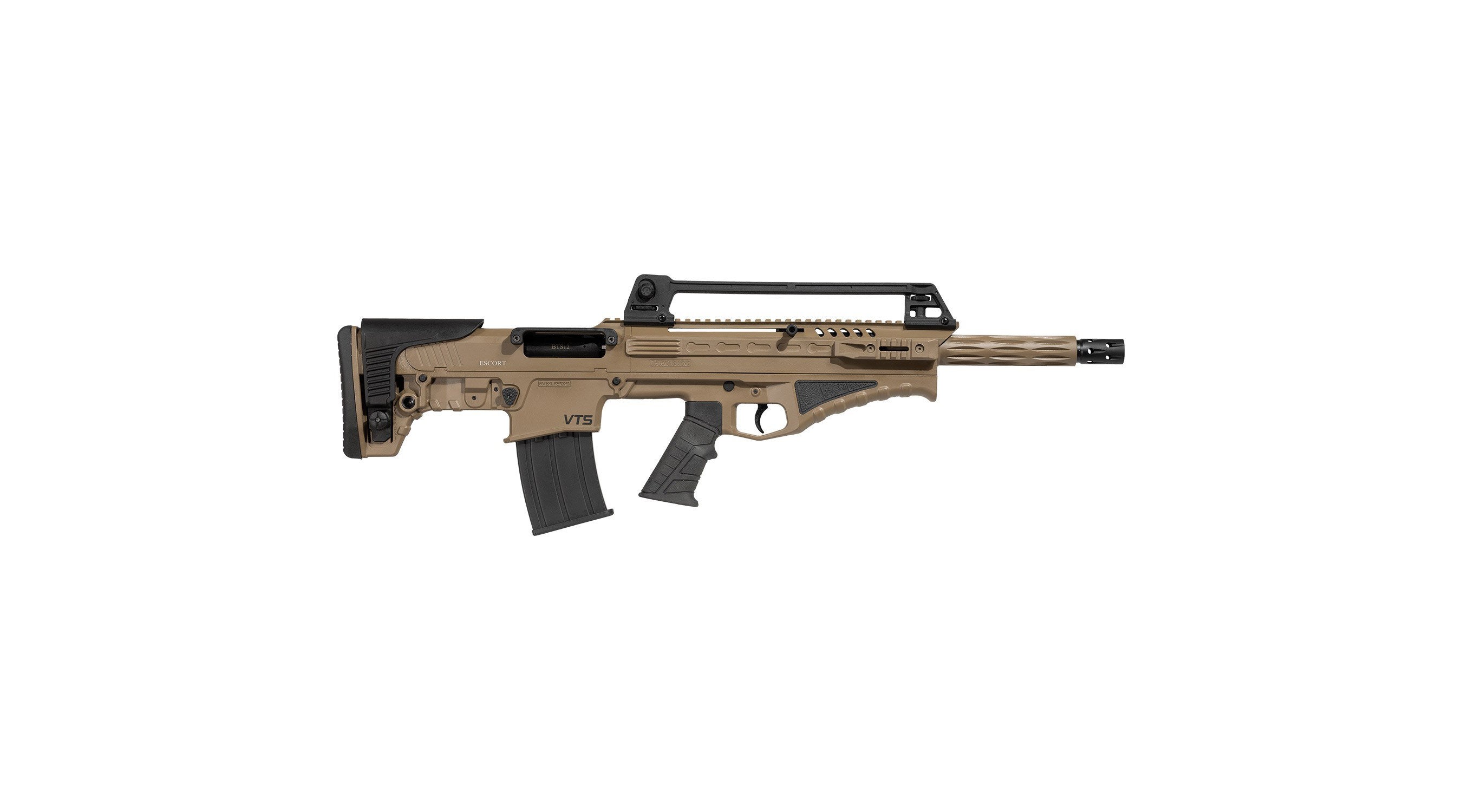 Takedown is simple and familiar with a two-pin system, at least on the AR models. Unscrewing the barrel cover gives quick access to the handguard and any needed adjustments to the gas system.
Hatsan is proud of its gas piston system in these guns. In their own words:
"The piston floats around the barrel itself, not a secondary tube placed below the barrel. This improves efficiency and decreases the overall size and weight of the gun, making it more user-friendly. The in-line gas system also helps reduce muzzle rise, improving the speed at which follow-up shots can be taken."
These are feature-rich shotguns. The rubber handgrips are compatible with other standard grips, as are the adjustable cheek riser stocks on the Stoner style guns. There's also an interchangeable rubber butt pad to soften recoil. Both the removable carry handle and top rail feature Picatinny rail for mounting accessories. Sling loops and adjustable flip-up front and rear sights are included, too.
VTS shotguns include a cylinder bore choke brake for use with both slugs and shot. The choke brake dampens recoil. Every VTS shotgun ships with a standard and full choke.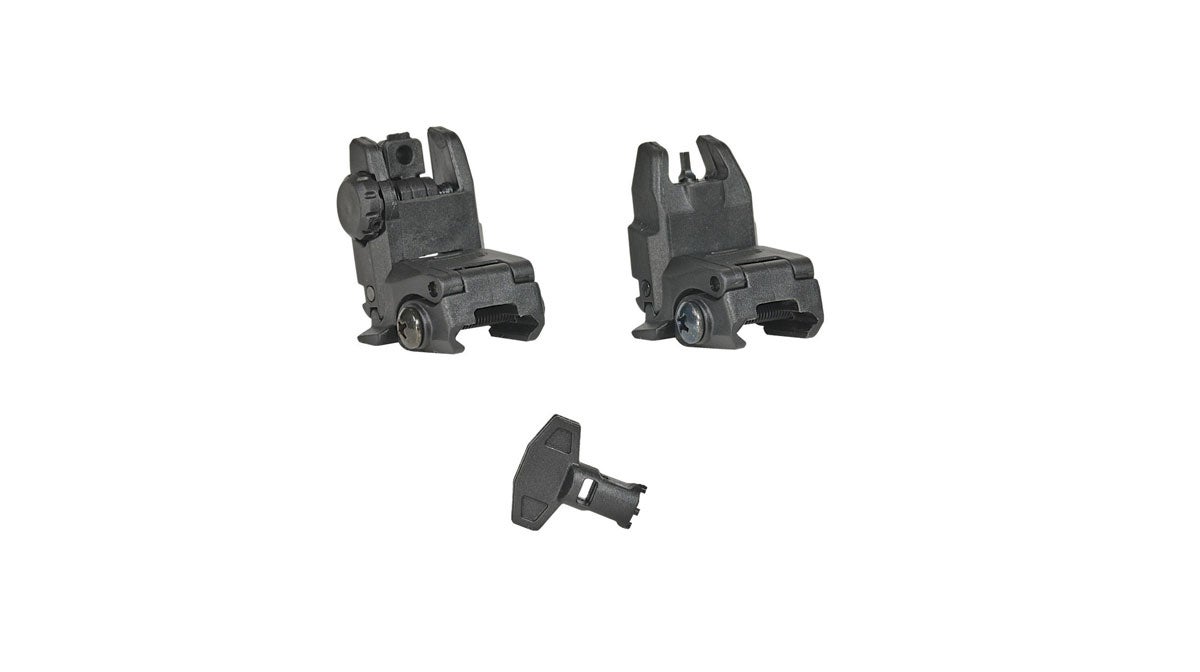 Purists may find Hatsan's clone-like interpretations of more popular shotguns laughable, but the price and positive customer service reputation should make potential buyers take a second look. MSRP is $589.99.